Somehow It's Already Been a Year: A Look at Touché Amoré's Post-Hardcore Masterpiece: 'Stage Four' - 1 Year Later
A look back at one of the best post-hardcore albums of all time.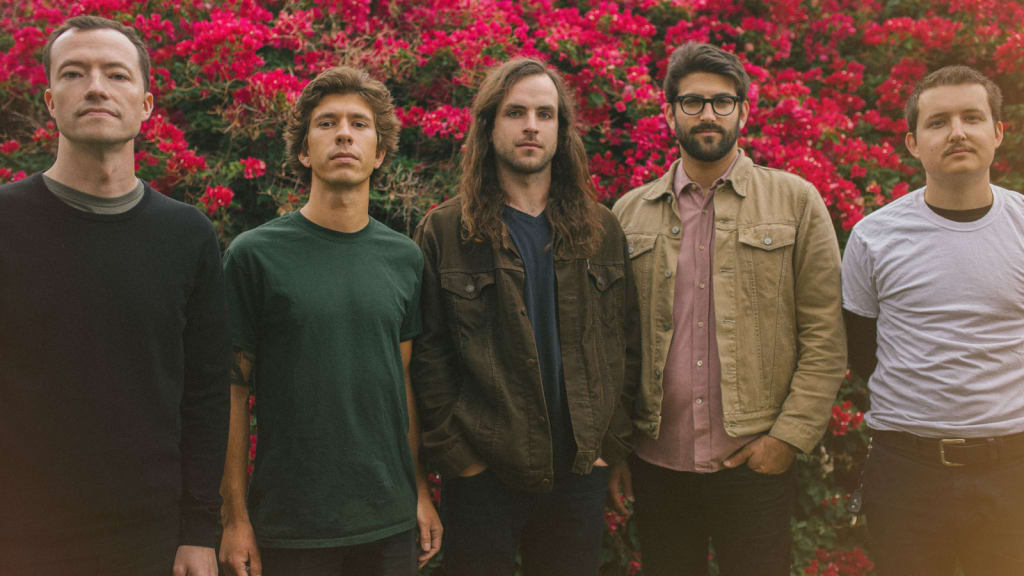 Photo credit: Christian Cordon
"Somehow it's already been a year," lead vocalist Jeremy Bolm of Touché Amoré bellows out at the beginning of "New Halloween," the second track off of the band's 4th studio album Stage Four. However in this context, Bolm is referring to the time passed since his mother Sandra Bolm passed away of Stage 4 cancer, just a year earlier. When such a tragedy occurs it is nearly impossible to predict the implications that might follow, from an instant deluge of grief and emotions poured out in the most open of ways, to an almost complete shutdown of social communications and interactions, everyone handles death in his/her own way. While seemingly delicate and complex, the subject certainly hasn't gone unexplored in music. Billie Joe Armstrong gave us "Wake Me Up When September Ends," Eric Clapton penned the legendary "Tears in Heaven," Wiz Khalifa and Charlie Puth gave us- well, yeah let's not remember that one…
Stage Four's approach to the subject, however, is a particularly haunting one, an approach that calls into question one's own self-worth as well as the existence of a higher power, while simultaneously painting a dark yet blunt description of his dying mother. Throughout the track list Bolm masterfully captures his reactions to his mother's death, exposing nearly every stage of grief he experienced as a result.
The album opener "Flowers and You" begins with a clean guitar lead accompanied by a high-hat centered drum beat that, while simple sounding on the surface, applies a fast tempo which is juxtaposed with the simple guitar lead in a way that lets the listener know that this calm aesthetic will soon ignite into something more. About 1 minute in, the track explodes into a fast paced post-hardcore masterpiece, topped with a visceral screamed vocal from Jeremy Bolm. Bolm begins his expression of grief by shouting "I'm heartsick, and well rehearsed, highly decorated with a badge that reads 'It could be worse,' so prideful I choose to live in disguise, with a levee set for my heavy eyes." However Bolm doesn't simply scream these lyrics, rather Bolm delivers each and every line on the album in a style that combines screamo with spoken word. The track couldn't be a more fitting beginning to the album, as in this track Bolm struggles with the ways in which he has been reacting to his mother's deterioration and ultimate passing.
The following track "New Halloween" jumps ahead 1 year after his mother's death, as Bolm reflects on how her absence continues to haunt him and affect his everyday life. At the end of the song, Bolm makes reference to a voice message that his mother left on his phone, a message that even a year after her passing he still finds himself unable to listen to.
The song "Displacement" is maybe the bluntest of the tracks on Stage Four, in the most heartbreaking way. The track opens with Bolm shouting "You died at 69, with a body full of cancer, I asked your God 'How could you?' but never heard an answer." It is on this track where Bolm seems to find himself struggling with his belief in God, in which he seems to be questioning everyday occurrences and their relationships to a higher power. Bolm even goes as far as to question as to whether or not his mother had a hand in his surviving a car accident. Almost immediately after this, however, Bolm seems to refute such a notion, as he bellows "She gave me her best, she swore I was her heart, I couldn't worship the god that let her fall apart."
Stage Four eventually concludes with the album's third single, "Skyscraper" (featuring Julien Baker), a softer track which closes out the album with a playback of the aforementioned voicemail from his mother, a short message to Jeremy about picking up a prescription from the store. The song is intended to provide a sense of closure and acceptance, as it utilizes a calm, atmospheric instrumental to describe the afterlife that Jeremy believes his mother has earned.
While the fast-paced, melodic hardcore instrumentals carry most of the album, what separates Stage Four from its post-hardcore contemporaries is its willingness to experiment with more "main-stream" song structures, while simultaneously incorporating elements of post-rock into its instrumentation. On tracks such as "Rapture," "Benediction" and the closing track "Skyscraper," Touché Amoré experiments with musical sections that utilize clean guitars and reverb-heavy sung vocals. These sections ultimately help to further the haunting mood that Bolm and the band try to convey, perfectly furthering the context that the vocals carry. Now 1 year after its release, Stage Four still stands out as possibly one of the best pieces of post-hardcore ever conceived.
Reader insights
Be the first to share your insights about this piece.
Add your insights