Some Awarded Popular Bollywood Songs Details
Bollywood Music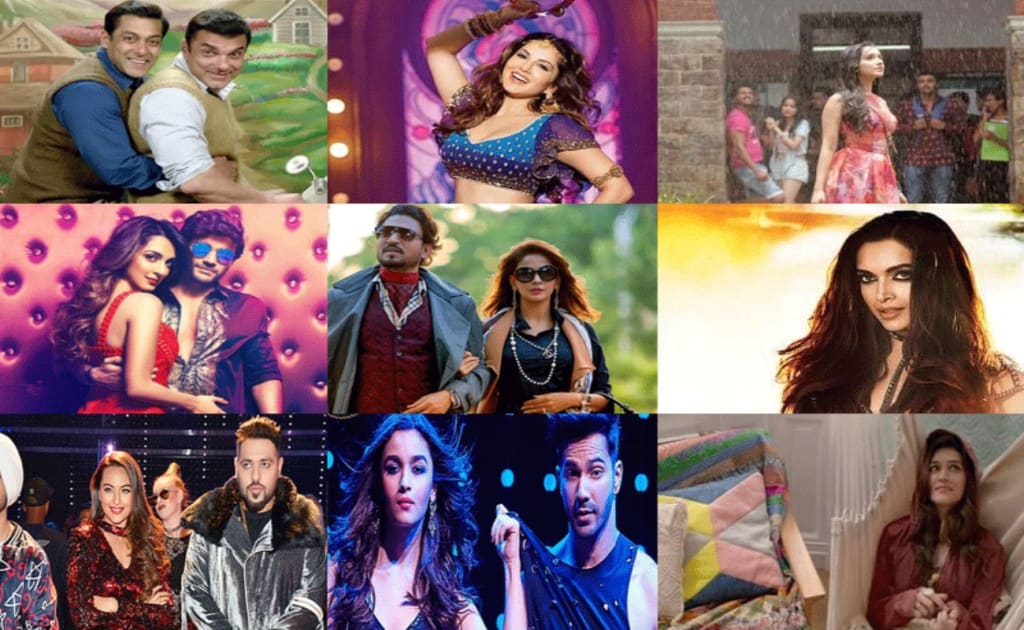 Bollywood's music soundtracks are mainly dominates the Indian music industry. It is said that 80% of all songs are released as Bollywood songs. In 1932, Gauhar Jan recorded the first song in India. 'Alam Ara' was the first Bollywood film to be released in 1931 under Saregama India Limited. Hindi film songs are another name for Bollywood songs.
Do You Know About the Reasons Of Bollywood Songs Popularity?
If you research on Bollywood music, you may find a lot of variations in using different language in songs. Most uses languages are Hindi and Urdu. India is a large country with huge population and area. Different state people use different language to communicate among them. Bollywood's singers are sing songs in different languages. It is also a technique to popularize songs. All languages are not same but quite same. For this reason, Indians people listens songs of all languages without knowing every language. Besides Hindi, many languages such as Braj, Avadhi, Bhojpuri, Punjabi, Bengali, and Rajasthani are using in Bollywood songs. Most of the songs are seen in films. Songs are plays a vital role to highlight some movie scene at the audience. Songs are using in movies for different purposes such as displaying a situation, accentuating an atmosphere, commenting on theme and action, providing comfort and serving as interior monologue.
Here is the short list of some awarded popular bollywood songs given below:
Tum Hi Ho
A tale of love and loss could not have been more beautifully told than with Singh's soothing vocals. Composed by Arijit Singh, the title track from Tum Hi Ho detailed an unconditional journey of togetherness and separation. Aditya Roy Kapurand Shraddha Kapoor characters evoke deep feelings of heartache as Singh guides us through what could have been. This song is released through the Aashique 2 movie and awarded Zee Cine Award for Best Track of the year 2013.
Nagada Sang Dhol
Shreya Ghoshal and Osman Mir was sang this wonderful song with their powerful voice in 2013. This one is one of the best duet songs of them. Nagada Sang Dhol released as Goliyon Ki Rasleela Ram-Leela movie song. Shreya Ghoshal built the foundation of his carrier through this song. For singing this song, she was awarded Filmfare Award for Best Female Playback Singer.
Aankh Marey
Neha Kakkar is known as wonderful female music singer in Indian music industry. Aankh Marey, an amazing composition of her is the most downloaded song of 20108. Kumar Sanu, Neha Kakkar, Mika Singh were worked together for making this combination of tones. Aankh Marey song is the best movie song of Simmba movie which was released in 2018. For this incredible song, artists were awarded Mirchi Music Awards for Best Song Producer — Programming & Arranging in 210108 and Zee Cine Awards 2019 for Best lyricist and composer.
Chittiyaan Kalaiyaan
Chittiyaan Kalaiyaan, another awarded song was sung by Meet Bros. Through the Roy movie, this song was released in 2015. It was the best song and also most downloaded song of that year. Kanika Kapoor, Featured artist also had done wonderful job for composing these songs. This one was awarded as BIG Star Most Entertaining Song award and Punjabi Music Best Punjab Based Song in a Hindi Film Award. You may get this song and all Bollywood music collections by visiting bestwap.com
Jay-Jaykara
Jay-Jaykara from 'Baahubali 2: The Conclusion' is that foot tapping track that makes you forget about all your problems or just dance. Kailash Kher sang this song with his sweet vocals. Jay-Jaykara song is the best song of this movie, and it was also considered as the best song of 2017 year.
If you find this article helpful, you can share it with your friends and relatives. To listen and download Hindi, Punjabi, English songs you must visit the websites mentioned above. Thank you for reading and thank you in advance for sharing.