Ska 101
Everyone has to go through this phase at least once, am I right?

No offense to any bronies out there, just a joke/meme I found on google
It was only a matter of time this article would come about. In the words of the great Jake Peralta when talking about ska, "Ska defines who I am as a person and I will never turn my back on Ska!".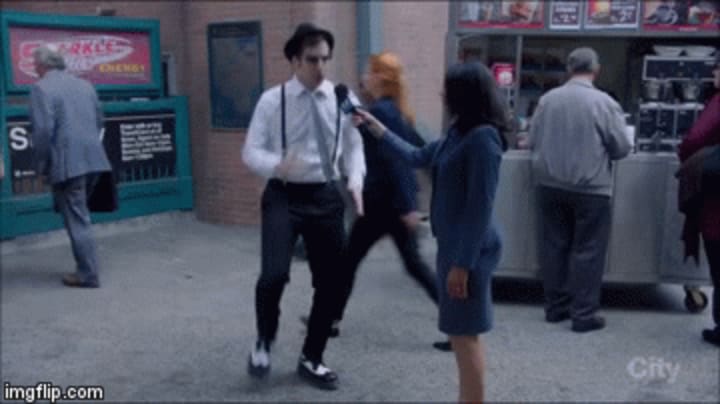 Honestly I really didn't have anything in particular planned for this article. I just wanted to spread the good word of Ska because I feel Ska is severely under appreciated. I absolutely love Ska. As I explained in my 2nd "favorite punk bands" article, Ska is a very upbeat and positive genre, also an absolute blast. I'll mention a few bands/songs for examples, why I love Ska, and some mainstream examples of Ska.
History of Ska
In the words of the great Bruce Greene (professional youtuber and full time live streamer, formerly of Machinima/Funhaus) when he was asked about the origins of ska ; "So ska came before Reggae. But did you know Reggae came from Ska?". I honestly want to leave it at that because it's too funny that he literally said the same thing just in a different order. And yes it's true, but it's too good of an over simplification of Ska's history.
Okay fine, let's have Wikipedia formally explain what Ska is, the source will be linked.
"Ska (/skɑː/; Jamaican: [skjæ]) is a music genre that originated in Jamaica in the late 1950s and was the precursor to rocksteady and reggae.[1] It combined elements of Caribbean mento and calypso with American jazz and rhythm and blues. Ska is characterized by a walking bass line accented with rhythms on the off beat. It was developed in Jamaica in the 1960s when Stranger Cole, Prince Buster, Clement "Coxsone" Dodd, and Duke Reid formed sound systems to play American rhythm and blues and then began recording their own songs.[2] In the early 1960s, ska was the dominant music genre of Jamaica and was popular with British mods and with many skinheads.[3][4][5][6]"
MUSIC
So there's plenty of ska bands to name off, some of which you have heard of and most I know you've never heard of. Let's name some examples off; Reel Big Fish, Operation Ivy, The Interrupters, No Doubt, The Specials, Streetlight Manifesto, Mighty Mighty Bosstones , Less Than Jake, The Aquabats, and Sublime just to name a few. Of course there are plenty more ska bands but I think 10 examples is good enough. Something I absolutely love about Ska and I find funny at times, the more instruments the better. Some examples of instruments used in ska are; guitar, bass, drums, trumpet, trombone, piano, saxophone and even the occasional harmonica. So if ever you're thinking of starting a ska band, the minimum requirement for band members needs to be at least a dozen members with all the instruments you'll be using. So make sure to recruit as many of your friends as you can.
Clothing
I think the clothes in that gif of Jake sums Ska up perfectly. The more checkered clothing the better, suspenders, a hat, and a tie if you want is perfect for Ska clothing. Just remember, whatever you choose to wear be comfortable. Skanking can be difficult if you're wearing clothes that are uncomfortable for you.
Professional Wrestling
It's still crazy to me that Ska has even infiltrated the WWE with the help of Sami Zayn. His entrances are always a blast and the song "World's Apart is always a blast to listen to". I don't care if there are no words, try telling Montreal you can't sing along to his song. The pop he got back home in Montreal was amazing, even though he was a heel just shows how electrifying Sami is and how much fun Ska can be. I'm so glad to see the glory of Ska being exposed to so many people, and honestly it being received very well by mainstream audiences.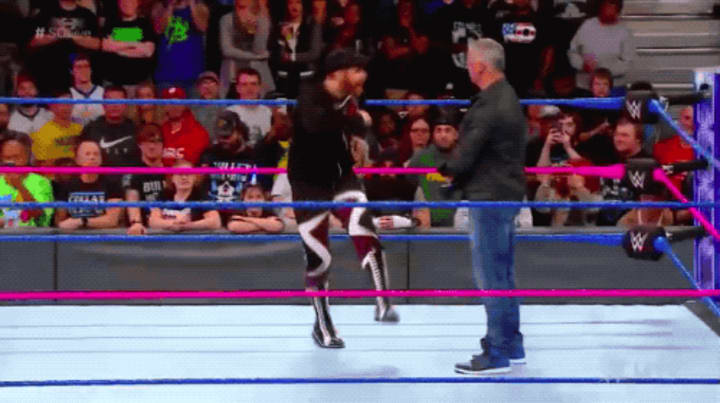 Tony Hawk's pro-skater/Tony Hawk's Underground
As previously explained in the article I've tagged above, I owe so much to the Tony Hawk series in respects to my music taste. Tony also helped spread the sound of Ska to tens of thousands, young and impressionable ears. As previously mentioned I don't know where my music taste would be without the influence of Tony Hawk's videogames. As far as I can think of this is probably the most mainstream exposure to Ska for those who weren't already fans of Ska and haven't heard of say, "No Doubt".
Thank you for your time, I hope you enjoyed what you have read today. I have plenty of different articles on many different topics. Feel free to give those other articles a read or two. Also if you'd be so kind, I'd greatly appreciate a heart and if you really feel so inclined tips are always appreciated but by no means required.
pop culture
About the author
Jack of all trades, master of none.
Feel free to use my link to sign up for vocal+
https://vocal.media/authors/dyllon-rodillon?via=dyllonrodillon
Reader insights
Be the first to share your insights about this piece.
Add your insights