Six home cooks from Los Angeles share their traditions for Thanksgiving.
L.A. home cooks are making Thanksgiving their own. Chicken and rice, potato gratin, and apple galette are some of the dishes featured.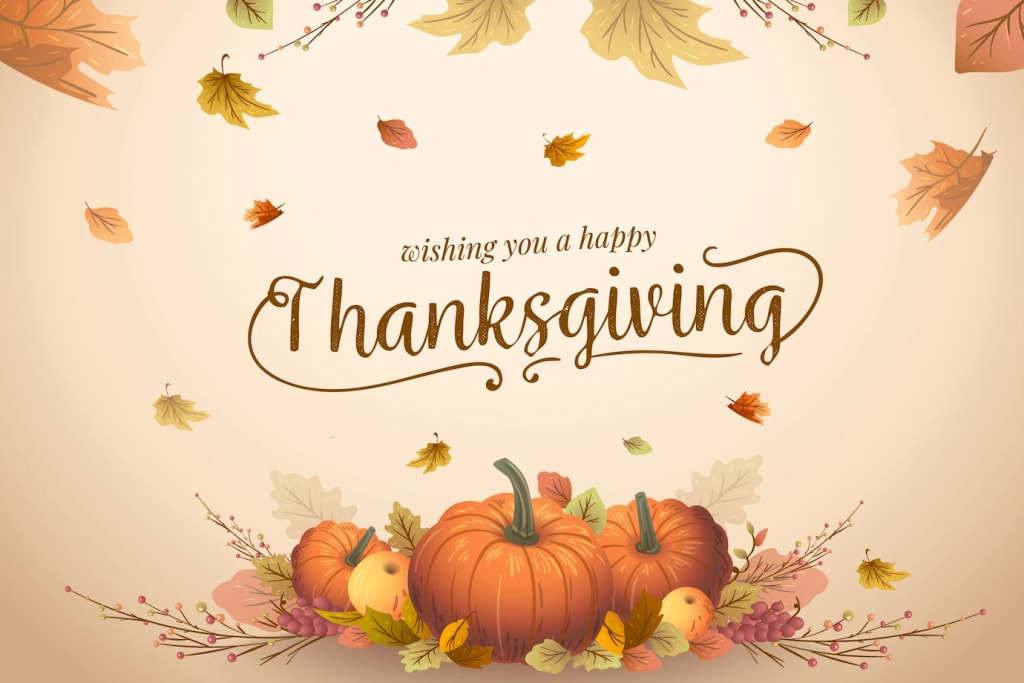 With traditional dishes like chicken and rice, potato gratin, and apple galette, these Los Angeles home cooks are personalizing Thanksgiving. Katrina Frederick is a Times reporter.
There are some things that always happen on Thanksgiving: Turkeys will be roasted, potatoes will be mashed, and a ton of pumpkin pies will be baked. Even though the tried-and-true traditional dishes are wonderful, not every person's holiday table is as Rockwellian.
Cooks all over Los Angeles adapt the Thanksgiving tenet of "gather together with loved ones over fabulous food" to create dishes that reflect their own holiday traditions or draw inspiration from their ancestry. Or perhaps someone once brought a peculiar dish that has earned a permanent spot at the Thanksgiving table. It's a dish that adds to the comfort of the holiday.
I spoke with six Los Angeles chefs to get their go-to holiday recipes as well as the tales that served as their inspiration. Some dishes are traditional favorites, such as a bubbling, cheesy potato gratin or a browned, fragrant, and elegant apple galette. Other dishes are passed-down celebration recipes that are appropriate for the time of year, like an elaborate Palestinian dish of chicken and rice cooked upside down or pheasants roasted in a bacon-bronzed sauce. Others are modernized versions of old-time favorites, such as a nutty and addictive salad dressing from college or a stunning tart made with fresh fruit in season and a rich custard that reminds you of sweets in the grocery store bakery.
These dishes are expressions of each cook, demonstrating their holiday camaraderie while also paying homage to earlier customs that helped them get to where they are today. Thanksgiving simply wouldn't be the same without them.
Los Angeles Times/Dania Maxwell
Cara McConnell, 42, vice president of a design firm, Atwater Village
"I don't often go back home for Thanksgiving because I'm from Oklahoma and all of my family is still there, but I really like Friendsgiving in Los Angeles. And because I myself find cooking a turkey to be too difficult, I usually roast smaller birds instead. It's a simpler process, and I enjoy the individual parts.
After college, I moved to Chicago where my employer, Michan, split his youth between Dublin and Paris. Before moving to Los Angeles, that was where I resided. At his house, small game was always roasted for dinner, and the birds were turned into pâté for the starter.
Continuing the story
At his Chicago home, Michan always made me feel comfortable, and he and his wife introduced me to a variety of cuisines as well as French wine for the first time. He served as a mentor to me both as an architect and for his introduction to fine dining and entertainment. My life's adventure and story captivated him. I give him special thought on Friendsgiving since we are both willing to let go of the long-standing family traditions and come together to celebrate the holiday in new but equally delightful ways.
Los Angeles Times/Dania Maxwell
31-year-old Mid-City artist Sorina Vaziri
"Anyone who regularly had the renowned Krishna Lunch at the University of Florida, where I attended school, will find this dressing to be extremely nostalgic. If my memory serves me well, a plate cost $3 and there were unlimited refills, which drove us poor kids go crazy. We used the dressing to season everything on the plate because it was so excellent, not just the salad.
Many of my friends in Los Angeles are from UF, and every Friendsgiving we have a potluck. In order to transport us back ten years to a simpler period when we were poor and perpetually hungry, I made this salad every year.
Los Angeles Times/Dania Maxwell
Arts District documentarian Fabienne Toback
Being the only child, I spent a lot of my childhood years by myself in Manhattan's West Village. However, I began visiting my grandma (my father's mother) in Crown Heights after school when I was in the second or third grade. There I first developed a liking for cooking. Grandma would let me to make anything I wanted as long as it was baked. (Why limit baking? I'm not sure, but I think I remember a terribly burned pot that spent weeks soaking in the sink.
Since I've never been a big fan of sweets, the gratin serves as a salty reminder of that period in my life. I can't recall if anything tasted particularly well, but I do remember the uninterrupted time I spent experimenting with food and flavors and Grandma's unwavering love and support while I worked in her Brooklyn kitchen.
I would spend the summer in Switzerland with my mother's side. Satsi, as I lovingly referred to [my grandmother] Satsi, resided in Lausanne, a stunning metropolitan community on Lake Geneva. The long summer days would be spent wandering through the dense forest, in the chilly alpine mountains, or beside the lake's frigid waters. We always brought sandwiches with Gruyère cheese, whether they were on milk bread or baguette, wherever we went and whatever we did.
My Gratin Dauphinois is a self-invented culinary memory that has evolved into my go-to Thanksgiving entrée. I'd love to say that this recipe has been passed down through the centuries, but that would be a lie. It nearly never fails and is a crowd favorite. It is thick and creamy, and a small scoop on your Thanksgiving meal goes a long way. It's the nourishing food you didn't know you needed.
This recipe helps me to meditate while conjuring up childhood memories and connect with the people in my life who have shaped me into the person I am now. I am thankful for this.
Los Angeles Times/Dania Maxwell
53-year-old Playa del Rey commercial real estate dealer Hythum Kiswani
I am a first-generation Palestinian who moved to Northern California when I was nine years old. It's safe to say that for a brown youngster growing up in the NorCal suburbs during the Iran hostage crisis, life was not easy. It didn't matter that I wasn't Persian because I was referred to as Iranian regardless of my ethnicity and received a lot of bullying with a stronger racial/cultural undertone.
A few years later, there was some assimilation, but not enough for my tastes. Thanksgiving meal started to frustrate me. I would urge my parents to have a traditional American Thanksgiving dinner of turkey, mashed potatoes, stuffing, etc. because I was yearning to feel less abnormal and just blend in and feel like I belonged. After a few years of my petitions going unanswered, a compromise was reached: we'll have turkey, sure, but we'll also have traditional Arabic meals suited for festivities. So, we frequently had Maqluba. Due to the time and effort needed to prepare it, the deliciously potent aromas, and the connection to my Palestinian history, the dish has become a mainstay of my Thanksgiving lunch. No other Arabic civilizations have it. As a result, it is essentially an expression of families making meals for their family out of whatever was available in the kitchen.
Maqluba is currently one of my favorite foods. When I come, I generally ask my sisters to make it for me, and in return, I prepare meals from my travels for them. According on the recipe, maqluba can include garbanzo beans, eggplant, or a plate to separate the rice and meat. One thing that never changes about this dish is how flavorful, appealing, and well-presented it is. I've taken the best of what my mother, sisters, and I all do to make it, adding my own flair to it.
Los Angeles Times/Dania Maxwell
Chef Karla Subero Pittol, age 31; Old Filipinotown
"For as long as I've been a chef and offered to help with the cooking, and for as long as I've celebrated Thanksgiving with my family, my dad has always taken full control of the meal, so I never really get to participate with any dishes other than dessert, which they always stick me on because I'm the family's resident pie lady.
I used to always buy a Viktor Benes fruit tart from the grocery store because that is a household favorite before I started baking pies on a regular basis (we still have one at pretty much every celebration).
My dad and I are all Venezuelan immigrants who came to this country alone when we first arrived. The fruit tart merely started showing up once our chosen family started to expand and we began hosting Thanksgiving at my old home in Van Nuys. It has always represented being at my dad's house for me. He is the epitome of a Latino, always in the kitchen at some time, sharing the fruit only with those who would come up to the counter and eat it off the cutting board with him. That was me as a child, and now my three younger sisters, who are in their teen and tween years, are experiencing it firsthand.
I believe that the tart's focus on the sliced fruit is the reason it first appeared. Whether or whether he was the one who bought it at first, our extended family caught on because other folks now bring it as well.
For years, I'd been yearning to create my own rendition of it, and this is it. But I prefer to utilize fruits that connote "the holidays," such as persimmons, pomegranates, passion fruit, and kiwi.
Los Angeles Times/Dania Maxwell
pâtissière Fuyuko Kondo, 65, of Pasadena
"The enticing aroma of apples baking in the oven reminds me of my mother, who reared five kids. We frequently traveled back and forth between Japan and the US due to my father's work as an airline executive. Despite the fact that neither Thanksgiving nor turkeys are particularly popular in Japan, they both had a significant impact on my family. The frozen turkey came from an American grocery, which my mother would buy. The enormous bird pleased her since it meant she could invite many guests, including lonely foreigners who were traveling far from home.
Even though we all loved the roasted turkey she made, her apple pie was the real star of the meal. It was an apple pie with a lattice top that was baked in advance. Pie crust remnants were used to create roses in the pie's center. She never followed a recipe, but her pies almost always turned out flawless, tasty, and delectable. Since the days of my mother's apple pies, years have passed. I've tried to make an apple pie that compares to hers, but I've never been able to win my siblings over completely. That is, until I recently came up with my Apple Galette.
There are three parts to my galette. To get a flaky crust that stays fresh for a few days, the galette dough is not over-mixed. The delicious red apples on top, which are steeped in sugar to remove extra water before baking, are enhanced in flavor by the acidic green-apple compote filling. This galette is a product of my French and American pastry abilities, but at its heart is a wonderful Thanksgiving memory of my mother.
This article first appeared in the Los Angeles Times.
About the Creator
hello world
my name is indika sampath so I'm a article writer. you also can learn by reading somethings that important things.
thank you so much for visiting my profile
Reader insights
Be the first to share your insights about this piece.
Add your insights