Singing Karaoke
History, How-To, Suggested Songs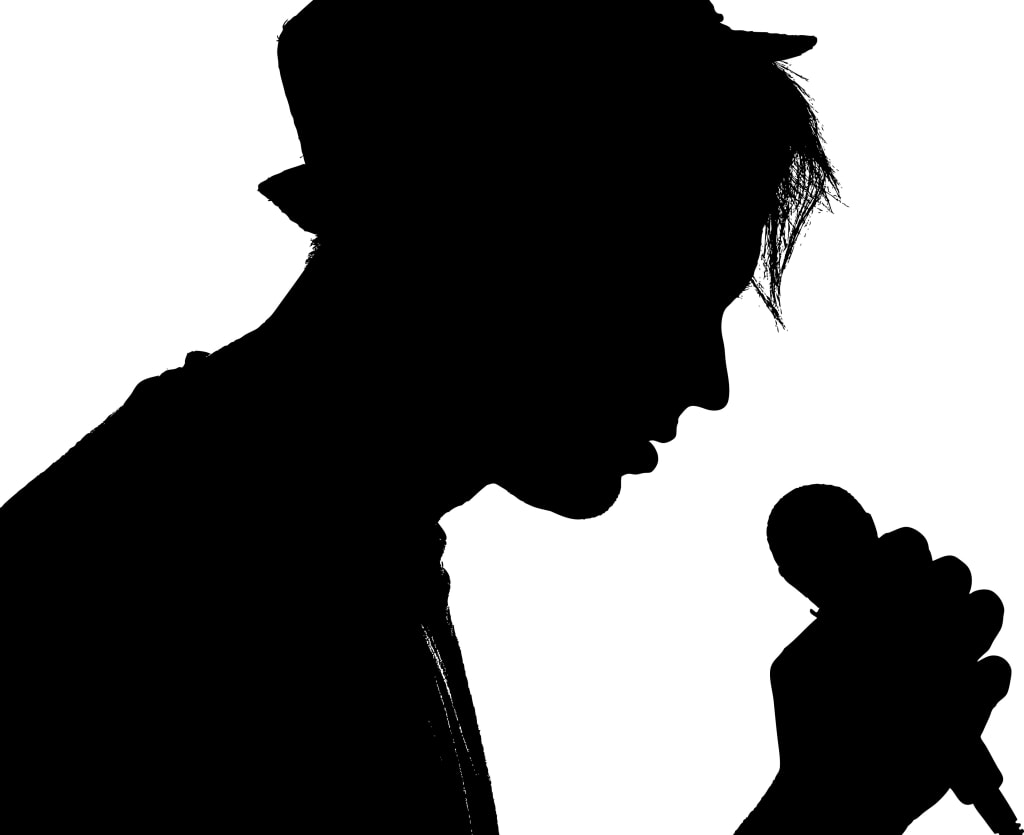 Karaoke is a Japanese word that means "empty orchestra." The word was used to describe the development of a video game that consisted of an amateur singer with a microphone, but the orchestra is taped. The singer is also provided with the lyrics to the song he or she chooses.
The Karaoke machine was invented in 1971 in Kobe, Japan by the Japanese musician Daisuke Inoue.
The popularity of Karaoke machines spread throughout Asia and to most parts of the world except the United States and Canada in the 1990s. In 2003, Karaoke machines were adapted to be playable on cell phones and computers. The 2000 movie Duets featured Karaoke machines. In 2003, the movie Lost in Translation had a scene with a Karaoke machine in it.
Private Karaoke rooms became popular in Los Angeles, San Francisco, Toronto, New York City, and Chicago. They are available for a fee. The Karaoke available in bars and restaurants features a microphone, lyrics on a screen, and sometimes a stage. They usually offer it for free because they can probably make money when the Karaoke singers buy food and drinks from them.
The disc jockey in charge of the amateur singers is called a Karaoke Jockey. It is abbreviated KJ. The KJs accept the singers' choices for songs, chooses the lineup order for the singers, helps them find the stage, etc.
Many songs are available in Karaoke form on Youtube. It uses the style of a singer that often sings the chosen song. The lyrics are given with the orchestra for the music following the lyrics. The lyrics are highlighted when they should be sung. This is exactly what is provided when the Karaoke singer sings on the stage. There are several websites that have Karaoke songs available for a charge.
The amateur singers at a Karaoke session sing their favorite songs. Any song they choose must be in the KJ's list of available songs in his Karaoke book. One problem, especially for beginners, is stage fright. Stage fright happens when the amateur singer catches "butterflies," or, in other words, gets afraid of singing. This is usually because there are many more people watching them sing than they are used to. They can overcome this by practicing at home. Most singers will get used to the number of people after singing several songs.
There are several websites that have Karaoke songs available for free but advanced benefits require payment. They include karafun.com, singsnap.com, redkaraoke.com, acekaraoke.com, etc. The website karaoke.com is free but has a limited number of songs. It includes some songs by Elvis Presley, Justin Bieber, Britney Spears, Taylor Swift, Mariah Carey, Christina Aguilera, Bon Jovi, Tom Jones, Eric Clapton, Michael Jackson, Creedence Clearwater Revival, and Elton John.
"That's Life" sung by Frank Sinatra, and one of the most popular songs all time, can be sung at a Karaoke session. "What a Wonderful World" in the style of Louis Armstrong can also be chosen for Karaoke. This song is sung when the troubles in the world are hard to overcome. Some of the late Glen Campbell's songs can be chosen, including "Rhinestone Cowboy," "By The Time I Get to Phoenix," and "Galveston." We will miss him because he was a great singer. "I'm a Believer" by The Monkees and "Hooked on a Feeling" by B.J. Thomas are good choices too. "Imagine," written and sung by John Lennon after he was with The Beatles, and "Lightning Strikes Again" by Lou Christie are to be considered also. One of the most beautiful songs is "Lady Jane" by The Rolling Stones. Brian Jones re-introduced the dulcimer as a musical instrument with tremendous success. "If I Can Dream" by Elvis Presley is a very good choice. It has interesting lyrics and beautiful music. It can be played when a person is upset about something.