Singer, Songwriter Ulysses Loudon
New Release: If This Was My Last Breath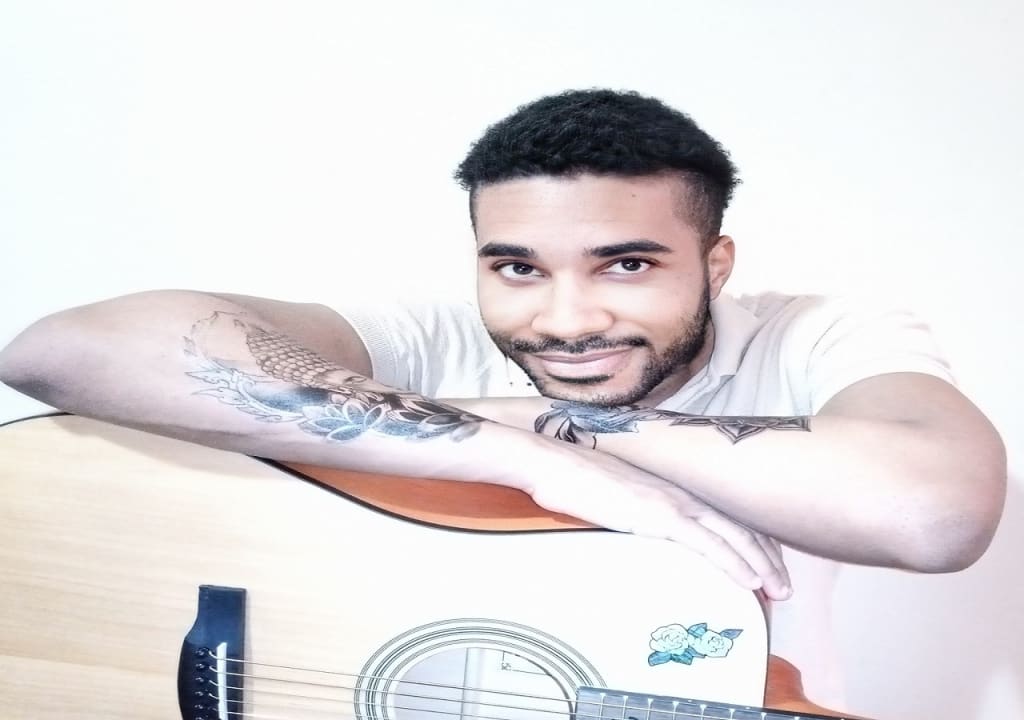 Ulysses Loudon has forged a path for his self as a singer and song writer; having written songs for several surging artists. His song portfolio includes songs like Blame it on the Rain, Stranger in the Dark, and Lady Bug.
Due to the authentic print that distinguishes his unique sound and lyrics, he has been featured in Mueique Magazine, Music Crown, StreetWave, CanadianBeats and Breakaway Daily. Also a Starbucks singer and songwriter for other musicians, he seeks to make a positive impact in people's lives the best way he knows how to: by living, breathing and exercising his passion for music every single day.
Loudon has recently released a new pop song If This Was My Last Breath which is now streaming Spotify, iTunes and most music platforms.
This young man is an incredible talent that the world should know about. Ulysses Loudon was good enough to take the time to do a mySoundMusic Q&A session.
What drew you to the music industry?
I was drawn to music at a young age as a means to express myself and tell my stories in an artistic way.
Loudon has traveled around North America as a singer, he has honed is vocal talent to perfection. He shares his love for music with the world with the aim of bringing people together thus empowering and educating them. Through his ownership of the music school called "The Harmony", he reinforces his mission to teach music related skills to children in disadvantaged areas, he aspires to facilitate a society that genuinely appreciates music and in which equality is achieved.
Tell me a little about your school "The Harmony" how it started, how it has grown?
The Harmony is a free music program offered to disadvantaged youth and adults. It was created to give a voice to individuals and communities that needed to share their thoughts and ideas with one another in a safe environment to invoke change.
Who are you inspired by?
I'm inspired by my parents and my aunts and uncles. I come from a family of very hard- working entrepreneurs that have served as great role models for pushing the boundaries and achieving my goals.
Please explain your creative process
As a musician, I enjoy sitting in a room and freely playing the guitar or piano while singing whatever comes to mind. Whatever I'm feeling at the times expresses itself through the tune and finds it way a page gradually.
Is there a hidden meaning in any of your music?
There's always a deeper meaning to my music. I sing a lot about things that are important to me like love, family, growing up, and I try to let my songs tell a story in a very linear fashion. The story being told is always derived from my own real-life experiences and serves as an example or at least to give insight in to my feelings at the time.
What is the best song you ever released and why?
The best song I have ever released to date is called Maze. It is a song about the ups and downs I experienced during a long-term relationship and the struggles of maintaining my sense of self through it all. It highlights a defining moment in my life that led me to eventually following my dream of becoming a great singer.
What is your favorite song(s) to perform? Or, if not performing, what song do fans seem to favor?
My favorite song to perform is called If This Was My Last Breath. This song was written and sang to my grandparents on their 60th anniversary and is very symbolic to myself and my family.
Do you work mostly solo and/or do you like to collaborate with other musicians?
I typically work solo because I travel a lot but, because I run a music school, I collaborate on projects of other artists all the time.
Do you think you could get any better as an artist/band? If so, how would you achieve that? OR Have you seen growth in yourself/ band from beginning to now? If, so how? And what spurred that growth?
There will always be room for improvement and the more I practice and play live, the better I get. As I grow as a person, my songs become more layered as I become a better storyteller and writer. The same goes for singing, as I take myself out of my comfort zone and try new things, I find that I learn how to better articulate my thoughts through my voice.
What is your favorite part about this line of work? Your least favorite? Why?
My favorite part of being a musician and artist is that I get to meet a lot of great people who are positively affected by my music. I love sharing moments with people and hearing their stories. This line of work allows me to travel freely and really be in control of my life.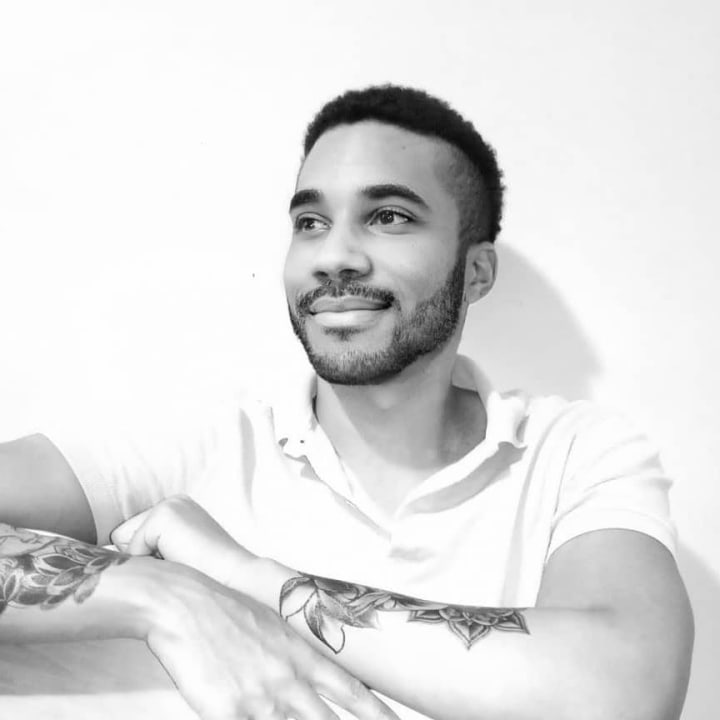 Have you ever dealt with performance anxiety?
My greatest fear is under-performing during a show and because of this, I have performance anxiety the day before a big show. Despite this, I snap out of it relatively quick when I start practicing.
What advice would you have for someone wanting to follow in your footsteps?
Everyone has their own unique voice and story and as long as you take the time to learn, practice, and love your gift, you'll find success. Just remember, all good things take time and developing yourself as a musician is no different, don't rush things.
How do you feel the Internet has impacted the music business & your music?
The internet has allowed unsigned artists to get their music in front of a large audience in ways they never could before. The internet has impacted the music business in a mostly positive way by allowing music to be readily available to everyone around the world. This opens a sea of opportunity for artists looking to gain exposure as there are so many more listeners now. The internet and social music platforms are giving lesser known artists the chance to show viewers why they should not be overlooked. Also, these platforms are allowing artists to build careers like they never could before by skipping stage performing and instead, posting content online.
If you could go open a show for any artist who would it be?
If I could open a show for any artist it would most likely be Carrie Underwood. I'm a huge fan of hers and I think I can pander to her audience well.
Who would you have open for your show?
I love working with everyone and wouldn't have a preference for who opens for me.
Do you think that online presence is important for fans to find you and critics find your music to write about?
Absolute. The first-place people turn to learn about you and your music is the internet. It's important that a quick google search brings up important information about you to drawn potential fans in.
Please discuss how you interact with and respond to fans. FB, Spotify, Website, etc
I interact with fans across all social platforms but hold preference to Instagram, Twitter, and soon to be YouTube.
What is one message you would give to your fans
Live life to the fullest and follow your dreams no matter how far away they seem. The world is a big place and there will be numerous opportunities just around beyond the horizon.
Love this guy and everything about him ... from his incredible talent to endless generosity.