Singer, Songwriter & Composer Christina Li Releases Her Debut Elegant EP "Strings"
The Young Songstress Mixes Lush Musicianship with Riveting Introspection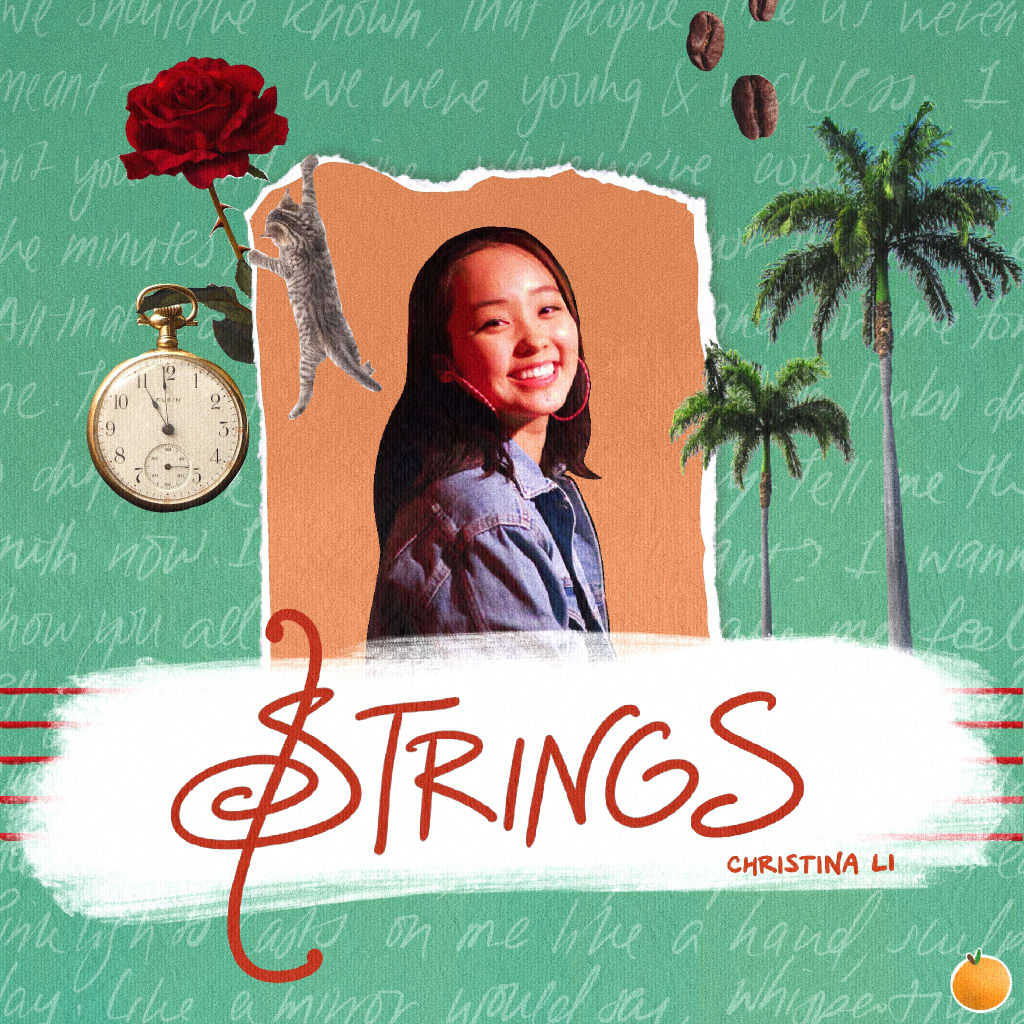 The official cover art of Christina Li's debut EP, 'Strings.'
From Christina Li
🍊 STRINGS: OUT AUGUST 22 🍊

Writing those very words alone is absolutely mind blowing. This EP has truly been years in the making, and an incredible journey beginning to end, from recording voice memos to exporting the final masters three years later. Words can't describe how stoked I am for you all to hear these songs that I've poured my heart and soul into.

So help me on this final leg of the journey by staying engaged with all the coming updates over the next two weeks! I'm gonna need you all to make this release drop big!"
____________________________________________________
album art by: Isabella Hamlen & Madeline Lee
photography by: Kendal Duff
features by: ÉMIR, Cameron Herring, Yas Akdag & Thomas Bergeron
production by: Christina Li
session musicians: Arayana Carr Mal - Violin / Joe Wang - Violin & Viola / Nadia Jo - Cello / Thomas Bergeron - Trumpet / Sam Watson, Atang Peloewetse, Angelique Alexos, Isabella Hamlen, Josh Oduro, Tony He, Soo Oh, Sarah Jung, Max Brown, Colby Amos, Elliot Flagg, Mira Binzen, Talia Rajasekar - Background Vocals / Josh Oduro - Electric Bass / Mike Shalaby - Electric Guitar / Jacob Winthrop & Gabe Bango - Percussion
music consultants: Thomas Bergeron & Sam Watson
marketing consultants: Atang Peloewetse, Helen Mak, Elven Shum, Justin Winley & Amir Royale
engineered by: Christina Li, Aaron Kates, Yas Akdag & Amir Royale
mixed by: Christina Li
mastered by: Christina Li
____________________________________________________
Press Release
NEW YORK | Saturday, August 22, 2020 | 18-year-old singer-songwriter Christina Li makes an intrepid debut with Strings: her self-produced EP of seven tracks that stands as an early testament to her talent, prowess, and passion as a musician.
Strings is an ode to maturation, capturing key moments of growth, love, nostalgia, and learning. It's a culmination of Christina's journey as a musician and a person since childhood like a nonlinear coming-of-age film. There is variety in Strings — from K-Pop influenced summer bops to candid alt-folk ballads — but not so much that it seems disjointed. Christina uses the diversity of her sound to create a debut that is lyrically compelling and musically memorable. In explaining her songwriting process, she writes:
I've found that a lot of these songs come from a place of growing up and growing into oneself. They all are a product of self-reflection, self-questioning, and self-realization. Each song seems like an exploration of a part of myself or my life, and manifests differently."
This philosophy is exemplified throughout Strings and even transformed a few songs in the early stages. "If You Care", for example, was initially more upbeat; intended as an empowerment record. But with time and contemplation, Christina soon realized it was meant to tell a different kind of story. It evolved from a superficial "he was a boy; she was a girl" song into a freeing confession of her identity and sexuality. Using the real-life anecdote of coming out to her parents as fuel for the lyrics, she was able to craft one of the EP's most vulnerable and meaningful songs.
And I know this world isn't perfect / But I hope this conversation makes the pain worth it /All that I ask of you is to listen."
There are songs that occupy the lighter end of the emotional spectrum, too. "Stay Foolish" was born as an expression of the release from junior year stress. It's a vibrant track meant to evoke images of "pastel colors with cute scenes of skateboarding and sunsets" within the listener's mind. "Truth" takes boredom and transforms it into a bouncy, lush jam session, complete with a trumpet solo. You'll find surprising instrumentation to be the case with a few songs on Strings, and it's easy to imagine how the songs could be performed on stage exactly as recorded — or rearranged, given Christina's keen ear for composition.
Christina saves her most personal ballad for the end. "Golden" is the longest song on Strings, which fits its contemplative, reminiscent tone. The lyrics were born out of a poem she wrote, after which she crafted a gentle chord progression to match. With some whittling, she came to a finished product that speaks at once to the loss of her youth and the promise of her future. The serene background vocals add texture to the song and acknowledge Christina's own experiences as a choral singer. Christina channels the emotional strain of performing for an expectation that's been placed on you by others, rather than feeling free to embrace your own growth process and metamorphosis. She considers it her favorite on the EP, and for good reason.
As she attempted to develop a title that would accurately reflect the EP's themes of coalescing paths and discovery, Christina went through several transitory stages. She was reminded of an East Asian legend, the Red Thread of Fate — an invisible cord that ties us to the love of our life. This concept originated from a Chinese folktale. Some say the symbolism is based on an actual vessel that flows from the heart into the little finger. In any case, the use of thread and string is prominent throughout Eastern culture overall, and Christina eventually settled on the title that would be broad enough to market while still having a richness worth examining.
For Christina, getting back to the booth was a winding road. Art and performance have guided her since childhood, but there was a considerable gap in time when she wasn't sure if she was ready to share that with the world. She felt she lacked the confidence to broadcast her voice, and thereby bare her soul, for strangers. In order to build that resolve, she had to refine her musical skill — two muscles being exercised in tandem. That meant sinking countless solitary hours into practicing multiple instruments; into singing in the shower and moving in front of the mirror. And, to hear her tell it, this also meant absorption. She consumed hours of content from musicians across myriad genres, dedicated to developing herself and finding her own sound in the blend. You might hear Bon Iver in her echoing choruses, John Mayer in her sensitive acoustic strumming, or Florence Welch in her surprising vocal power. Christina makes her influences obvious through the melodies and moments that comprise Strings, but that doesn't stop her personality from shining through with pitch-perfect clarity.
"These songs have been collected from the beginning of my musical career," Christina writes. "They come from all different parts in my life, from different experiences and people I meet and the skills I learn...they're songs I've worked for months or years, and each has their own journey, all representations of my growth as a musician, person, and friend. And like within the arrangements and lyrics, the songs' stories coalesce to form this one project."
Click here to listen to Christina's stirring pilot, and hear her journey of self-discovery.
____________________________________________________
Cover Art for 'Strings':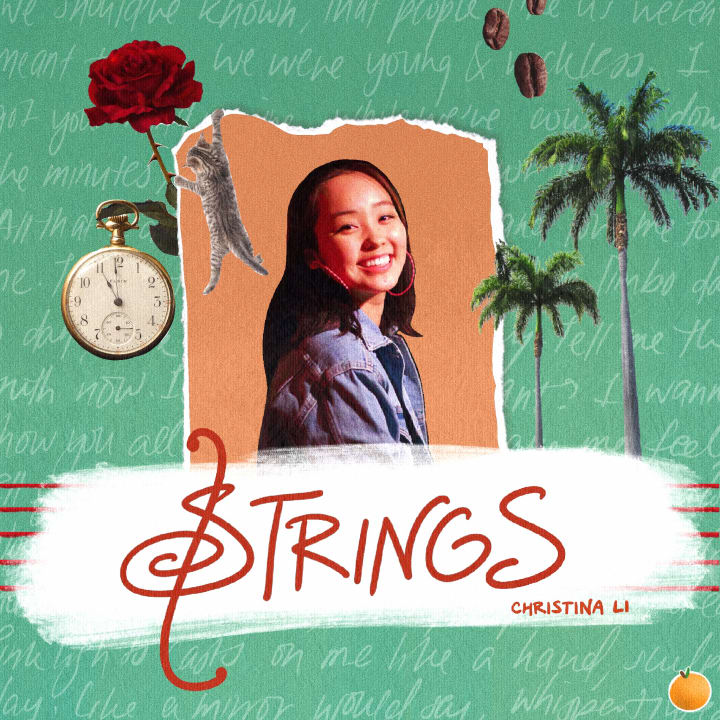 Click here to listen to the full project.
____________________________________________________
About the Artist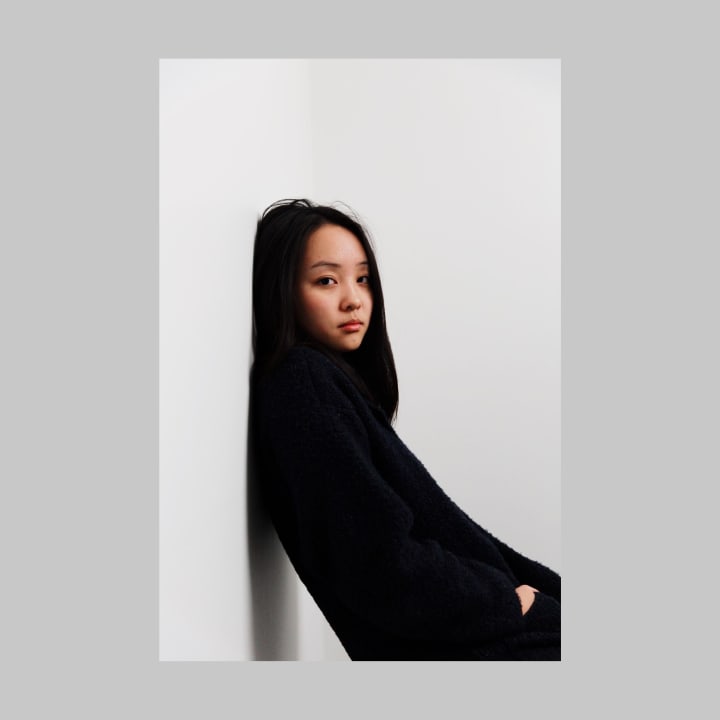 Singer-songwriter, producer, and arranger Christina Li is a prime example of the up-and-coming DIY recording artist generation. Her musicianship began as a child with classical education; she then moved to contemporary when she was 12, and now maneuvers comfortably through a variety of genres. She finds her sound in the blend of Korean pop, American R&B, indie pop, and more. Christina splits her time between homes; one in Hong Kong and the other in New York City. After graduating from NYU's Clive Davis Institute Summer High School program in 2019, Christina is now pursuing her undergraduate education at Columbia University; developing her musicianship and establishing herself as a bright, bold new force in a rapidly changing industry.
____________________________________________________
Social Media
Linktree - https://linktr.ee/christinalimusic
Facebook - https://facebook.com/christinalimusic
Instagram - https://instagram.com/chrissytinali
Twitter - https://twitter.com/chrissytinali
____________________________________________________
Contact
Personal Website - https://christinalimusic.com