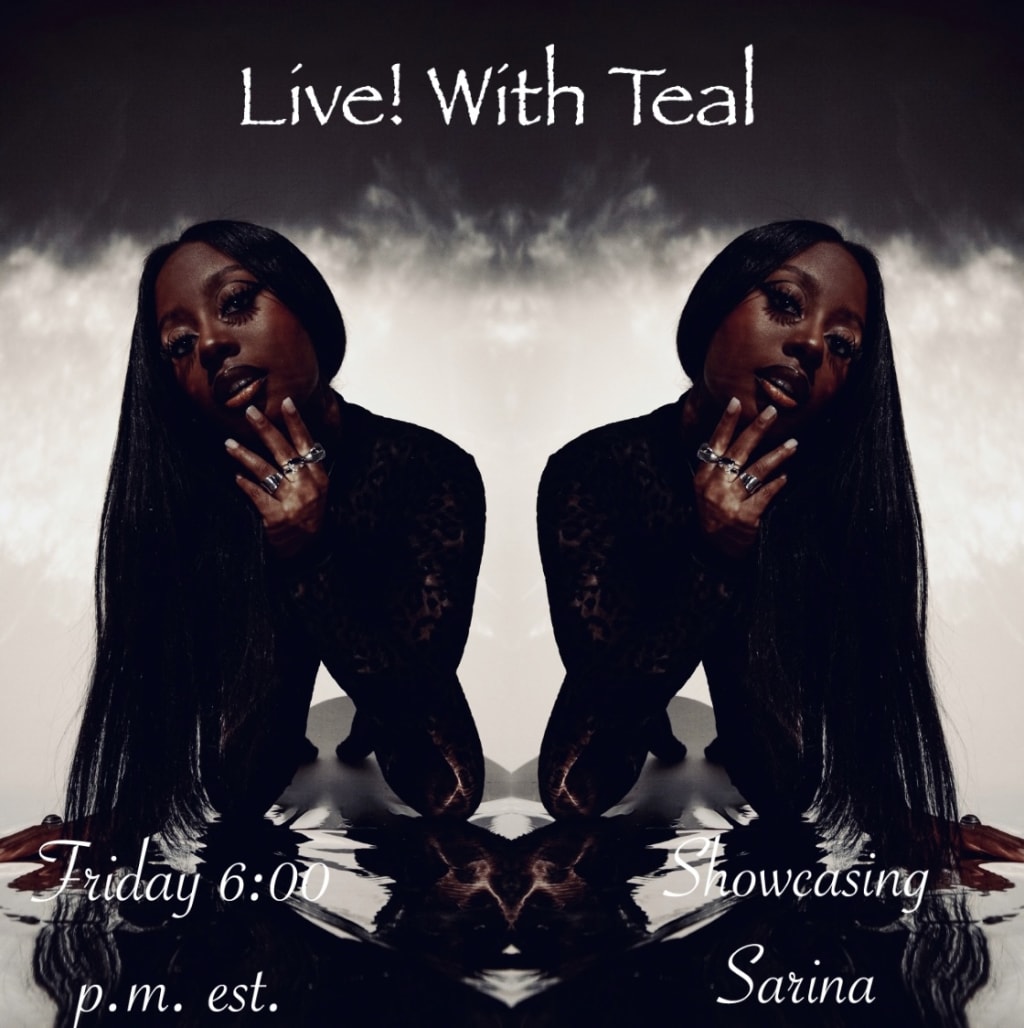 Sarina Desir
One thing the East Cost never fails to do is distribute originality ever once in a great while. On some occasions we will have the pleasure of seeing a star strided star turn into a diva and disappear. Other occasions we will have a legend in the making, headed for the legendary lane. Sarina Desir's claim to fame is her strive in her own limelight.
With vocal range from artist such as Jill Scott to Sade Adu, Sarina present herself with poise and radiance. In my opinion I describe her as mezzosoprano with edge and rifts in her voice. This woman has no mimicry in her sound and in no way is conforming to the likes of singers who overcompensate with pitchy or cracking sounds that need auto tune fixes and high marketing groups to maintain their hype. Instead her independent route has saying all its own, her work will speak for itself as it has. Many artist in the industry right now have not match was she has in the span of months from the what they have in years. Speaking with artist herself, I see nothing but the best.
You have such a unique sound, at what in time in your life did you want to present it to the world?
Thank you, it was in 2017 when I decided that it was time for me to finally release music. I started creating music in 2016 but wasn't confident enough yet to actually release it.
What formed your style and character from youth till now?
I would say the TV shows and movies I watched definitely shaped my style and character as well as my parents of course.
What accomplishment have you had so far in the early start of your career?
My first project 'Come to the Light' reached over 1 million streams which my team and I are so proud of. We put so much into that project and I was honestly just shocked that so many people liked my music as a new artist.
Who can you name that has had a deep impact in your life?
My mom has most definitely had a deep impact on my life. She is the one who taught me how important education is and how important it is to be independent. I get my work ethic and drive from her and watch how hard she continues to work to achieve her goals.
Musically and artistically who has inspired you?
I have so many inspirations for different reasons but musically my main inspirations are Whitney Houston, Ariana Grande, and Celine Dion. I would say that Michael Jackson and Beyonce inspire me both musically and artistically because of how much care and effort they put into every single project they work on.
Q. In order to write a song, have you ever had to enter a particular dark place?
A. Definitely, I honestly think that's when my best writing comes out because I have no choice but to be completely honest with myself. I know especially for a song I wrote for 'Glass Paradise' called 'Overnight' I definitely did have to tap back into some feelings that I usually don't feel comfortable with but songwriting definitely helps me to deal with those types of emotions.
Q. What is the short term goal you Plan on completing before the next single cut?
A. I have merch coming out in April so a short-term goal I have is to sell out.
Q. As far as a tour who would you want on a tour of your own?
A. This is a great question because I honestly don't even know, but I would definitely want to perform with Chloe x Halle or Flo Milli.
Q. Do you plan to get in touch with veterans, in their comeback tracks?
A. I would most definitely be honored if a Veteran reached out to collaborate.
Q. What are you dream collaborations
A. My dream collab would either be with Ariana Grande or Chloe x Halle.
Q. What's the best advice you ever gave?
A. The best advice I believe I've ever given is telling someone I care about that they should not wait on others to figure out their worth and just know that those people are not worthy of them.
Q. If you could give trip to three people who have passed who would they be?
A. It would be Whitney Houston, Aretha Franklin and, Michael Jackson.
And what a pleasure it was to hear from a master in the making. Sarina can defiantly match the R&B Queen of Range JoJo. Please be sure to check out her latest track Worst Day down below.