Sharing The Joy
Bringing a love of classical music to others through a fun and educational online platform
I'm a multi-faceted artist; I'm a writer, an actor, an art model, and a musician. And each of my many creative outlets brings me joy and fulfillment beyond words. But my first and greatest passion in life is classical music.
I've devoted my entire life to classical music; I've been involved in it since I was 5 years old, when I joined the volunteer choir at my church. I've done everything from choirs, to solo recitals, to opera productions. I now have a Bachelor's degree in Vocal Performance from The Hartt School (University of Hartford), and have plans to eventually earn a Master's degree in Vocal Performance, as well.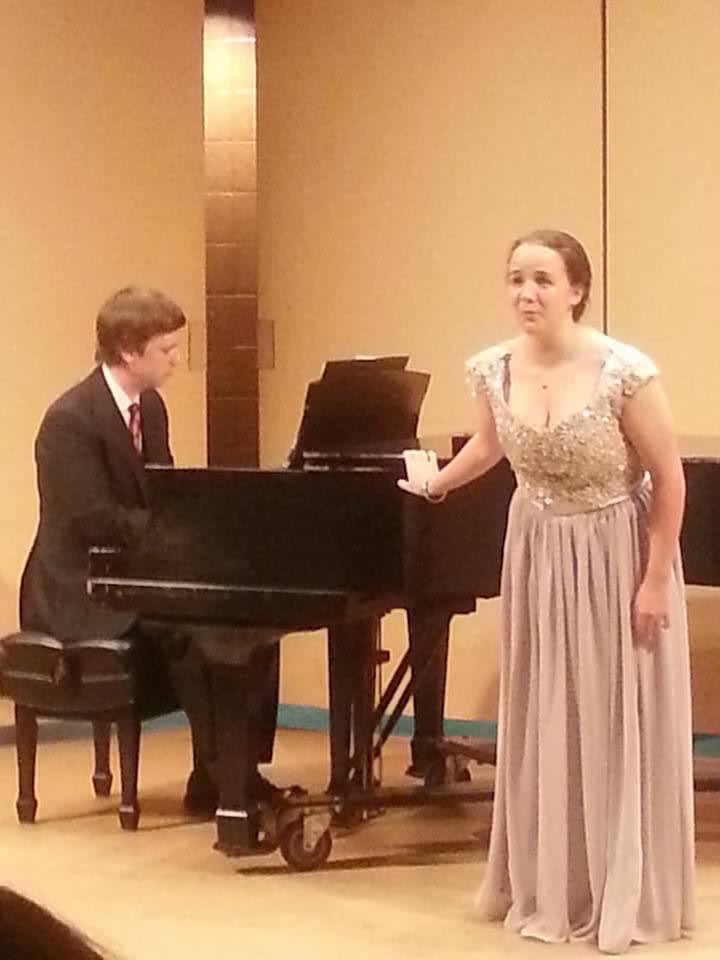 I believe that music benefits everyone, whether they pursue a professional career in it or not. Art, in any and every form, is ultimately meant to bring us joy in life. But in the last several years, I've realized just how rigid and opposed to change the classical music industry really is.
The classical music industry, as much as it tries to argue the contrary, has no desire to be accessible to everyone, particularly poor people and people of color. It seems that the industry would rather kill itself, or let itself die, than make itself accessible to everyone, and that's sad. The whole reason I chose to pursue a career in classical music was to help keep this ancient art form alive, and the industry's elitist mindset goes completely against that.
The classical music world has been an elitist, exclusive community for too long, and I want to change that. It's time we finally made it accessible to everyone, for real.
I want people to understand that classical music can and should be enjoyable for everyone. So I want to create a platform where people can learn more about it, and have fun with it.
Through this online platform, I'd like to provide members with access to different courses, including:
- A course that teaches people how to read sheet music and the keys on a piano
- A course that breaks classical music lingo down into plain English
- A course that introduces non-musicians to all the instruments in an orchestra
- Several courses that teach basics of music history, from overviews of musical time periods, to iconic composers like Mozart and Beethoven, to lesser known composers (particularly women and POC composers).
In addition to courses, I would want to provide platform members with other educational tools, like:
- Regular emails with fun facts and tips, with themes like "Where Did That Famous Tune Come From?", "What's The Name Of That Song?", "Opera/Song of the Week", and "Modern Classical Piece Of The Week"
- Lists, guides, and diagrams with definitions of various words that are regularly used in classical music (words like concerto, scherzo, allegro, etc.)
- Educational blog posts about a wide array of topics, ranging from specific works to various historical events
- Access to special lessons
In the future, I'll definitely come up with more tools and course ideas, because there are so many things I want to teach people about classical music. But through this platform, I want to do what I set out to do when I first became a classical musician: keep this beautiful art form alive. And the way we keep it alive is by sharing it with others.
My mission is to introduce people to the rich history and intricacies of classical music in a way that's fun and enjoyable. To break the barrier of elitism and bring a love and appreciation of classical music to everyone. And to show others that they too can participate in classical music, regardless of their musical abilities.
I hope that this platform would create joy for people, because that's what it's ultimately all about.
Thanks so much for reading! If you enjoyed this article, I'd appreciate it so much if you shared it and left a heart and a tip!