Sharaya J
Influential Music Artist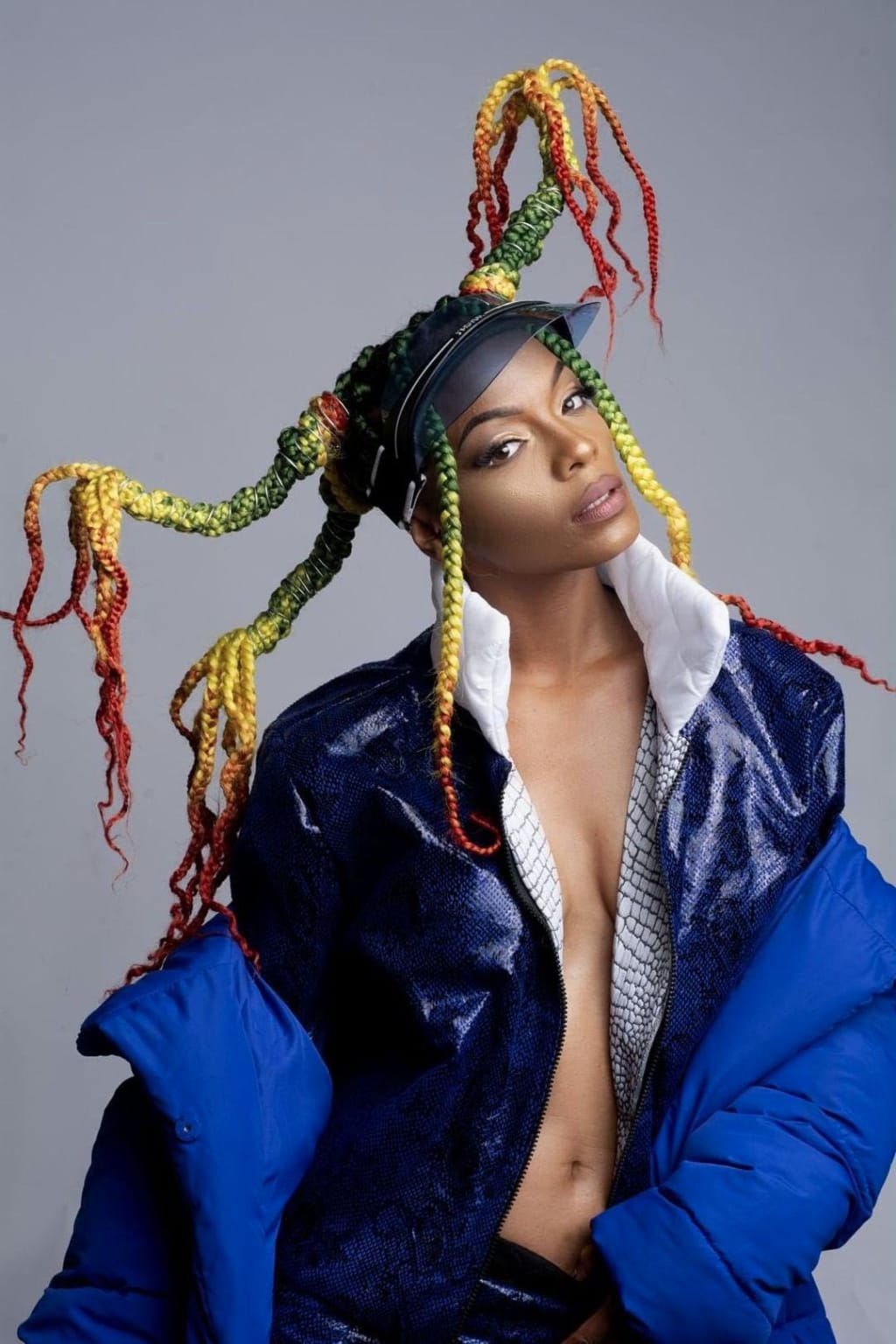 Sharaya J (Rapper & Choreographer) *Provided Photo*
Fresh off FOX Network's hit show The Four, where she now holds the record as the longest seat-holder in history, Sharaya J is ready to let her talent do the talking! After receiving high praise from the likes of Meghan Trainor, Sean 'Diddy' Combs, and DJ Khaled all season long, it's clear that Sharaya is a force to be reckoned with. A native Hawaiian, but raised in Jersey City, New Jersey, Sharaya J has always been an artist at heart. Exposed early by her father who was a member of the 90's Hip Hop group Double XX Posse; Sharaya has always been a natural performer. With a very successful career in the dance industry; she's never been a stranger to the spotlight.
After a chance encounter, Sharaya was offered the opportunity to study and work under the legendary Missy Elliott as her protégé. Within the same year, Sharaya J released her debut single "BANJI". This record not only displayed an underground Jersey Club rhythmic sound, it also created an international movement. Never slowing down, Sharaya released two more singles; "Takin' It No More" and "Shut It Down" which set the dance world ablaze.
Known for her high-fashion look, Sharaya joined forces with Alexander Wang starring in his T by Alexander Wang campaign and becoming a brand ambassador for his line.With multiple features that followed, including BET Hip Hop Awards Cypher, Dazed Digital, Interview Magazine, NY Mag/The Cut, Good Day Atlanta, Entertainment Tonight and The Steve Harvey Radio Show, Sharaya's blazing a trail and encouraging all to Be Authentic and Never Jeopardize their Individuality (B.A.N.J.I).
Ever progressing, Sharaya J started her own company; BANJI Entertainment. Under that umbrella she released her single "BIG"; which reintroduced her fans to a more evolved lyricist and an established brand. Followed by the release of "New Wave". Widely known and highly respected in the industries of entertainment, songwriting, screenwriting, modeling, and dancing; Sharaya J has been rolling out hit after hit. Most recently with the release of her new single "Say Less". There's no telling where her talents will take her from here!
Vocal readers, please enjoy our interview!
Tammy Reese:
What inspired you to get into the music industry?
Sharaya J:
I always had a sincere love for music and creativity. My father was in a HipHop group in the 90's and I can hands down say that he was my earliest inspiration on wanting to be a part of the music industry.
Tammy Reese:
What was the experience like for you on the TV show The Four?
Sharaya J:
I believe "The Four" was truly a blessing to me, not only was it an amazing cast of talented artists, but the crew and producers were amazing as well. The show really pushed me as an artist and a person and truly showed me the amount of talent and strength I truly possess.
Tammy Reese:
How did becoming a brand ambassador for Alexander Wang come about?
Sharaya J:
Ironically enough Alexander Wang came across one of my videos online and reached out to my manager requesting that I come to his showroom in NYC to meet him. Of course I did, and he was the most humble person, we chatted and that was the beginning of a great relationship! I went on to perform at many of his NY Fashion Week after parties, star in a campaign for his T line, and perform for his H&M collaboration.
Tammy Reese:
What are some memorable moments in your career so far?
Sharaya J:
I have many memorable moments, but some that stand out are creating the BANJI movement, being mentored by music icon Missy Elliott, Bet Awards All Female Cypher, and definitely "The Four".
Tammy Reese:
What have been some challenges along the way?
Sharaya J:
Being in the music business is tough especially for female artists. I have definitely had to fight for my right to be authentically myself. I've never been a follower so when you make decisions to walk a path that nobody is walking there's gonna be some obstacles, but I have always believed in myself and my ability to conquer.
Tammy Reese:
What else are you currently working on?
Sharaya J:
I am working on new music for sure. I am a creator so I'm always creating. I just wrapped an amazing project modeled after the classic film "Sister Act 2" and I am looking forward to 2021 where I will be starring in a new reality television show.
Tammy Reese:
What valuable lessons will you take from 2020 into the new year?
Sharaya J:
2020 has taught me a lot. I believe the most important lesson I've learned was to appreciate what you have while you have it because things can change in an instant.
Tammy Reese:
What do you want your legacy to look like?
Sharaya J:
Iconic . Bold . Inspired . Longevity . Substance. Creative, and of course BANJI.
Tammy Reese:
What advice would you have for anyone who wants to get into the entertainment industry?
Sharaya J:
Be Fearless & Resilient in the pursuit of your dreams. Never allow anything to deter you from accomplishing something that is in your heart. Never give up on yourself, keep pushing through until you reach your promise land.
Keep up-to-date with Sharaya J and her career journey by connecting on Instagram.
celebrities
Filmmaker/Actress/Writer/Journalist/Publicist
Award Winning Multimedia Creator
IG @TammyReeseMedia