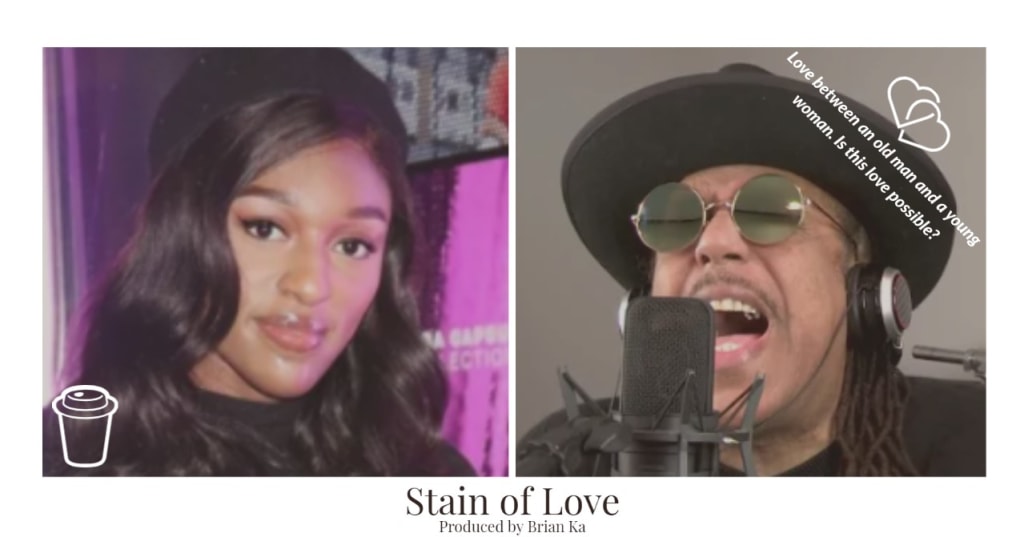 FOR IMMEDIATE RELEASE
Introducing "Stain of Love" - the latest track from Seta & Doremi
Los Angeles, CA - April 1, 2023 - Brian Ka, the up-and-coming producer, has released a new track that is taking the music world by storm. "Stain of Love" is a soulful, genuine and innocent track that sounds like a classic oldie, but with a modern production twist. This is the perfect track for music lovers who are craving the authenticity and soulful sounds of the past.
Brian Ka is a producer who has been making waves in the music industry with his soulful and authentic sound. He draws inspiration from the past, but his music is infused with a modern sensibility that makes it stand out from the crowd.
"Stain of Love" has been getting rave reviews from music critics and fans alike. Many are praising the track for its genuine and innocent approach to music. Brian Ka has managed to create a piece that sounds like it could have been released decades ago, while still incorporating a modern production quality that makes it feel fresh and relevant.
One of the most remarkable aspects of "Stain of Love" is that it contains no satanic influence or agenda. In a world where so many artists are pushing the envelope with their lyrics and messages, Brian Ka has created a track that is pure and innocent. It is a refreshing change of pace that has been welcomed with open arms by music lovers everywhere.
"Stain of Love" is a testament to Brian Ka's commitment to creating music that is both authentic and meaningful. He has poured his heart and soul into this track, and it shows in every note and lyric. The track is a beautiful tribute to the classic sounds of soul, R&B, and Motown, but it is also a celebration of the enduring power of love.
Listeners will be transported back in time with the track's lush instrumentation, tight harmonies, and soaring vocals. The lyrics are heartfelt and poignant, exploring the ups and downs of love with honesty and vulnerability. This is a track that will resonate with anyone who has ever been in love, and it will undoubtedly become a classic in its own right.
Brian Ka's music is rooted in his deep passion for the classic sounds of the past, but he is also a visionary producer who is constantly pushing the boundaries of what is possible in modern music. "Stain of Love" is a perfect example of his ability to blend the old and the new, creating something that is both timeless and timely.
The track has already been featured on several influential music blogs and has received airplay on radio stations across the country. Fans have been raving about the track on social media, calling it a "masterpiece" and "the best thing they've heard in years." With its soulful sound and heartfelt lyrics, "Stain of Love" is sure to be a hit with music fans of all ages.
Brian Ka's "Stain of Love" is a must-listen for anyone who craves genuine, innocent, and soulful music. It is a modern-day classic that will stand the test of time and continue to be celebrated for years to come. We can't wait to see what Brian Ka will come up with next.
"Stain of Love" is available now on all major streaming platforms, including Apple, Spotify and Soundcloud. So if you're craving genuine, innocent, and soulful music that takes you back to the golden age of music, then look no further than Brian Ka's latest track.
For more information, please contact Brian Ka's press team at [email protected].
Contact: Brian Ka Sound's Press Team
Email: [email protected]
Track: https://soundcloud.com/briankasound/seta-doremi-stain-of-love-official-audio
Website: https://briankasound.com
Reader insights
Be the first to share your insights about this piece.
Add your insights