Sensational R&B singer and songwriter Micah Willis drops a brand new R&B single titled "Forget"
Sensational R&B singer and songwriter Micah Willis drops a brand new R&B single titled "Forget"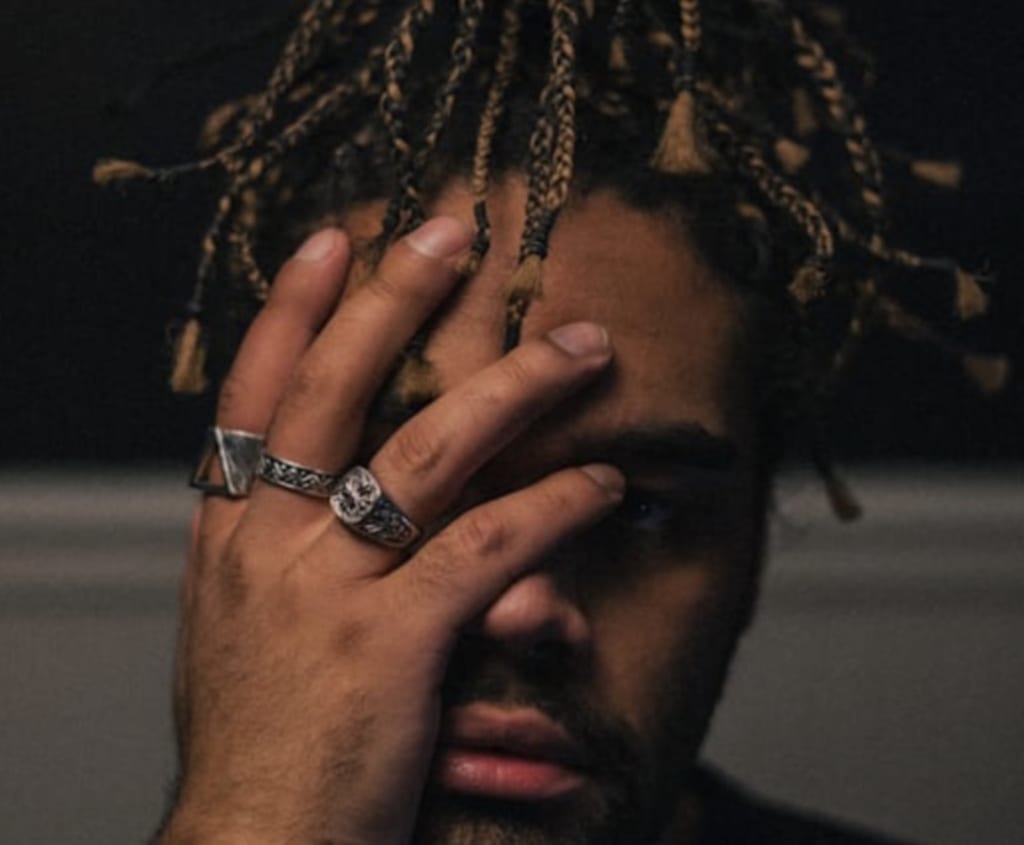 Sensational R&B singer and songwriter Micah Willis drops a brand new R&B single titled "Forget. "Forget" is a moderate tempo elevating R&B track with lyrics and theme leaning towards dance and "having a good time." "Forget" is a "feel-good" song somewhat written in response to the most recent world upsets and crises - especially the COVID-19 Pandemic of 2020. According to Micah Willis, "Forget," just as the song title suggests is about "forgetting all the terrible times we had in 2020." Micah believes it is time everyone goes out to have fun. Instrumentally, "Forget" is rooted in very solid R&B influences as it also taps some minor [but not insignificant] elements from genres like rap, trap, soul, and blues.
The tranquilizing, fluid, and subtle piano harmonies/melodies meddled with rudimentary but thumping R&B drum grooves, trap percussions, cinematic sound effects, 808s, and the sensuous vocals of Micah Willis create not just an elevating atmosphere but also quite a calming and reassuring one. Willis as a musician is known to always push musical and overall creative boundaries in his compositions and writing. With a voice as soothing as water, Willis passes for both an R&B story-teller and a therapeutic singer. Talking about therapy, "therapeutic" is another perfect word to describe the single "Forget." With naturally fluid and melismatic vocals, Willis manages to bring together influences from diverse and "not-exactly related" musical styles and genres to create a unique blend of a familiar genre like R&B - a special R&B blend typical of only Micah Willis.
"Forget" is available on all music streaming platforms. You can also follow Micah Willis on all social media platforms to keep up with his ever-dynamic lifestyle. Micah Willis has been playing music for as long as he can remember. His flawlessness and splendid musicianship stems from many years of dedicated practice. Born in Salt Lake City, Utah, Micah began by playing the harmonica with his dad, Kenny Neal, a professional blues musician.
His mother, Cindy Willis, recognized his passion for music at an early age and took him to various music programs around their state. She recalls that most of the toys he would play with had to do with music, whether it be a keyboard, cassette recorder, or a small drum. Micah states "without [his] mom, he would not be where he is today. She gave up so much of her own time to make sure [he] could peruse [his] passion." They would often attend the symphony and that is where Micah decided he wanted to play the violin.
At age 5, he started taking violin lessons and began learning music by ear. At just eight years old, Micah became part of a children's choir, which ultimately allowed him to experience performing in front of an actual audience. Shortly thereafter, Micah joined an after-school music program, where he played trumpet and sang, which led to performances at venues across the country, including Carnegie Hall. Micah also was very interested in acting, both on stage and in film. He started off going to local theatre workshops.
He then would do the school musical every year and eventually started landing rolls in commercials and movies. Now splitting his time between Salt Lake City and L.A., Micah has grown into a highly respected singer, songwriter, musician, and actor. Micah Willis has worked and played with musicians like Neon Trees, James Valentine (Maroon 5), Steve Smith (Journey), and Jeff Coffin (Dave Matthews Band). Also, he has won four Downbeat Magazine awards all before graduating high school. He's also appeared on the hit Disney TV show, Andi Mack. Influenced by everyone from Miguel and The Weeknd to Fleetwood Mac, Micah seamlessly blends elements of pop, funk, and hip-hop into his high-energy, crowd-pleasing performances.
song reviews
Jason James is an American journalist Andrew writer from Miami, Florida that specializes in covering the entertainment industry.