Seasons: Five songs from Justin Bieber's new album "Changes" that you should hear now.
(Featuring additional reporting by Page Mackinley)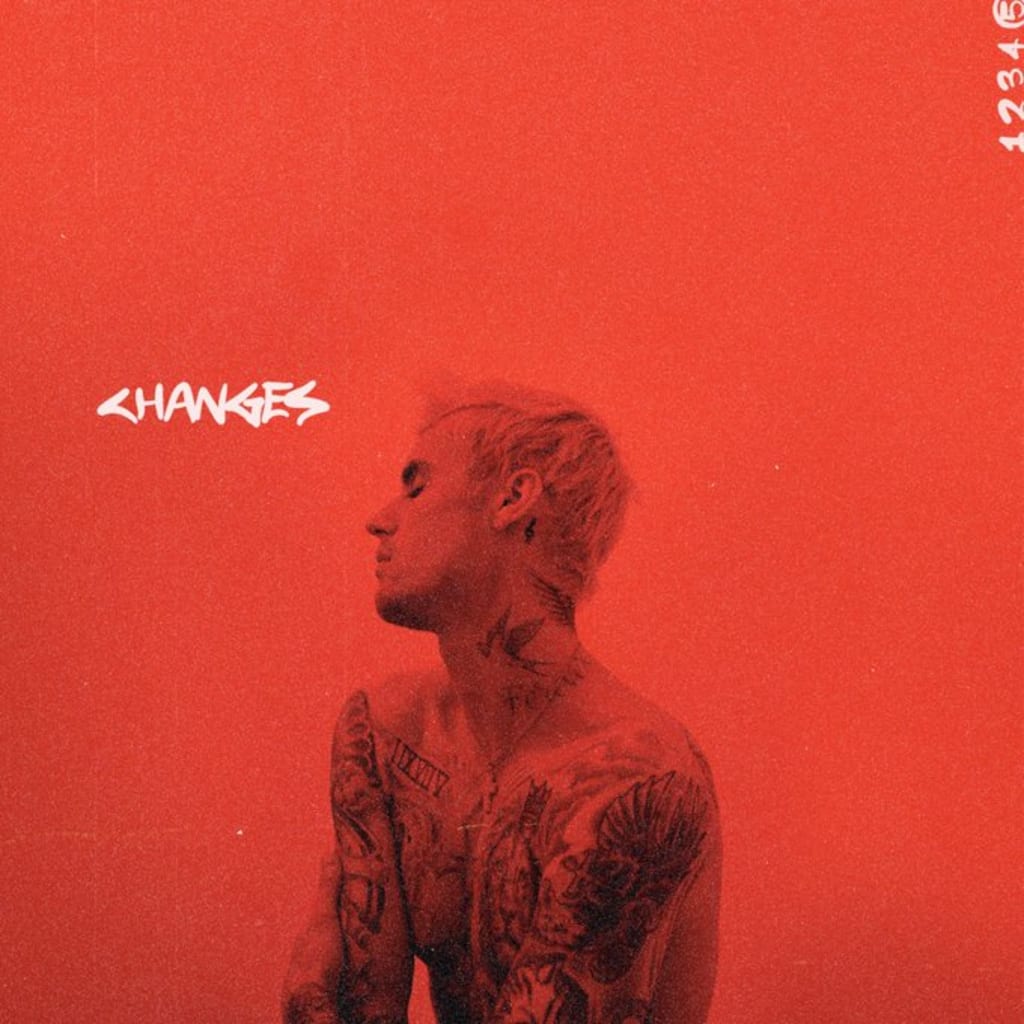 (Album cover courtesy of Def Jam & UMG Recordings.)
At just 25 years old, Canadian singer-songwriter Justin Drew Bieber has amassed an enormous public following much unlike anything the digital world has ever seen before, complete with high-profile collaborations and co-signs, record-breaking stretches at the top of the Billboard charts, a merchandise line that went rather quickly from collection of simple fan goodies to sophisticated (and viral) fashion statement and a multitude of other staggering achievements to boot. And at just 25 years old, he's had to rebuild and repair his personal relationship with and professional reputation amongst said public following, too. On numerous occasions.
After embarking on a sold-out North American arena tour in early 2016 to further promote his blockbuster 2015 release "Purpose", he proceeded with a well-received global leg later that same year that was originally set to carry on well into 2017 but unfortunately, the last remnants of that run would prove to be disastrous for both him and his loyal fanbase. What would transpire in the nearly three years since the day he canceled his remaining "Purpose World Tour" dates (and the nearly five years since the unveiling of his last offering) plays out more like a made-for-TV melodrama than the abnormally prolonged growing pains of a distressed mid-twenty-something.. but that's exactly what makes the relative hush of "Changes" all the more potent.
Free from the sugary sheen or effervescence of a "Sorry" or a "Beauty And A Beat", "Changes" instead chooses to put its full focus on Bieber's vocal abilities and budding maturity. Driven by lush and languid production courtesy of Jason Boyd (AKA Bieber's long-time friend and creative partner Poo Bear) as well as Boi-1da, Laxcity and The Messengers, the album shies away from syrupy sentimentality (2012's "Believe") or serving as a makeshift time-capsule of the star's slow descent into long-standing misery (à la 2013's "Journals") and alternatively forges into perhaps new territory for Bieber altogether: Calm. Stability. Coherence and (mental) clarity.
Diehard Pop radio devotees may not see or hear their tastes accurately reflected in almost any of the 17 tracks included on "Changes" and by the looks of it, that seems to be of the older (and comparatively wiser) Bieber's own making. Part anxiously awaited and created comeback, part candid ode to his newly-wedded wife Hailey Rhode Bieber and much smaller part exploration of his still lingering grief, "Changes" is well.. precisely just that. At just 25 years old, Justin Drew Bieber has amassed an enormous public following much unlike anything the digital world has ever seen before and at just 25 years old, he's finally starting to make peace with that.
-
This writer recommends:
"All Around Me" - A sequel of sorts to 2015's "Mark My Words", track 1 cuts right to the quick (and pensively so). A moving ballad and exceedingly idyllic opener.
"Second Emotion" ft. Travis Scott - Playful and club-ready, Bieber's third collaboration with the Hip-Hop heavyweight harkens back to the bravado of his teenage bad boy days but this time his stance comes with a full-grown twist.
"Habitual" - Tender, modest and dreamy, track 2 on "Changes" finds the singer swooning and crooning over the awe-inspiring ease that his beloved muse brings. Bieber's never sounded more tranquil or so in love.
"Forever" ft. Post Malone & Clever - Already a Bieber-fiend favorite, the (potential) single breezily asks the perennial question; Will you still be down?
"At Least For Now" - No stranger to emotional vulnerability, over the past 11 or so years, Justin has gone on to sing himself through countless moments of yearning, intimacy and apprehension.. but never quite from the perspective of being someone else's better half. Simply put; It's Bieber at his absolute best.
[This review marks the beginning of a two part series aiming to celebrate, encapsulate and dissect the launch of Justin Bieber's latest era and LP "Changes". Check back in March for the series conclusion.]