Seasoned & Emerging Artist from Around the Globe
Five for Your Spotify playlist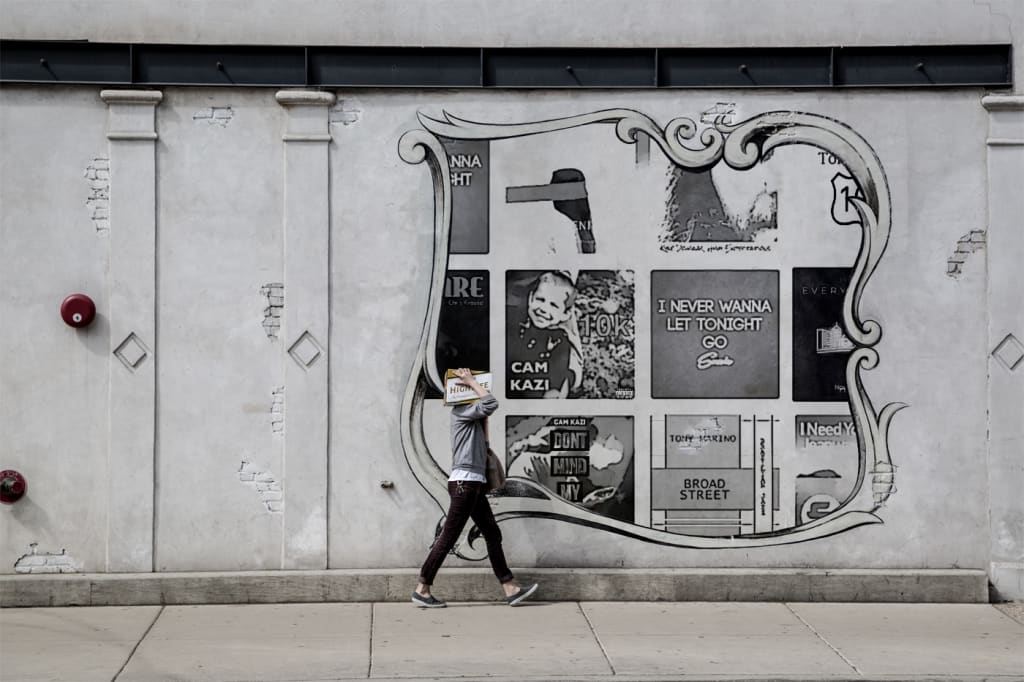 As music blogger & promoter, I come across numerous songs each and every day. Occasionally, when time allows, I like to share, at least, my top five selections worthy of any music listener's playlist. In this issue, I choose an unique five, representing different parts of our country, as well as different genres to please different listener's palettes.
Please take some time to read and listen to these talented, emerging, unsigned artist. I'm betting you'll find one or more (all five) appealing.
The Seasoned Artist:
- Dimitris Kapetanakis (Greece)
Genre: Pop
Dimitris Kapetanakis was born in Thessaloniki and has since relocated to London. He is a Greek pop singer, music producer and songwriter. He was passionate about singing and songwriting from a very young age. At 17, Kapetanakis, made his debut performing live in "BOOM", one of the Greece's biggest and most famous venues in his hometown. He continues to give sold out his performances in clubs and venues all over Greece and London. His name is most certainly recognized in Greece's music industry and his is being listened to throughout the world. Various albums and single CD's of different genres like pop, dance, rock, jazz etc., have been composed and produced by Kapetanakis, one of them certified gold in Greece. He featured Milcho Leviev, who was The Grammy award nominee, in one of his songs that he composed with Sokratis Papaioannou. This song called "O Klooun" (the clown) and this production was another mark able contribution by him. As a singer and a songwriter, his songs were released by Heaven Music, Warner Music, Spicy, Minos Emi and Nota Rec.
Dimitris Kapetanakis newest song and one of my favorites is now available on Spotify.
- Suzic (Ireland )
Genre: Edm/Pop
Suzanne Carroll, born in Dublin, Ireland is a songwriter/composer now based in Waterford, Ireland. After twenty five years in the business, music followers & colleagues know her as Suzic. She inherited her fondness for music from her grandfather, Samuel McNulty from Derry, who played the fiddle in a showband. Carrie Underwood, Freddie Mercury, Enya, George Michael, Michael Jackson, Hans Zimmer, James Horner And Adele are just a few names who have inspired her over the years and may explain her wide range of composing skills.
Early in Suzic' career, she recorded in Dick Keating's studio. Keating wrote the song 'Here Today Gone Tomorrow' which represented Ireland in the Eurovision in 1982. Eventually, Suzic migrated to Optophonic Recording Studio in Dublin, Ireland where she worked with producer Derek Cronin. Cronin is best known for working with Sinead O'Connor, Katherine Jenkins and Westlife, along with other artists.
Suzic also co-wrote with the songwriter Krysta Youngs. In addition, Suzic also worked with another popular producer named Chris Erhardt with whom she sang country/pop genre song, 'Another Lifetime' at his studio Songcat Recording Studios in America.
This talented and charitable musical artist also released a song for voiceless children, titled "Our Children's World". Suzic's expertise also allows her to compose high class instrumental music for film/tv.
Suzic's newest album is, also available on Spotify. Please take a moment to listen to this extremely talented musician.
- Never Stop Rodriguez (Germany)
Genre: Pop
Never Stop Rodriguez is a three-piece band based in German. It's been more than 25 years that they are playing and producing German Pop songs together. "Kreisverkehr" is the recent album released. One of my favorites is Fisch....
"The electric drums, soulful bass lines, funky guitar riffs, and atmospheric synthesizers along with the mesmerizing lyrics written by bandleader & Keyboarder Carlos Silva contribute greatly in making this band one of the most famous milestones. Carsten Borchers, the Guitarist of the trio, performs next to Joachim Ennen, a Bass player."
Their live performances are supported by exclusively produced music videos and animations brace their live concerts which reaches its peak of distinctive aura when combined with the illuminations. Planet Disco Club, Lauf weg, Ich Tanze etc. are the famous songs being released in recent years.
New but emerging Artist:
- Kyle Douglas (Texas)
Genre: Country/Gypsy Soul/Soul Country
The diligent musical artist and song writer, Kyle Douglas, is blessed with a mystical voice that inspires his listeners. As mentioned, he is a sensational new musical artist whose fierce will and obstinacy propelled him to greater triumphs. His natural flair kept him alive in the southeast Texas music scene since he started singing.
His lyrics and sound come from core of his soul. At his early stage of working he came up by playing drums with forthcoming Texas artist and bands such as The Lime Traders, Dysfunctional Hippies, Shayne Porter and the Shady Trees, The Jake Bush Band, The Mandi Powell Band etc. and it is here when he discerned about his own writing abilities. He brought these God-gifted talents out at local singer-songwriter shows and at song exchange shows around Houston.
Rock and roll was his greatest inspiration from his early age. Artists like Tom Petty, Bob Seger and Eric Clapton assisted him in working on his flaws. As being a Southern citizen, the Southern Rock, Blues and R&B reverberated within him. His hard work and passion about his work can be seen in his upcoming debut EP release. The first two of his singles have been released recently whereas his new single is about to release in March and full album will be released in April. (mySoundMusic.com will be sure to update you as they are released)
I must say, all of his work is certainly a reflection of his beautiful soul.
- Cam Kazi (Akron, Ohio)
Genre: Hip Hop/Smooth Hip Hop
Last but not least, I'm including this young talent on my list, although I wasn't able to uncover much about him. I will forewarn you, most of his music is Explicit however, in my 25+ years in the music business, I've heard much, much worse. His songs are fun and catchy.
What I do know is that Cam Kazi is a young artist with a bright future in the music world. Cam Kazi is a 23 year old artist out of Akron, Ohio. He is is a Songwriter, Recorder, Audio Engineer of his own music, which is impressive in itself.
His past projects include:
• Way of Life (2017)
• Blast Off (2018)
• Homemade Paradise (2019)
• Jettison (2019)
In closing, I hope you enjoyed my five Artist selections shared. Please support these talented musicians by following them on Spotify.