Screw You, Fresh Start, I'm Eating Partridge.
Finding wellness in stolen moments.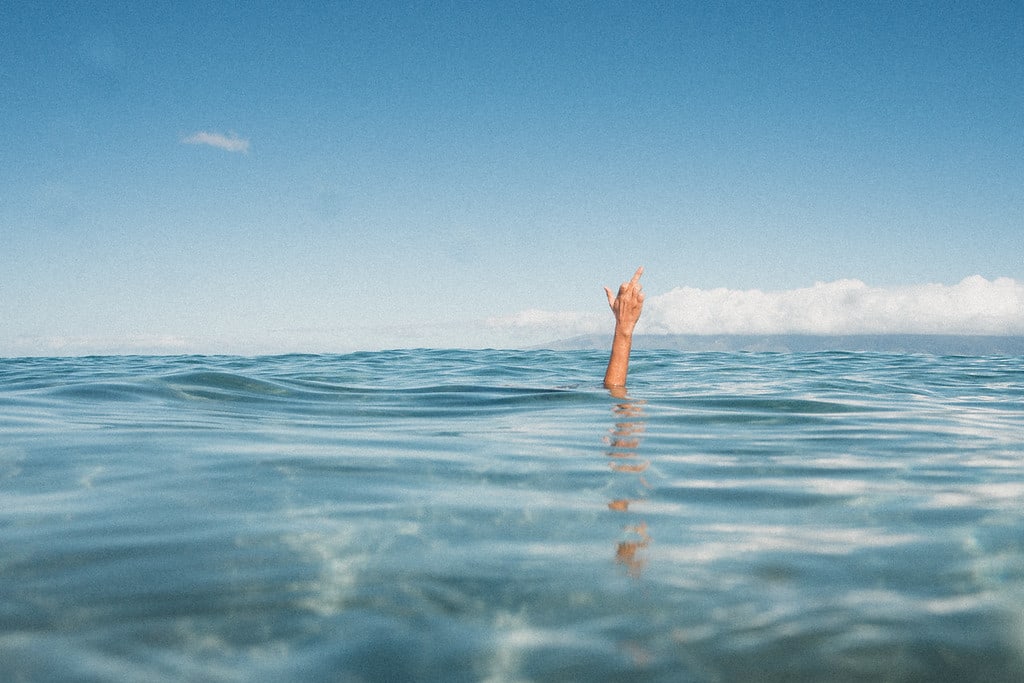 "F OFF" by Kristy Taylor of Lahaina Lifestyle
There is a wildly consoling air when one joins the collective affirming the wellness of their souls. And it is my soul that, surely, is well. Despite all the wrecking it has endured, despite its sores worn to open flesh from grief, despite the graves it's managed to pull itself away from, my soul rests with resiliency.
Our family planned to be out of town for Christmas this past month, we typically like to invite a family, who wouldn't otherwise be able to visit Hawaii, to come stay in our home while we travel. It's a simple generosity rewarding those fuzzy-feels, offering such a thing, unsuspectingly. This family hit hard times in 2020 and it was a no-brainer, they had miles gifted to them, tickets booked, Covid tests arranged, and were here within three days. Stoked.
"Hawaii never loses its appeal"
Landing in Hawaii never loses its appeal, the constant breeze atop warm Pacific waters, shady palms lining white beaches, and variegated greens blanketing dormant volcanic ranges steeping into crystal blues. Arriving home, we pull into our driveway, open the door and are welcomed by the smell of us. You know the smell your particular home has infused into the walls and linens, a distinct aroma you'd never notice day in day out, but a long hiatus will deliver the familiar scent distinctly. The smell of us, joined by fragrant tropical flowers and freshly roasted coffee beans our guests had left us. The usual warm greeting of Home Sweet Home, ahh.
Along the tour, checking on our plant babies, the kids reuniting with their Lego creations and awaiting dolls, our yard still ridden with weeds, our kitchen and pantry as sparse as we'd left it, our own bed beckoning us, our comfy couch absorbing the afternoon sun. And then I see it. Ornamented atop our living room's dresser there lies the sickest, shiniest, and most glorious record player (reader hears choir belting their praise note). Accompanying our new hobby is pair of speakers, assuredly our neighbors will loath, and a stack of thrifted records from our small town's dusty old basement of pre-loved vinyls.
"Something you never knew you needed"
Now believe me when I tell you a good record player set-up is something you never knew you needed. Those square art motifs staring back at you, airbrushed faces and quaffed hair-dos of yesterday, iconic names in blaring shades of neon—cover art too good to be stuffed onto shelves. The methodology required to read the mood and pick accordingly the day's soundtrack brings a favored nostalgia music streaming just cannot provide. I assure you I am obsessed and will happily throw away hard earned dollars to collect all the artists in my growing record wish list.
This is something fresh I can get behind. A wellness accompanied by a smooth glass of red desperate to be splashed on the clothes of slow-dancing mates. Joni serenading us to a dinner spread under a canopy of blankets strewn across the living room. The trickle of rain and steeped tea affirming my choice of Mayer to send us into our next novel. Sweaty bodies, worn and covered in filth from the yard's labor, smiling contently for attacking the mess with the vigor of Nirvana. My son's obsession with waking me before the sun with some "it takes two to make a thing go right." Baking to Sade in dark hours of the night, gooey decadent goods fed to devouring mouths straight from the still-warm-pan. Introducing our children to the rap giants of the 90's, letting our laughter charge our lazy afternoon into a dance-off. Smooth jazz complementing our after-the-kids-are-in-bed foot rubs, falling in love over casual conversation. Pretend cooking shows set to Alanis, Loggins helping us through laundry, Whitney stealing the after dinner clean-up tasks with her lure to dance with somebody.
Sure, we can all set obscenely high standards for ourselves, pin pictures of hoped-for bodies, throw money at new routines that promise the world in thirty days, refrain from those burgers that feel like heaven on your lips, set reminders to shame us in those defenseless hours, frantically apply those newfound lotions to deepening facial lines, decoupage vision-boards that'll likely never be attained, curse our days wasted on screens, and lash ourselves when 2021's goals are remorsefully added to 22's list.
"Consider the cost on our soul"
Have we paused yet to consider the cost on our soul when we strap ourselves to the rigorous torture of self-derivatization and look upon our bodies with dagger-eyes of disgust? What, really, is all this increased (perceived) control offering us? Perhaps after such a shit year we could all afford to be kind to our fragile selves, give allowance to our much-needed recovery, and breathe in all the festivity longing to be had. For generations, brothers and sisters have lamented deep sorrows, partaking as one: deaths, wars, famine, disease, poverty. Proclaiming wellness became their melody, their fighter anthem, they had earned the right to praise their resiliency. Claiming their grievances, embracing how it had undeniably shaped them (and their waistline), savoring the moments when they were finally able to respond, and celebrating the gift of finding joy amidst adversity.
"It can be well with our souls, folks.
The newly adorned dimples jiggling around our thighs, and our shrinking bank accounts, and our small un-pinteresting homes, and our diet rotation of beans, rice, and noodles, and our unbridled knack for 1am brownies, and our shared affixation with the "next episode" button; we cannot allow these to withhold the kindness our souls are begging for. Pity shouldn't narrate our many, stolen, and savored moments. For it is the collection of our kindnesses that will conspire to make us well.
So, may our fresh start commitment no longer be deep-seated in shame, guilt, and anxieties. May we reject the gimmick of new year, new you, and instead embrace new day, fragile celebrated you. May we be well to treat ourselves to this practice of presence—being present to our every moment. Determining now, to be all there, wherever there happens to be, and to applaud the occasions that cannot be revoked or replaced, to immerse ourselves under the ocean of opportunity, leaving the scent of us in the fabric of time wasted well. As the late feminine mystic, St. Teresa of Avila retorts,
"when I pray, I pray; and when I eat partridge, I eat partridge!"
So, eat the damn partridge and buy yourself a record player, because Fleetwood is better on vinyl.
---
Cover art featured (below) is used with permission by photographer Kristy Taylor of Lahaina Lifestyle.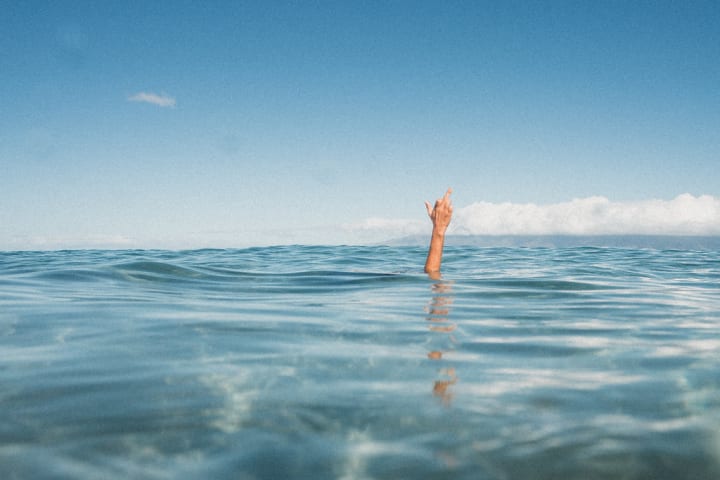 About the Creator
writer, wife, mother, friend.
love saved me. born-again misfit, offering words that gather, inciting hope.
spiritual, parenting, marriage, friendship, deconstruction, relearning
Reader insights
Be the first to share your insights about this piece.
Add your insights