"Say Yeah", the new release by Isabella Armina
Isabella Armina is a social influencer, model, comedian, actress and independent music artist.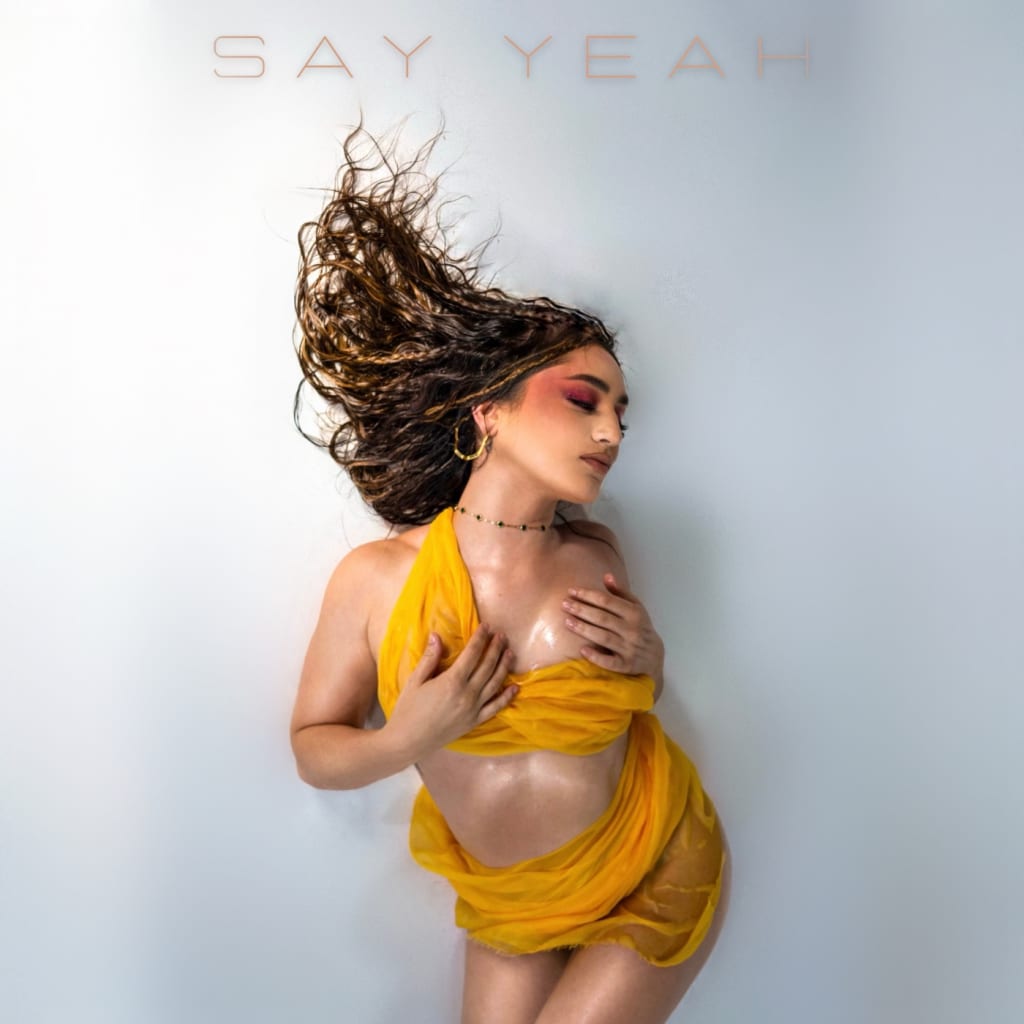 What made you decide to pursue a career in entertainment?
I have always known that I wanted to be, and honestly was, an artist since I was a child. I became enamored with and experimented with film, acting, music and then it just grew into more avenues of entertainment as I developed and I started doing comedy, skits, content and everything else.
Has your musical journey had a deliberate direction, or did it simply evolve in whatever direction it found?
I feel the direction my music has taken this far is a collective projection of the kind of music I've absorbed over my life and that's always been an eclectic and versatile style range and approach.
I think it accurately reflects who I am as an artist and spirit so I may have an upbeat and dance song like Say Yeah, for example which highlights a feminine tone but I may turn around and feel like doing a hard hip hop beat and express a completely different side of me, like I did on my single Canceled.
Do you have a preferred or chosen music genre?
I don't have one chosen genre as a favorite but I'd say I lean a lot towards r&b, soul, hip-hop, afrobeats, pop, alternative or any thing that feels dreamy in essence.
Tell us about your new song "Say Yeah".
"Say Yeah" was something I sat with for a while. When I heard the beat, it instantly gave me that infectious feeling that we want out of a dance record. The potential of the sound was easily provoking melodies in my head and I could envision the type of scene you would play the song in even before the words came. To me that would be something like a beach party or a warm summer night outside with a drink in your cup as you let the night be spontaneous.
I called it "Say Yeah" because it's a feeling where you don't want to say no to any vibe or person that brings you the care free "you only live once" feeling. It's written from the perspective of my alter ego's fantasy that is not afraid to actually make the first move on a guy she sees and wants because she wants him to give in and let go for the night and be bold and full of life as she is .
The record is ultimately about letting go control and letting yourself enjoy life for what or who it brings spontaneously. It's for the hard working daydreamers who know how to let loose.
Do you have any other plans relating to this release? A video?
I have planned one and been hoping I'm able to release a video for Say Yeah this record soon!
Do you record and release or do you plan each release? Any plans for an EP or album?
I'm working on gathering my favorite.
I've been working on gathering the tracks that I feel make for a great debut EP as I get closer to it with every record I finish that's unreleased, but I do try to plan the releases as much as I can. I sometimes overthink when I plan things so I've experimented before with just dropping impulsively but I do aim to plan the releases in advance!
What do you value more, creativity, or perfect execution?
I value creativity more although perfectionism gets the best of me a lot and tends to slow me down sometimes , but I understand the passion comes with the attention to detail and feels satisfying to achieve what we idealize as a "perfect execution" of our expression. I believe innovative creativity itself sometimes happens in the imperfect moments of the process and that can be more effective and impactful than clean cut perfectionism in the execution sometimes.
What is the best song you ever released and why?
To me this song, Say Yeah and Believe are my best released singles that are not features. And I would say it's because of the fun and pure freedom I felt behind the process of "Say Yeah", and because of how natural it felt to almost freestyle most of the believe record for me, I was proud of myself for how it turned out and felt like it was a natural part of my element while I was discovering and experimenting with my sound.
What song do fans seem to favor?
Canceled then Believe what I hear the most feedback from. I definitely understand and agree with the hype although I have unreleased tracks that are my real favorites at the moment.
Do you, or would you like to, perform live?
I do perform live and want to more often now that people are back outside! My first musical performance of my songs happened a few weeks ago at my friends showcase event. It felt more vulnerable than from when I act or perform stand up so I was more nervous then I'm used to but I was proud of how I carried it and fell so happy to come closer to where I want to be because of that experience. I also learned a lot about where I am as a performer and what I could focus on to improve!
Which of your songs is, or do you think would be, fun to perform live?
"Say Yeah" is fun to perform because it's a party song, there is room to ad- lib and hype up the crowd in a performance the pockets of the beat. You can dance with the audience , and make everybody connect. I love music like that, it sounds cliché but that's why I love dance genre because it gets everyone tempted to let loose.
What skills have you learned that help you in your singing career?
Some skills I've learned through my journey have been a lot of technical stuff like learning what my range is vocally and what I can and can't withstand with my breath.
If one artist were to perform at your party, who would get the call?
If I could have any artist perform at my party, it would be between ASAP Rocky and Rihanna… so I'm gonna say their child (fingers crossed).
Share a crazy experience or a magical moment that has happened during your career.
I was in the studio with my little brother who is on one of my unreleased tracks and it's like having him there was good luck or something because I hit and held a certain note that just sounded like my best take of singing ever.
Then the same thing happened when I discovered the vibrato in my voice that overlaying vocals on Say Yeah. It was like he subconsciously helped me break out of my mental shell (it was a long process for me to learn how to shut voices out and stop overthinking ) so to just sing from the gut and heart unlocked something I didn't know I could do , and when I peeked my head out I saw him dancing as in celebration that I did that…it felt like magic because it really did come from the soul so it was a moment in the studio I'll never forget.
Are there any musicians who inspire you? What qualities do you admire about them?
So many musicians inspire me it ranges but out of the contemporary artists of our time I'd say Kanye West. The way he's expanded the lens to our perception of artists and music itself has always inspired me to think bigger, and go farther . I also love how much he's impacted the way listeners get exposed to more classical sounds and the way it celebrates relevance of timeless music . It makes me reminisce of other influential favorites like Sade, Otis Redding , Sting , Cher. I love artists who put you in a new world.
What is your favorite/best outlet to connect with your followers Instagram, Spotify, FB, Twitter, iTunes? How would you want them to follow?
My favorite and most used platform is Instagram but I enjoy all platforms to connect with my fans . I appreciate follows on SoundCloud as a more free platform but they can find me on all platforms as @IsabellaArmina on Twitter, Facebook, Spotify, and iTunes.
Are you currently working on any projects we should look out for?
I have a few tracks that are almost ready for release . One is a rap record I want to drop for spooky season in the fall and the other is a dance /house style song that I feel should drop during cuffing season in the beginning of winter ! I can't wait for those!
Reader insights
Be the first to share your insights about this piece.
Add your insights