Sabbmuzik
a Shreveport, LA artist here on a mission to grab your attention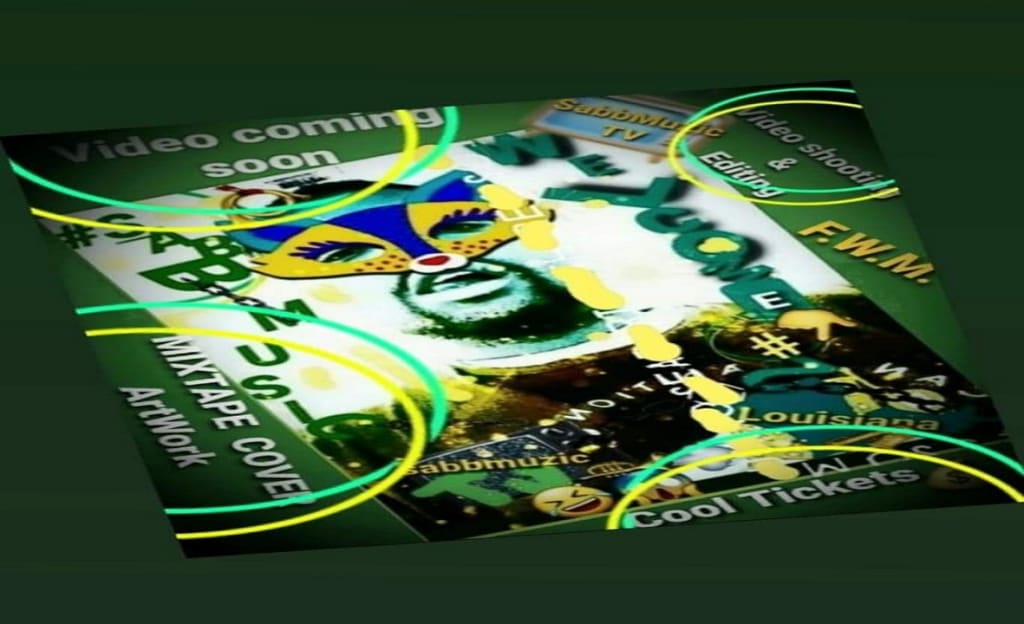 Sabbmuzik is getting ready to release a new single called Vampire.
To date Sabbmuzik has released the following:
Album - Pain In My Eyes (2020)
Factss [Explicit] 1:12 / Dirty Work [Explicit] 3:15 / Mobbing [Explicit] 3:05 / Cooling [Explicit] 4:35 / Take Off [Explicit] 3:10 / Internet Beef [Explicit] 2:51 / On Me [Explicit] 2:58 / The Half [Explicit] 3:25 / Show Me Yo Love [Explicit] 3:06 / Somebody [Explicit] 3:11 / Try My Luck [Explicit] 3:11 / Game Time [Explicit]
Singles:
Run Down, SabbMuzic Apply'n Pressure, Welcome to Louisiana, Let Me Live My Life, Stoopid Like Dem Hoes
Sabbmuzik shared a little about himself through a Question and Answer session with mySoundMusic:
Is Sabbmuzik a solo act, a group, a project?
A project
What first got you into music?
Music my meditation
How would you describe the music that you typically create?
Sabbmuzic
What is your creative process like?
Hustle finesse crazy
Is there a hidden meaning in any of your music?
No
What is the best song you ever released and why?
Stoopid Like Dem Hoes it introduce me to most ppl were from as an artist
Sabbo " Stoopid Like Dem Hoes" Music in this video Song : Make That Azz Drop (feat. Brandoshis) Artist : Kid Swagga Album : No Name Licensed to YouTube by CD Baby; BMI - Broadcast Music Inc.
What is your favorite song(s) to perform? Or, if not performing, what song do fans seem to favor?
Let Me Live My Life
Do you plan your music releases, or do you just finish a song and release it?
It depends on how my numbers been doing
Have you ever dealt with performance anxiety?
No
What is your favorite part about this line of work? Your least favorite? Why?
It's what I do best and the hate that it attract
Tell about a magical moment or positive experience that has happened during your music career.
Haven't really had I hope this be the 1st 1
What music do you listen to 'for fun'?
All Louisiana artist
Who inspires you musically?
All Louisiana artist
If one artist were to perform at your party, who would get the call?
Lil Wayne
What advice would you have for someone wanting to follow in your footsteps?
learn from my mistakes and nobody gone put forward effort till you do it and if they do dont get comfortable stay on it
How do you feel the Internet has impacted sharing your music?
Great
What is your favorite/best outlet to connect with your followers Instagram, Spotify, FB, Twitter, iTunes? How would you want them to follow?
FB but the should follow me on Instagram - @sabbmuzic_sabbo
What is one message you would give to your followers?
Tune in and zoom in
What does the future hold for you?
Pluto
Did I forget to ask something? Something you would like to say, that I did not address.
no, I hope you love me like I love you and y'all start typing in ""Sabbmuzic"" for the music on your Instagram stories
___________________________________________________
watch for more artist featured by mySoundMusic:
ShaDuke is a songwriter and recording artist who is the founder and CEO of The Intelligence Agency of Entertainment (T.I.A. Entertainment).
ShaDuke is currently finalizing upcoming projects and looking forward to releasing new music. She is open to new opportunities, collaborations, and interested in working with more producers.
____________________________________________________
Singer songwriter, Amanda Hicks, from the Uk. She has been writing all of her life but this is her first album release which started 20 years ago. Hicks' songs are like letters to the people that she has written them about. Now that Hicks' has released Take Your Time she is already onto her next music project which is going to be very different from this one.00000