S.A. 3ssay is Making His Voice Heard
S.A aka 3ssay has been taking a shot at his music since the age of 15. From the start, he would basically record his emotions brought about by poor psychological well-being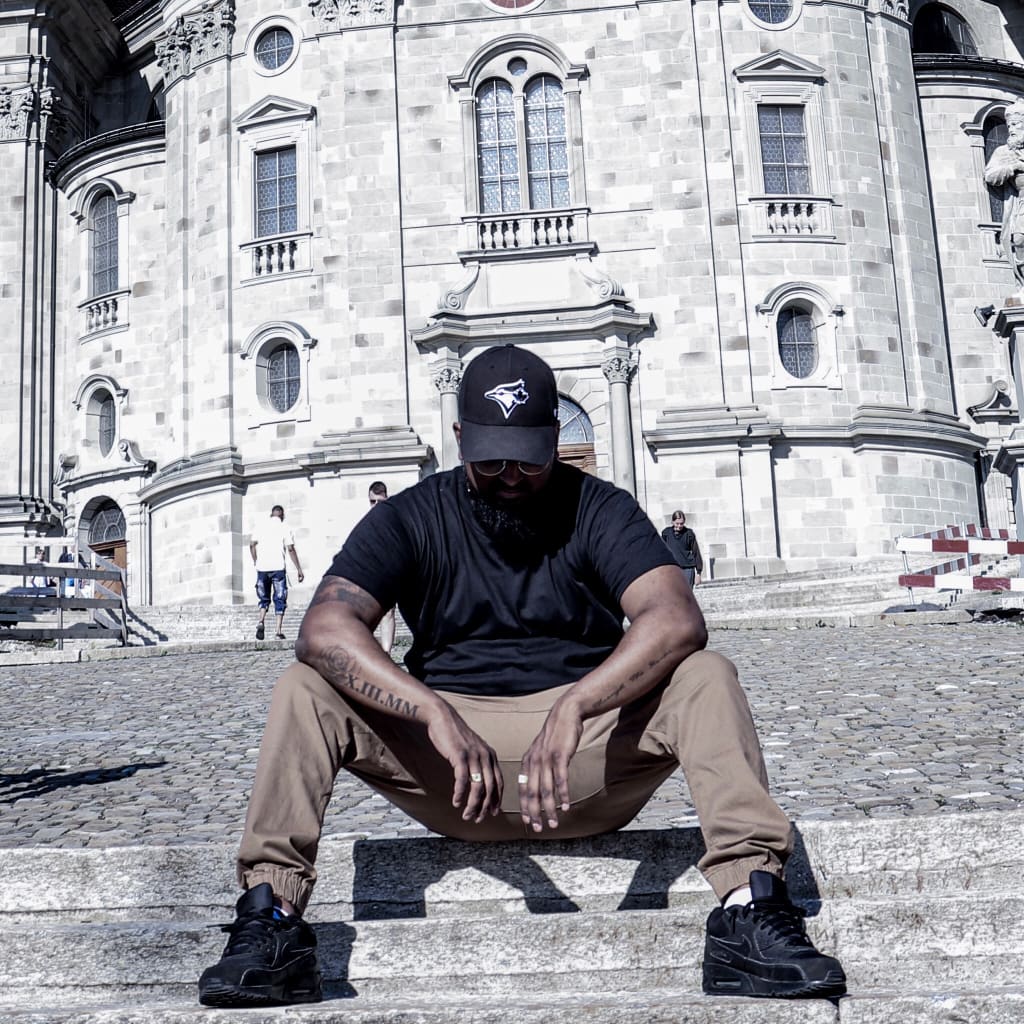 SA aka 3SSAY
At that point he began verse composing which drove him towards songwriting. Already, songwriting was a path for S.A to communicate his emotions however now music has become his energy.
At first, his music was of rap kind however now his music is the dissemination of various classifications, for example, rap, contemporary trap, and r&b music. S.A is having any kind of effect in the lives of individuals through his music. He is likewise filling in as a social laborer to help in danger youth divert their feelings in a solid manner. Youth , as a rule, stifle their feelings which prompts poor emotional wellness
We had the delight of talking "SA aka 3ssay " and this is the what he said to state:

Hey 3ssay & welcome to the Vocal Media ;
What Challenges Had You faced in Your early Teenage ?
S.A aka 3ssay is what I go by. I'm here to talk a little about my story and how music saved me in the hope that it may help those who have and is continuing to struggle with what I once have struggled with. Growing up in a single-parent home wasn't the easiest. Especially being Tamil, a visible minority. Coming to a country where we had to grow juggling between two cultures is where the real struggle started. Trying to grow through the discrimination and the conflict of fitting in was a great obstacle. This including many obstacles that I've come face to face with led me to poor mental health. The whole topic around mental health was inexistent in my culture. Not knowing many of us from Tamil culture were struggling with poor mental health. Coming from such a strong community such topic was always brushed off with "things will be better", or "staying physically healthy will make you feel better" for that matter.
Did Your Emotions Ever Led To Anger ? & What Cause You Writing Down,?
As a young kid, I didn't realize the toll my traumas took on me until later on in my teenage years, 15 to be precise. As a teenager, many of my emotions often led to anger. Anger I was often losing control of no matter what I tried. Going back to my high-school years I vaguely remember my principle recommending me to attend anger management classes that were offered at my school however, it was optional as it ran during lunch hours. So I remember one day just walking by the anger management class and heard the instructor say "I understand sometimes when you're so angry you don't want to talk to anyone about it but expressing yourself isn't just about telling someone else but reminding yourself what is making you angry and how that affects you. Another way to do that is by writing down how you feel on a piece of paper, reading over it, and then crumpling it and throwing it away". At that time, I found it funny, I mean what is the point of actually writing something down just to crumple it and throw it away? But then I asked myself why not? It has always been hard for me to speak about how I felt but what harm can be caused by writing down how I feel for myself, so I did. Then I threw it away, and as odd as it sounds I felt this feeling of ease. I continued to do it more often and enjoyed doing so.
How Did You Realize That You Can Write A Song ? & How Did You Write Your First Song ?
During one of my classes in school, we were learning about poetry. I've always enjoyed reading poetry, there were so many pieces I've read that I felt I could connect with. The Connection was one of my biggest struggles growing up due to my poor mental health, yet I've always found some sort of connection with poetry pieces I'd read. Hence, the poetry part of my class was something that truly intrigued me. One of our assignments was to learn poetry writing and to write our own pieces. So I did, I expressed myself in words then transformed them into the poetry writing format we learned.
Never did I think that I would be that person who can write poetry. I guess it came easy as I had so many stories to tell and many traumas to reveal. What better way than poetry? So I continued writing poetry even after that class ended. I kept writing my thoughts in a way of poetry. Sure enough, I got better over time so let me share a piece I wrote during one of my hard times .
He Smiled As He Screamed Out Loud

He smiled as he screamed out loud

Like the sunshine hidden in the cloud

He was lost of words, his eyes now dry

Lost of feel no matter how hard he'd try

But he'd send streaks of light to everyone else

He helped everyone smile, all but himself

Damaged in thoughts Couldn't tell what he felt

Consumed by the dark and screaming for help

Living on edge, lost, but you could never tell

Whether he's broken, or consumed within hell

Fought many wars And still felt no honor

But he was still the shadow that wandered

Tracing every step until he'd hit the very night

Constant war with his mind, losing every fight
This is just one of the many small pieces I've written during times of distress. Writing poetry eventually turned into writing music. Then I started exploring how to create music. When I'd get on the mic and express what I feel it was extremely therapeutic. It was as if I was speaking to someone about how I was feeling. Yet didn't have to worry about a stranger knowing how I was feeling. The more I got comfortable expressing myself in my music, the easier it got to express myself to someone. During dark times you often start feeling alone and disconnected from the world which leads to many other negative thoughts. In these times music was my getaway and to this day when in distress, music is what I resort to. This is why I say music saved me.
What would be your advice for struggling youth deal to with their emotions ?
Anyone who is dealing with suppressed emotions finds your outlet. Whether it may be music, dancing, many other arts, or any passions you may have that you enjoy doing. I hope this helps many of you. Expressing your emotions through music helps upcoming artists to grow and find a way to channel their emotions...
About the Creator
"You don't start out writing good stuff. You start out writing crap and thinking it's good stuff, and then gradually you get better at it.
That's why I say one of the most valuable traits is persistence."
Reader insights
Be the first to share your insights about this piece.
Add your insights