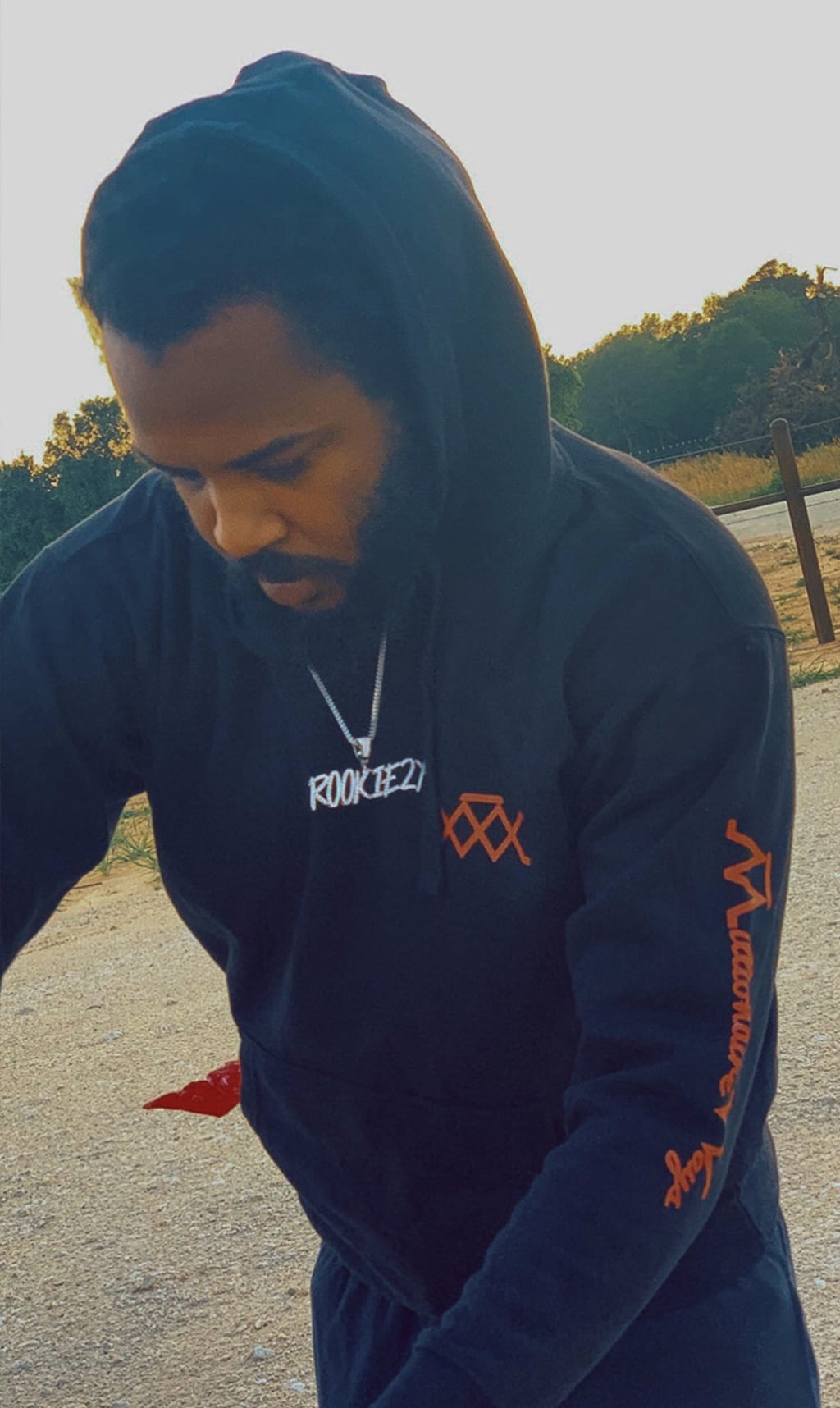 Meet Rising Louisiana hip-hop artist, Rookie2x. Born in Germany, but raised in the small town of Leesville, La. He grew up watching his older brother rap into a microphone hanging from a ceiling fan blade. Mailing cassette tapes to various labels. Fast forwarding years later, he starts his musical career formerly known as, CEO Rookie. He started the rap group, B.O.$. The group consisted of 6 artists by the time he ended it. Luci, a former member and brother of loyalty, is the only one from group still here. Unlike before, Rookie2x no longer desire money. He started a new goal, and that's for his story to be heard. December 3rd, of 2019 marked the day of his new brand. Purchased a brand new studio, but made no music. He first networked to meet people with industry knowledge. He then started building his brand, Rookie2x, with non stop Press Release. Reaching out to several artist on Instagram, Damar Jackson, former T.I.G Records, artist responded. First song recorded was on Christmas and it features Damar. He then completed his full seven track album on January 26, 2020 titled, "Calm Before Tha Storm." Featuring Damar Jackson, Lil'Luci, and many more. The album is set to release, August 7, 2020. His debut album single, "Intro", off the album was released April 18th. With the budget of $1,675 being taken from an online scam. Ordering almost $1.7k worth of song marketing from an individual on Instagram, impersonating the well known, WillStylz. Working paycheck to paycheck to get some traction, the official, WillStylz, connected with the artist. Mr. Will managed to get Rookie2x in front of several label A&Rs, such as KingLyte (DefJam), Bobby (Empire), and many more. MrTooOfficial with Quality Control Music, and Rookie2x connected the following day. Going live on Instagram viewing future releases and giving great advice. It is planned for them to meet when he goes to Atlanta. Rookie2x speaks highly of his artist management, Anthony, CEO, of Trillest Entertainment.
The artist states, "I wouldn't be where I am today, without the guidance and support Anthony has givin. He's more than my manager, he's family. That says a lot, being Ive got count more fingers on my hands, than who I call my family." Rookie2x is ready to take over the industry by storm. The rapper puts his heart into every lyric and bar he spits, using his music to convey inspirational messages of hope, while reflecting on his journey of life.
The rappers manager believes his artist has the potential to be the next big star, stating, "While the rapper is undeniably very talented, his work ethic and consistency is like that over no other, which is essential for success in the music industry."
Rookie2x's music is deeper than and unlike any of the music you hear on the radio today. It's real life being rapped over hard hitting instrumentals that the world can relate to and find hope in. The rapper is making moves, and fast. I also believe Rookie2x posses the correct mindset and drive, to enter the music industry. Consistency is the key to success and Rookie2x posses that key. We'll be watching and waiting, as it's said he has yet another feature and visuals with current, T.I.G Records artist, Posa. As for now, the next release from Rookie2x is titled, "Perfect N....." , with visuals to compliment the track. We advise all to join us in following him, so when his day come you'll feel better about being there at the beginning. He's accelerating at a fast pace, with no intentions nor signs of slowing down.
rap
About the author
Jason James is an American journalist Andrew writer from Miami, Florida that specializes in covering the entertainment industry.
Reader insights
Be the first to share your insights about this piece.
Add your insights