RnB singer-songwriter, show-​stopping performer - Sofia Evangelina
Sofia Evangelina is a Vancouver-based multi-award-winning, teen R&B/Pop singer-songwriter, known for her powerhouse vocals with a five-octave range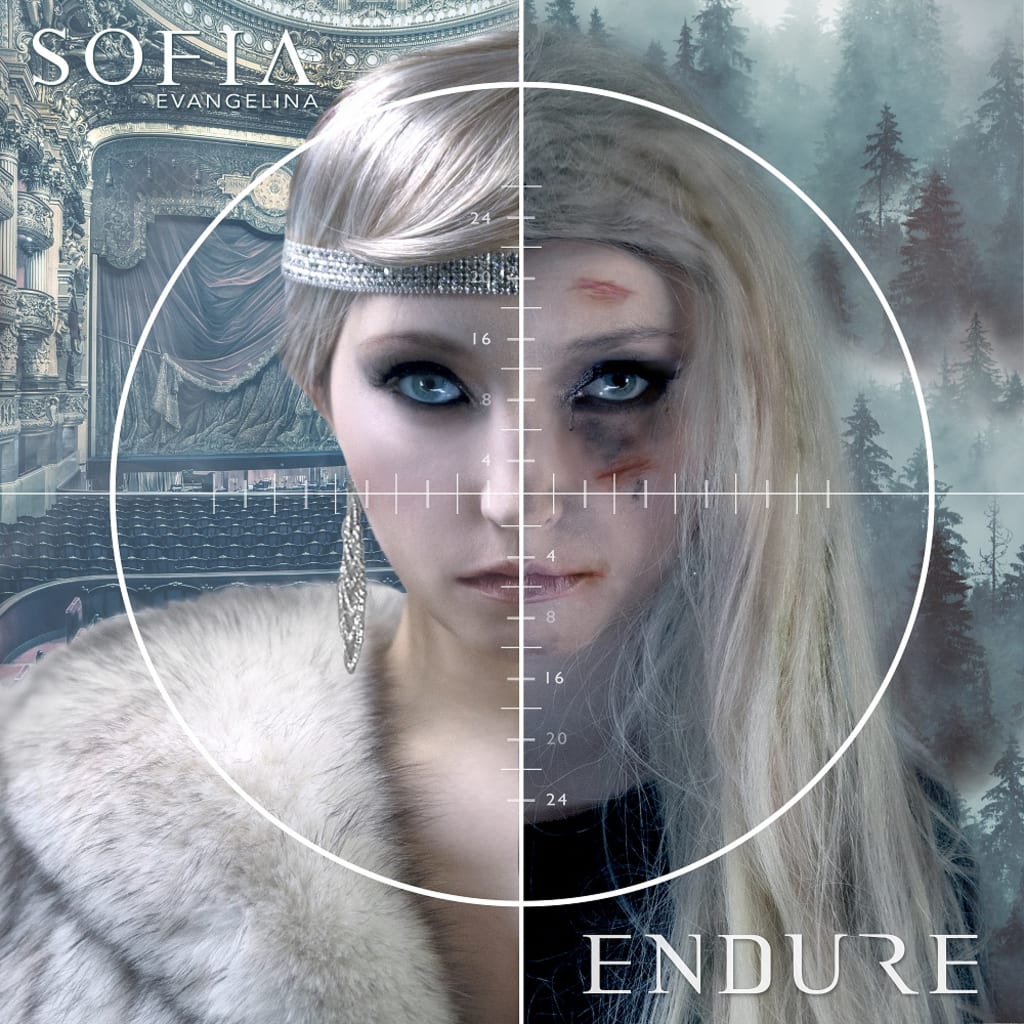 Endure is not just a song, it's a mentality, and more so, a declaration of survival. The song's lyrics feature many of artist's personal stories morphed into picturesque metaphors, so vivid that you could almost create mini-film scenes from each. 'Endure' is not about feeling the victory to overcome evil, not yet. At the moment of facing the evil, you are deciding whether you are going to cave and give in to the hell or if you will put up a fight cause you know that you were made for more. This is that fight song dedicated to the testament of the human spirit and that lust of strength we muster to endure through the treacherous moment that encaves us.

Produced by Roy Hamilton III (Michael Jackson, Britney Spears, Monica, Joe... )
mysoundMusic presents 21 Q&A with Sofia Evangelina ...
What is your chosen genre?
R&B/Pop
Do you have a musical background?
I have a pretty artistic family, and I was born an entertainer for sure, but I was also very athletic and thus became a pro athlete as a kid as well. Because of my unusual and very busy lifestyle, I was not a musical prodigy playing piano at age 3 with closed eyes per se, instead, I was competing and winning my first ski races at that age.
How long have you been creating music?
I write child form songs and poetry when I was a little girl with my own type of scriptures to guide me, but my first real experience putting together original music in the studio was at age 14.
Do you write your own music, or do you collaborate?
Both! I write some songs and others I co-write with amazing co-creators. Love the co-creation process.
Tell us about your sound and what sets you apart?
I'm an old soul but with a futuristic mind and an urban spirit. I have a five octaves range, and I use my vocals to tell a story I draw much of my vocal inspiration from previous musical greats and the sounds from their era, but also find a way to make it my own adding a "Sofia" spin on it. Production and sound-wise, I love experimenting and merging borders between classic and fresh, old and new, and finding a way to discover new feelings and vibes through that process, granting me a unique soundtrack to embed a lyrical, sonic, and vocal story into.
You recently released your single 'Endure'. Can you tell us a little about this song?
Endure is testimony to the human spirit, a record about facing life's most terrifying and difficult circumstances, yet making the decision to not give in and finding the will to survive, to persevere, to ENDURE.
Is there a hidden meaning in any of your songs?
Not usually hidden. But metaphors, allegories and symbols are part of the literary and visual art and help to tell the story in more relatable compelling way.
I have 5 singles coming soon following 'Endure' and each one has a unique story, perspective, and emotion. However, one common thesis between most of my records that connects them all is a tone of empowerment.
What is the best song you ever released and why?
Ah, the best is about to come, they are ready to go and I can hardly wait. But, at the moment, from what is released so far, I must say 'Endure'. 'Endure' served as much more than a single release for me, to me, it served as the beginning of a new era and the establishment of my sonic brand, and it truly set the bar for all forthcoming creative work to follow.
What song do fans seem to favor?
Thus far, I'd say 'Endure' - people have a strong emotional reaction, chills, it affects almost everyone, but also 'Smile' because it's lighthearted, warm, and a feel-good kind of record.
Are you interested in performing live?
Are you kidding me! Haha :) The stage is my favorite place in the world. I miss it so much and can't wait for upcoming shows.
Which of your songs do you think would be fun to perform live?
I'm excited for the latter 3 of my 5 upcoming releases because they are pretty urban and they have good bass and a dope beat, so I'd have dancers killing a routine on stage with me!
Other than fame & fortune, is there something you hope to achieve through music?
For me, outside of its creative nature and storytelling value, music is and always has been about impact. It is art that shall save the world time and time again and I feel so honored and humbled to call myself an artist, but I also feel such great responsibility to do my part as an artist to use my platform to inspire and empower my audiences through music and my voice.
I also have major aspirations for global philanthropic efforts and projects.
Would you like to travel to other countries to perform your music? If so, what would be your first stop?
Omg, yes! The whole world! First stop: Tokyo, Japan.
Tell about a magical moment or positive experience that has happened during your music career.
Winning a Young Artist Academy award for my debut cover album was very humbling and beautiful experience that gave me a great push of encouragement at the time.
Young Artist Academy 40th Award Gala, Sofia Evangelina acceptance speech for winning award "Best Album".
Who inspires you musically?
I love that Drake never leaves his throne at the top and he's always finding a new angle to keep himself the freshest of the fresh. I really dig Teyana Taylor, Ty Dolla$ign and Post Malone, to name a few (outside of my vocal inspirators).
If one artist were to perform at your party, who would get the call?
Teyana Taylor.
How do you feel the Internet has impacted sharing your music?
My song does really well on the radio. At the moment, I haven't caught my wave quite yet, but I see it coming! This year things are gonna take off with all the new content we got cooking!
What is your favorite/best outlet to connect with your followers Instagram, Spotify, FB, Twitter, iTunes? How would you want them to follow?
I'm everywhere but I focus on IG, Spotify and now Tik Tok.
Tik Tok: @sofiaevangelinamusic
What is one message you would give to your followers?
Fight for your dream, never allow anyone to treat you less than your worth, and go get it! Also, become a part of the OG Evangel fam ;)
What does the future hold for you?
The rocketship is departing soon, strap in, it's gonna be a wild ride! Lots of hard work. Next year I have my sights set on a debut original kick-ass album.
Did I forget to ask something? Something you would like to say, that I did not address.
Nope, but I'd definitely love to say a big thank you to my mama (momager, aka #1 mom) my dad, fam, oncoming team, supporters, and OG fans, we are just getting started.
I'd love to say thank you to you guys for this interview, I enjoyed these questions and appreciate it!
Until next time,
-Sofiaxoxo0
interview
Music Fan plus Talented Musicians and Artist equals mySoundmusic