Bust a Rhyme
Review: 'Some Rap Songs' by Earl Sweatshirt
Mental illness is on the rise globally, and seemingly everyone has had a difficult 2018. Magically, Earl has managed to pour the concentrated essence of our collective angst and trepidation into a musical offering, bottling the zeitgeist and passing it around for us all to take a sip.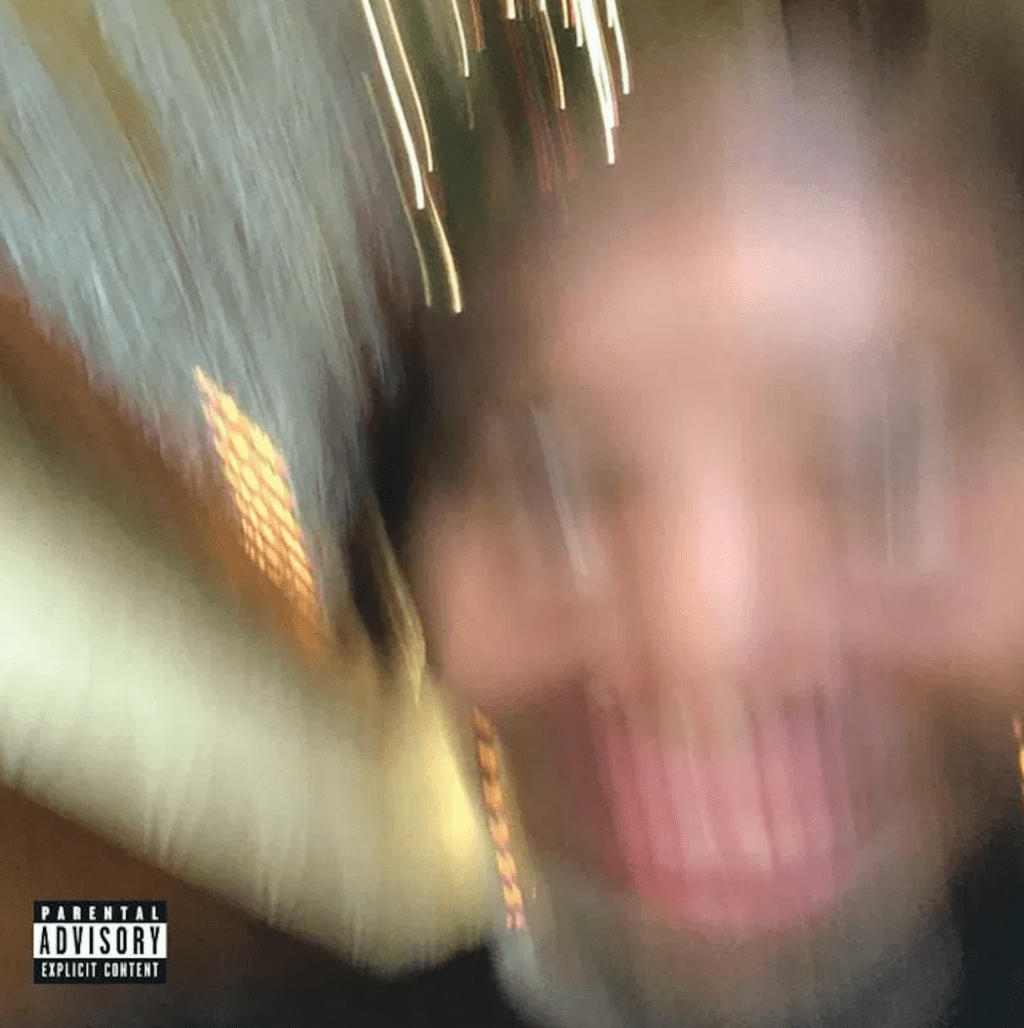 The new album from Odd Future alumnus Earl Sweatshirt is called, simply, Some Rap Songs. On the surface, the name fits an album that sounds almost like a mixtape; a chaotic, near-schizophrenic barrage of minimalistic rap sketches, cramming 15 tracks into a tight 24 minutes. A relentless barrage of conceptual thumbnails, each track focuses on a different singular point or thought, with no respite between them. Not much in the way of real hooks but plenty of refrain, just to drive his points home. Earl Sweatshirt's lyrics often deserve to be repeated.
In reality, this piece of work is far more than a simple collection of random rap songs. The humble title, in my opinion, does not do the album justice. It stands as an achievement not only sonically, but personally. During what Earl has called the "hardest year of his life," he has reinvented himself, and presents to us the fruits of his labour. From his lyrics, we can hear that the passing of his grandmother 3 years ago still sits searingly fresh in his mind, brutally compounded by the death of his father in the January of this year.
When things can't get any worse, they can only get better. Earl is damaged, but is slowly coming to terms with his depression. He is not resigned to it, but he accepts it and he is coping. In contrast to the penetrating bleakness of Earl's last album I Don't Like Shit, I Don't Go Outside, this album speaks of better things. A hazy positivity bleeds through the clouds of depression, like the first glimpses of blessed sunshine after a 3-year rainstorm.
Recording is obviously therapeutic for Earl, but the fact that—given the circumstances—Earl was able to finish the album at all is an achievement on its own, and one that deserves to be recognised. What is truly staggering, however, is that he has managed to put together the most profound and raw album of his career to date. Sweatshirt has never been shy about his struggles with mental illness, but Some Rap Songs is so much more than an essay on depression; it is a delicate, intimate self-portrait. And it is a genuine self-made accomplishment, with our man producing the majority of tracks himself, and rapping every single verse on the album except one, wherein he passes the mic to a close personal friend for a brief few lines.
Musically, this album is experimental. Here, Earl is pushing his own musical boundaries and breaks new ground. Gone are the crunchy drums and buzzing sawtooths. This album stands on its own two feet, independent of the Odd Future legacy. The other recent album of an OF alumni who has risen to unprecedented fame—Tyler's Flower Boy—is a similar departure from previous material in terms of tone; however, Tyler's album is still deeply rooted in the OF style that he helped curate at the start of the decade. Some Rap Songs, on the other hand, is vastly removed from that old sound, a manifestation of Earl's individual chrysalidic growth.
It is the perfectly distilled sound of Thebe Kgositsile, a natural progression of the warped, earthy sound that he has been cultivating since his debut. From the wonky, bassy electronic beats of his Early (pun intended) career, to the murky, mournful production of his previous album, Some Rap Songs is even further along this line of surreal, distorted production. It trades in the corrupted MP3 stylings of IDLSIDGO for a decayed analogue tape aesthetic. It sounds like the beats could have been rescued from magnetic cassettes buried deep underground for half a century. The instrumentals are dusty and decaying, but still possess the cautious optimism of a man who is finally beginning to reclaim his own mind after a tremendous personal loss.
On his prior album, Earl grappled with mortality and grief. Here, the mental scars are still burning but the man himself is somewhat more grounded, and more interested in reflecting constructively on his life and rebuilding himself. Some Rap Songs is not chaotic, but it is disorienting and bewildering. Musically, it is trippy as hell, but not hellish. Earl's syncopated delivery is scattered over the psychedelic production that ranges from saccharine and dreamy, to something that could soundtrack drugged-out midnight alleyway stumblings. Beauty has always been intermittently present in Earl's ouvre, but this new effort is not as relentlessly gloomy as his previous work, it is more tentatively upbeat, and much more focused. It is far from "happy," though; as triumphant as it is, even the most uplifting points of this album are bittersweet and melancholy.
Unfortunately, I do still feel obliged to offer some criticism. Brevity aside, this album has one major flaw: it is clear evidence of Earl's boundless potential, but not a proper realisation of it. At different times, I could call any of his albums my favourite—and objectively speaking this offering is his most mature—but I did at times find some tracks undeveloped or lacking progression. As pioneering as the production is, some of the beats could have benefitted from more complex structures.
Though he has chosen to distance himself from his formative clan, I would be fascinated to see a full length collaboration between Earl and Tyler. In my eyes, evidenced by Flower Boy, Tyler has the ability to craft these grand, maximalist listening experiences, while Earl remains the better poet and has an ear for the obscure, with a unique, precise artistic vision. They formed such a cohesive working friendship because each has the ability to elevate the other, and now that they have had time apart to grow as individual artists, I fail to see how their combined force could be anything but fantastic. Both artists are accomplished producers and wordsmiths, and can deal a range of different flavours from sweet, sunny soulfulness to bitter, tortured anguish. This is by no means an attempt to diminish Earl's achievements on Some Rap Songs, but rather a reasonable hope for the future—something that I feel is an obvious choice.
Certainly, though, this album is reassuring if nothing else. I can only hope that Earl's next release will be longer, beefier, and more grand in every way. I do believe that he is an artist of great vision, and the title Some Rap Songs to me hints that he himself understands the (minor) shortcomings of this work. Ultimately, the release of this album has ended his long silence, and is enough to keep me sated while he plans an opus. I know it is unfair of me to expect so much from him, to place such a burden and entitled expectation on his artistry; however, my hopes for Earl are in the best of faith and come from a place of deep respect. If nothing else, what this album represents is the soft new dermis that has risen in place of a freshly shed skin. The title itself hints at the fact that Earl is well aware that this is not his peak; it is a new beginning, a taste of things to come. I have every confidence that Earl Sweatshirt will continue to refine this sound and stretch his artistic limits, exploring this avenue as an artist independent of any inhibiting legacy. A few years ago, he mentioned changing his rap name, and though this is still an Earl Sweatshirt album, I can see the notion justified in the light of this new release. I look forward to seeing what Thebe will produce next as he continues to grow and heal, and I wish him the very best of luck with everything in his life, and I thank him for his music.
Further listening: Raised for a Better View by Cities Aviv, Watch My Back by Lucki, Atrocity Exhibition by Danny Brown, Operation Doomsday by MF Doom
album reviews