Review: Rob Markman's 'Write To Dream'
Hip Hop Journalist turned emcee, Rob Markman releases his debut EP, 'Write To Dream.'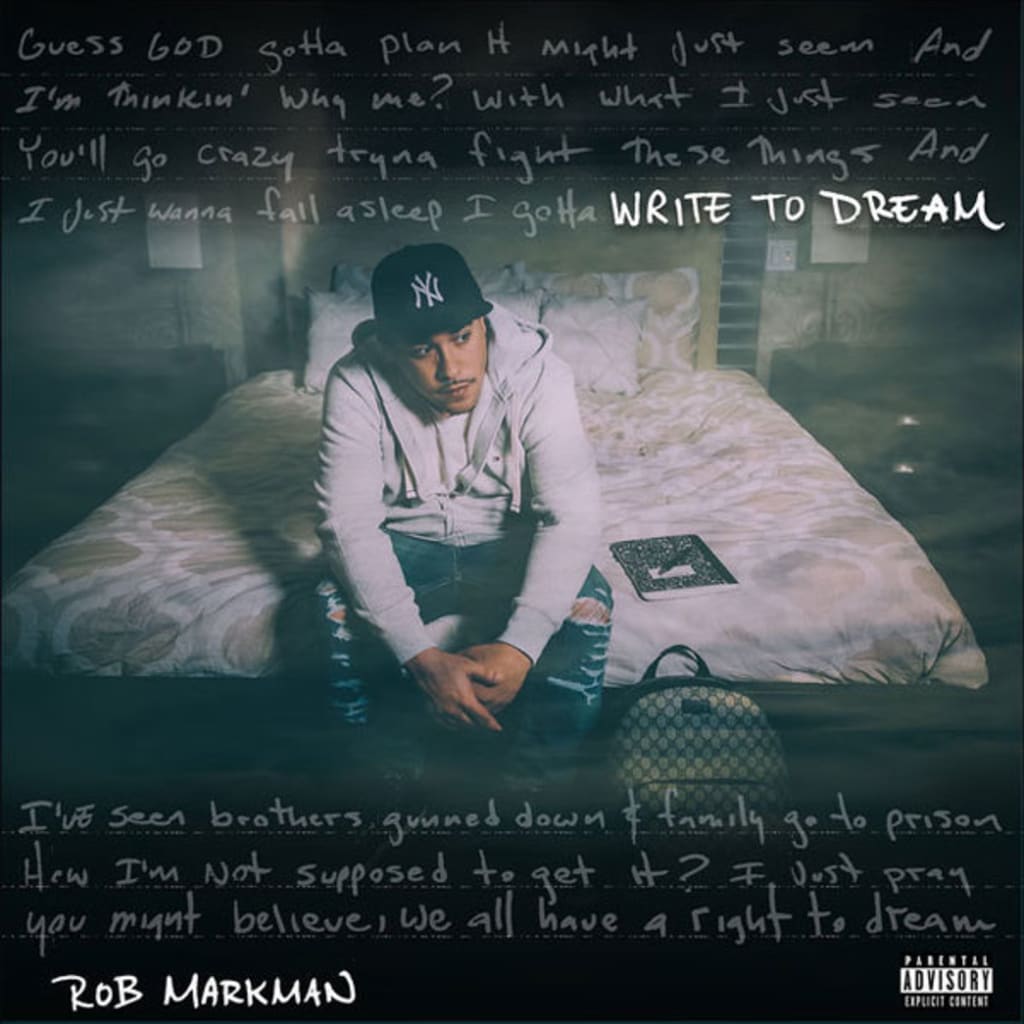 Apple Music | Spotify
From covering rappers as editor and writer for platforms like Complex, VIBE, The Source, MTV, XXL, to currently holding down the position of Head of Artist Relations at Genius—Rob Markman has now embarked on a new venture. Last month he released his official debut album, Write To Dream, and it was a surprise to everyone. A pleasant surprise, that is.
On the production tip, Rob enlists J.U.S.T.I.C.E League, Dviousmindz, Sap, Chase N. Cashe, and Brook Brovas. Features include Kirby Maurier and various sound bits of voicemails from a few artists and producers who had a couple choice words for Markman.
Let's take it back for a second, to when he first made the announcement. Rob Markman sat down with his "big brother" Sway on the Sway In The Morning show to announce that he would be setting out on this new journey, switching lanes and going back to his first dream—Write To Dream that is.
"Hip Hop has always been a passion of mine. When I grew up, I thought I was going to be an artist before I was a journalist. I never aspired to be a journalist 'cause I didn't even know it was possible."
Sway's introduction for Markman did it for me:
"Certain people in this game need to be celebrated...their input into the culture, into the business, to our lives. ... In the process of everything he's done, his success in business has been fueled by his integrity and culture. Everything he's done, to me, he's the very embodiment of what this culture represents."
Definitely check out the rest of the interview, including part two, where he speaks on the transition from being a journalist to artist and more.
The Present Reflecting the Past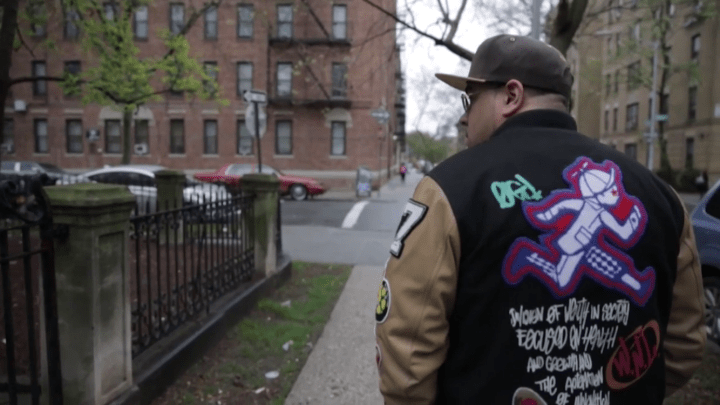 Markman partnered up with REVOLT TV for a mini-documentary covering his upbringing, how he decided to fulfill his dream and create Write To Dream.
The Brooklyn native isn't new to rapping. Since his brother introduced him to Hip Hop, he reacted to it as many Hip Hop heads and owned it. The genre took over his life, it was his. Markman used to spit bars under the name BK Cyph among a couple others, something he's slightly embarrassed about. Watch the mini-doc above to learn more about the writer turned writer. The documentary covers how he used the trails in his life, to not only grow stronger from, but applied those experiences to his debut album.
Markman has also released Write To Dream merch consisting of pens and notepads in order to further inspire others to write to their dreams, check it out on his site.
Above is Markman's first visual off the album for the J.U.S.T.I.C.E League-produced track "I Don't Wanna Wait" featuring Kirby Maurier. Recently Markman took to Instagram to announce that a second visual has been wrapped up for "Writer" and will drop soon. Stay tuned for that, it's definitely my favorite track off the album.
Write To Dream is a well put together conceptual album. An inspirational tale that tells a story of struggle but having that persistence to keep going until you've reached your dreams. This is Rob Markman's story. It's a collection of true stories that resonates with many, from wanting to get off the block, being betrayed by family, near-death experience, to seeking more in life. Write To Dream is both relatable and inspiring.
It was a surprise switch up. As an aspiring Hip Hop Journalist, I've always looked up to Rob Markman. This project was the greatest surprise and gift to us who are looking to be inspired. This isn't the easiest dream to be attained, but what dreams are? I have been a bit ghost for a while because it's not easy to juggle your dreams and real life. Although I did put it on the back burner, I finally played it in heavy rotation, and thus began the writing.
Thank you, Rob. You don't know me from Eve, but thank you for making an impact in Hip Hop. Thank you for keeping your integrity in tact, and pushing people like me to continue to work on their dreams. You said it best, "Nothing is impossible."
Hear It for Yourself
From being the guy who broke down projects in detail and discovered new artists, to now dropping his very own album. On the track "Writer," there's a voicemail from Royce da 5'9 who, in his own way, congratulated Markman for pursuing his dream:
"I just need for you to understand that you can't be that guy that's like breakin' down everybody's verses on Rap Genius and not really comin' with it yourself line for line. I got all the faith in the world that you're gonna do that. Aight"
Rob Markman does not disappoint on this album. Line for line, packing heat and... well, you just have to hear it for yourself.