Rev Peter Unger
Song for Peace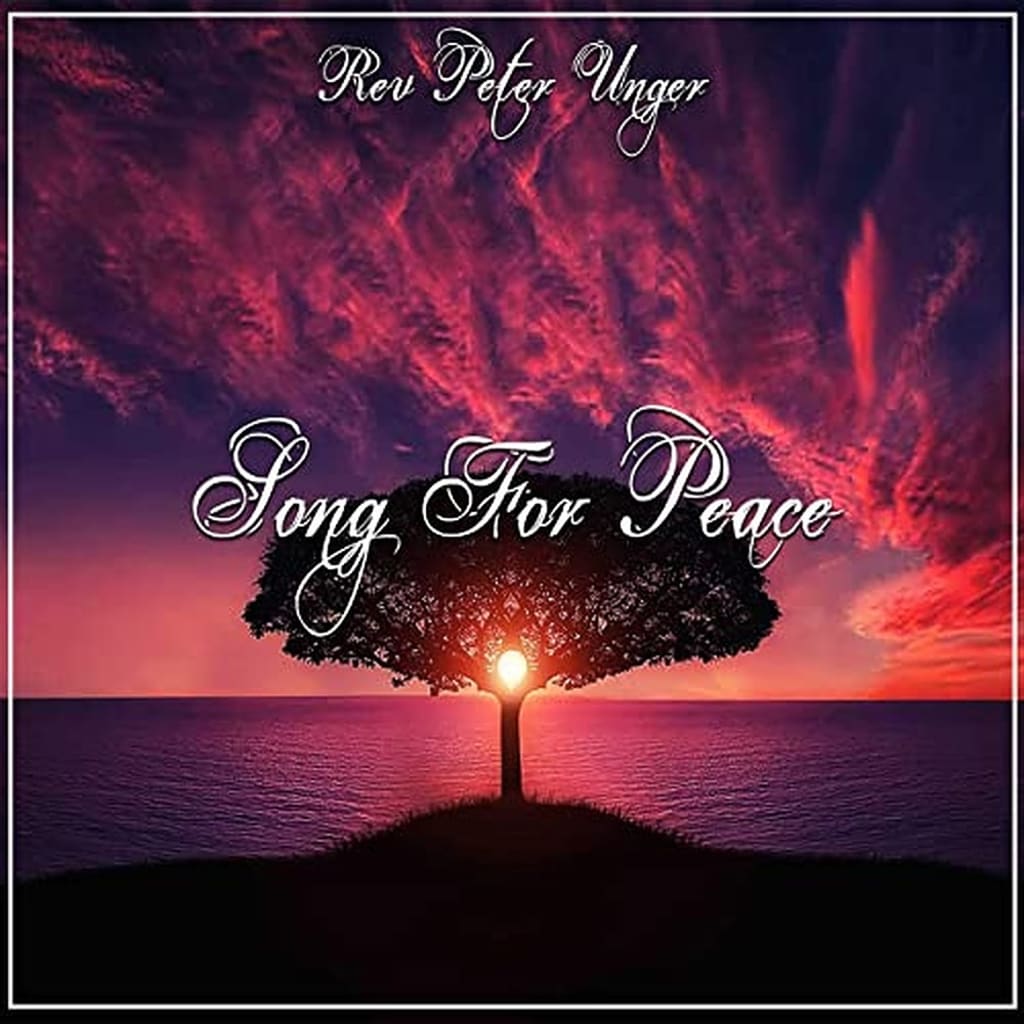 Peter Unger was a finalist in the USA International Song Writing Competition
Peter Unger is a pastor and part time college instructor. Originally a native of Vermont, he now lives in Pennsylvania. His songs are written in a variety of genres including folk, country, Gospel, and Celtic music. He tries to write songs that will reach a broad spectrum of spiritual seekers where they are at spiritually.
What is your chosen genre?
Christian Folk
How long have you been creating music?
I started to writing songs when I was around 14 yrs. old.
What drew you to the music industry?
I am a pastor who writes songs for spiritual seekers, particularly those who don't identify with a specific church tradition.
Please explain your creative process.
Most of my songs seem to write themselves. The melody is the first thing to come to me. The lyrics then follow. I try to maintain a prayerful and grateful spiritual mindset throughout.
Is there a hidden meaning in any of your music?
Some of my song's lyrics challenge the listener to reflect more deeply about the meaning of the words, and their faith.
What is the best song you ever released and why?
As I write for a variety of spiritual needs and crisis, I can't pick just one song. There are certain songs, however, that have particularly resonated with listeners. Among these are Heaven Only Knows, Memories of God, and Help Me Find My Way.
What is your favorite song(s) to perform? Or, if not performing, what song do fans seem to favor?
Other than sharing my songs on many online sites, I perform them exclusively during worship services. I particularly enjoy sharing the songs with a story that either inspired it or further illustrates it. Congregants seem to resonate and enjoy the stories as much as the songs. My primary hope, of course, is that both minister to the listener.
Do you think you could get any better as an artist/band? If so, how would you achieve that?
I consider myself first-and foremost a pastor, and so any improvement I make as a singer or songwriter would be to serve my ministry.
Are you strictly a solo act or do you collaborate with others?
I have played with instrumentalists, and sung harmony with others, but write and sing the majority of my songs alone.
Have you ever dealt with performance anxiety?
Not when I sing my songs during worship services.
Tell about a magical moment or positive experience that has happened during your music career.
The most rewarding experiences are where someone shares how a song offered them some spiritual comfort or hope.
What music do you listen to 'for fun'?
Celtic, Country, and Gospel music.
Who inspires you musically?
Celtics artists like Dougie Maclean, and Julie Fowlis. Country artists like Alan Jackson, Zac Brown, Darius Rucker. Folk/Rock artists like James Taylor, and Bob Dylan. Gospel artists like Aretha Franklin, and Mahalia Jackson
If one artist were to perform at your party, who would get the call?
James Taylor, singing something with spiritual import.
What advice would you have for someone wanting to follow in your footsteps?
Find the passion that drives your music. That passion and your music may evolve, but don't lose this passion, or worse yet sacrifice in the name of commercial success.
How do you feel the Internet has impacted sharing your music?
As I do not perform outside of worship settings, I have been very grateful for the opportunity to minister through this medium.
What is your favorite/best outlet to connect with your followers Instagram, Spotify, FB, Twitter, iTunes? How would you want them to follow?
All of the above, although I also enjoy being able to share my songs for free.
Spotify, FB, Twitter, Reverbnation and iTunes
What is one message you would give to your followers?
That the Grace of God transcends any one church tradition, and is available to all who truly seek it.
What does the future hold for you?
I am now a grand-parent several times over, and while I still write and perform songs, the former has been one of the richest blessings of my life.
Did I forget to ask something? Something you would like to say, that I did not address.
If I were to add anything to the message question it would be that Christian faith is meant to be lived passionately, even through doubts and struggles, and not merely an institutional tradition to be conformed too.