Remembering Donna Summer
December 31, 1948 – May 17, 2012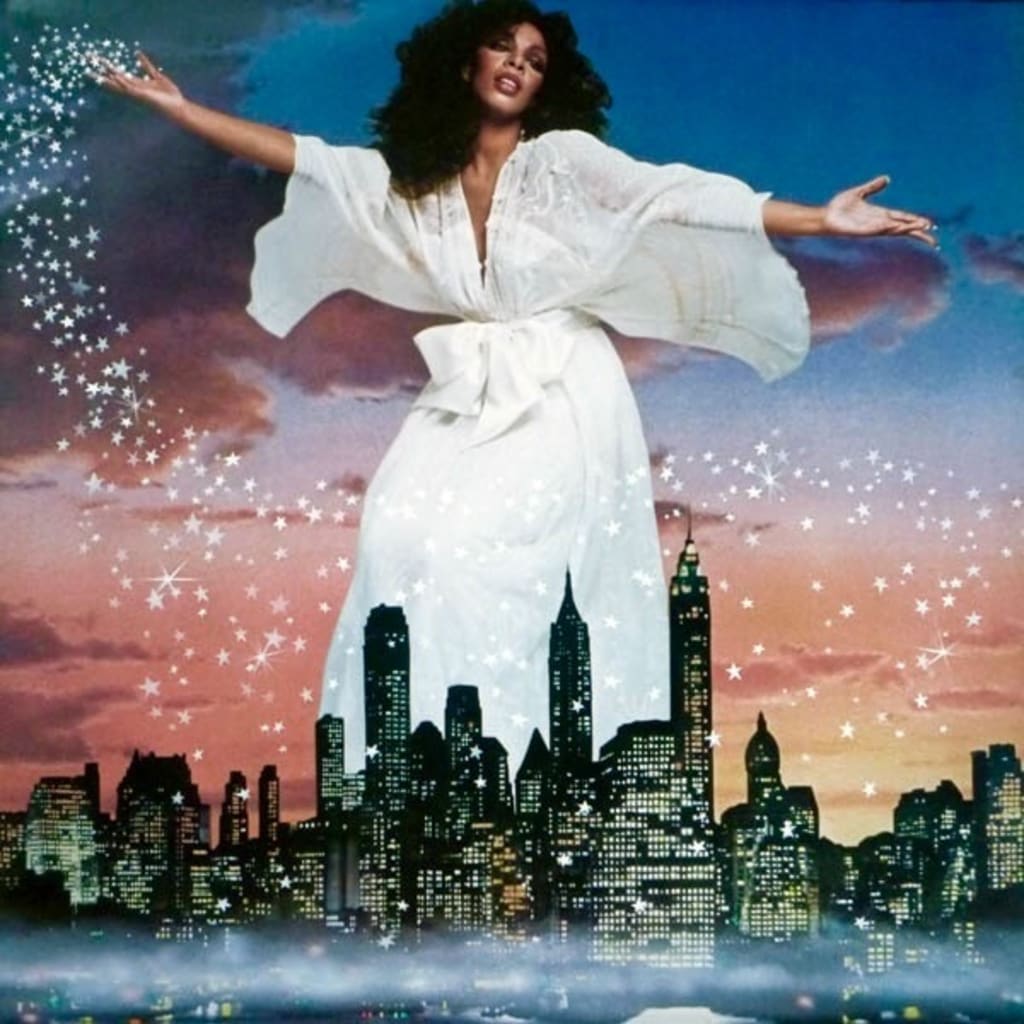 (Photo: Francesco Scavullo - Casablanca Records)
I find it hard to believe the five-year anniversary of Donna Summer's passing is already upon us. Ever since she shockingly succumbed to cancer in 2012, I've honored her memory often by revisiting her incredible body of work. I've tried to celebrate her spirit by listening to her music and keeping her memory alive, especially on the anniversary of her death.
It's always unfortunate to hear someone has passed away, but it somehow seems sadder when it's someone who has touched our lives in some sort of profound way. It makes us all pause and take notice, but it also forces us unwillingly, yet undeniably to accept our own mortality and time's cruel, relentless passage.
Donna Summer possessed a voice so immense it will undoubtedly live on forever in the annals of music history, but for me her music is a direct link to my youth. I was introduced to Summer's music by my older sister in my teens, which continued to provide a rich musical soundtrack throughout my adult life. I always cringed a little at the title, Queen of Disco, which was reluctantly heaped upon LaDonna Gaines during the peak of her career, because as real Donna Summer fans know, her albums always included soulful ballads, pop, rock, and electronica. Therefore, Queen of Disco never really quite summed her up for me at all.
During the singer-songwriter's 40-year career, Summer managed to create some of pop music's most memorable and iconic songs. Her 16-minute debut smash "Love to Love You Baby," was the very first 12-inch single. Sure, everybody knows the five-time Grammy winner's "Last Dance," "Hot Stuff," and "She Works Hard for the Money," but many of Summer's real gems lied within the grooves of songs that weren't in heavy rotation on radio's airwaves. For example, her renditions of classics like "Lush Life," "Don't Cry for Me Argentina," and "The Way We Were," were shining examples of the rich, powerful voice with which she had been blessed and wielded with remarkable skill.
Of course, there is no denying the fact that Donna Summer knew how to create a dance record. Her magnificent 17-minute non-stop epic "MacArthur Park Suite" (which took up an entire side of her Live and More double album), weaved Jimmy Webb's unforgettable melody and poetic lyrics around two of Summer's best original songs ("One of A Kind" and "Heaven Knows"), creating a magical musical opus which I've never managed to grow tired of hearing or erase from my memory since its release in 1978. This was followed by Summer's next masterpiece, the epochal Bad Girls, which deservedly became the best-selling album of her career. Packed with rock-tinged greatest hits "Hot Stuff" and "Dim All the Lights," as well as the vivacious title track, this four-sided oeuvre also included gorgeous ballads along with the blistering electronic club hits "Our Love," "Lucky" and "Sunset People.
I had the pleasure of meeting Ms. Summer once in a brief, but memorable encounter, during my days of working in a record store, back when such treasured things still existed. Although I only had the opportunity to utter a few words, she was as beautiful and gracious in person as I had always fantasized she'd be in my youthful mind.
Donna Summer's voice and music inscribed an indelible mark on me, for which I will be eternally grateful. She may have left us all too soon, but her musical legacy will live on eternally. So, let's dance in memory of Donna Summer, and always keep her among our most cherished memories.