Redah, the record producer that does it all!
Music producer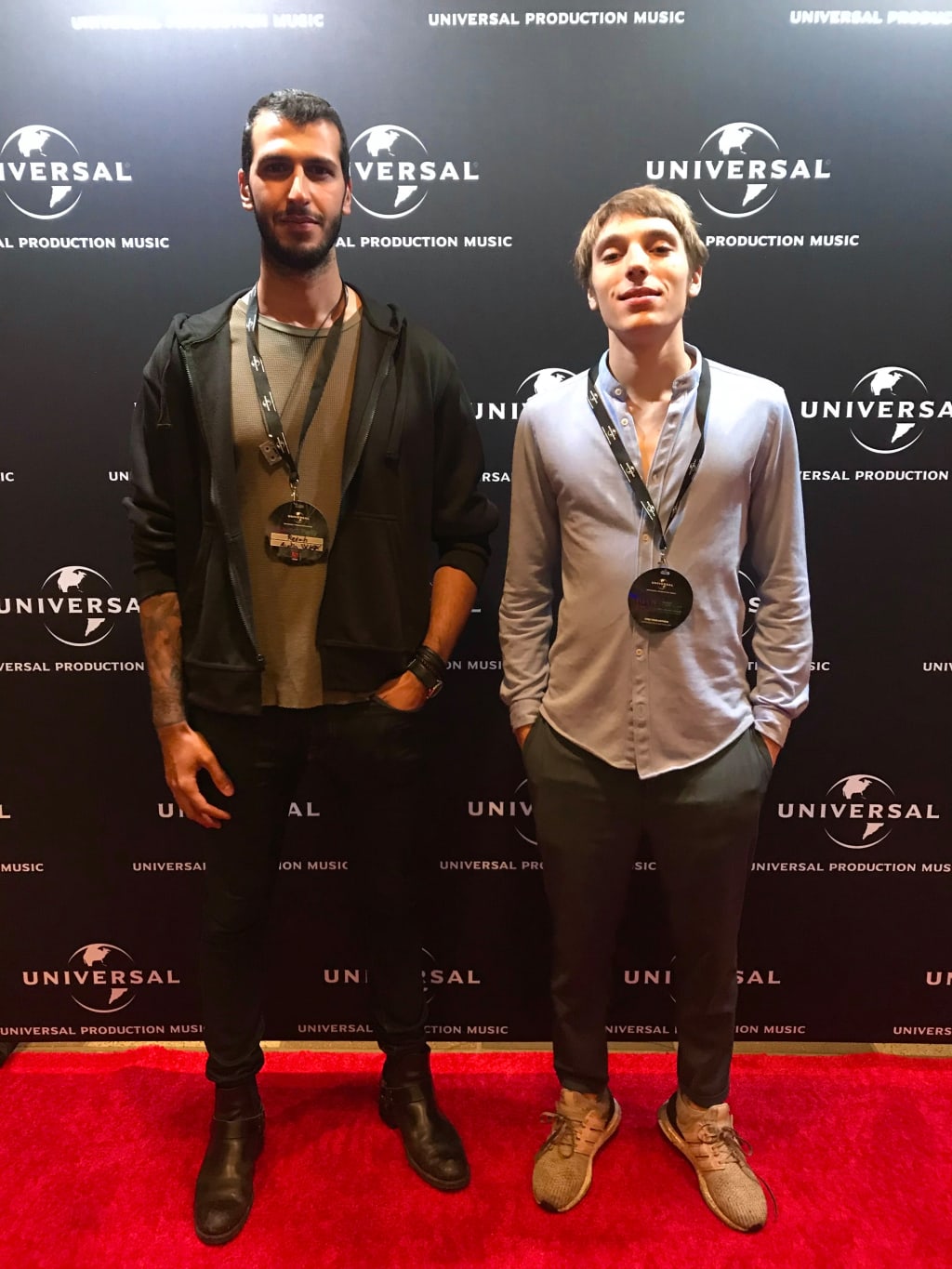 We've had the pleasure of having the very special music producer Reda Haddioui known professionally as Redah. Some describe him as the "Swiss knife" of music production. He does it all, and at the highest level in Hollywood. Also a composer, songwriter and singer, his work speaks for itself as he has produced music for the Oscar-winning, Golden Globe-winning, and Grammy-nominated movie "Spiderman Into The Spider Verse". Today he shared with us his experience as a composer and producer for Universal's Production Music library, another noteworthy
Reda, you moved to Los Angeles less than four years ago, after graduating from Berklee College Of Music, and you are already composing for the world's leading production music library. How did you get to become one of their producers/composers knowing how selective they are?
Moving to Los Angeles, I started working with Wally Gagel and Xandy Barry at WAX LTD, they are both multi-platinum producers, songwriters, and have believed in me since the day we met. I've worked really hard everyday on my music production skills to be able to match their standards, and eventually my it has paid off as I ended up working on some of the biggest projects they've had these last couple years. They were both producing and composing for Universal, and have introduced me to the Production Music team, which really liked my music. Since then, I have composed and produced several songs for their library. The songs did really well, as they've been used by major companies such as Fox Sports. With WAX LTD, we created the label "Audio Wax", and our catalog is exclusively distributed by Universal Production Music. I'm proud to be a part of it, as one of their top ten labels with the most downloaded tracks worldwide.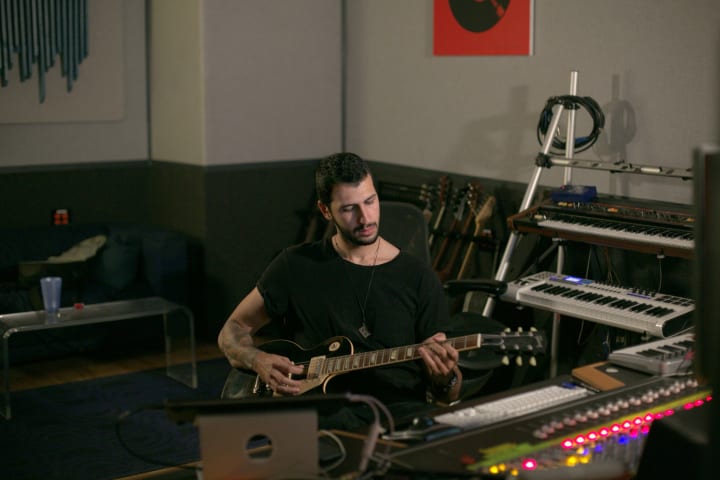 Can you tell us more about the songs you produce? What is your approach to creating them?
The music I compose and produce for Universal is released as part of themed albums under our label "Audio Wax". We receive song requests for themes such as "Motivational, Anthemic Rock, Indie Acoustic". From there, we pick one and start composing and producing a compilation of songs. Each one of them is reviewed and has to be approved by Universal to be part of the album. The standards are pretty high when you are the world's leading production music library. They are obviously extremely selective about the songs they approve to represent the brand's reputation. It is as challenging as passionating. Once I have the theme, for example "Motivational", I take a natural and instinctive approach to producing the music. For that specific theme for example, I'd think about a moment in my life when I wasn't at my best, then about the sound, melody, and rhythm that would have helped me to find motivation and feel better. Once I'm able to channel the emotion, chords and melodies usually come naturally, then need to be arranged and structured to create dynamics in the composition and production. At the end, it still needs to feel like a proper song, with distinctive parts that help the song to build up until it reaches its climax.
Universal hosted a party for their Production Music Library a few days ago in Los Angeles at The Grammy Museum. How did it feel having your songs played at this event in front of some of the industry's finest producers, composers, and executives?
It was a very special moment for me. During moments like this one, I think about where I come from, what I've been through, all these hours spent in the studio experimenting, all the sleepless nights, all the frustration that comes with not finding the right production, but also the joy of coming up with the right melody, the right chords… Then, getting back in the present moment, and feeling great after realizing that each failure helped me to grow stronger.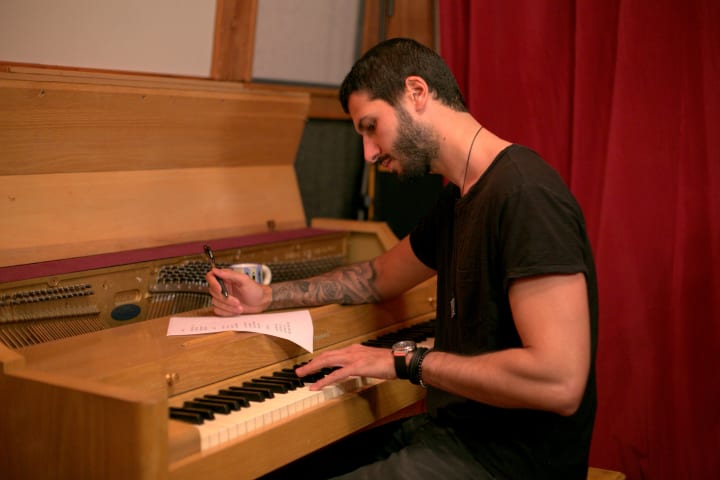 Although today's focus was your experience as a producer and composer for Universal Production Music, can you briefly tell us about the song you have produced for the hugely successful movie: Spiderman Into The Spider Verse?
It is pretty incredible how well the movie is doing, and especially how popular the featured songs became. I just saw that its music has been nominated for a Grammy, after winning an Oscar and a Golden Globe, which is pretty crazy. Producing the song "To The End" working with Elliphant and the team has been a wonderful experience, and one of my biggest projects. I had put a lot of pressure on myself knowing that it would be featured in a major movie. Fortunately, it was a positive pressure as the song turned out really well and has been featured in the movie to introduce one of the main characters. It felt really special to watch the scene and hear it played in a sold out screening room.
What comes next?
Hopefully more projects and collaborations will be just as successful. Ultimately, I prefer not to set any expectations, that's my way of staying focused on making great music first, without thinking of the outcome. Turns out it has been the best way for me to produce my best songs.
Website: www.redahmusic.com<http://www.redahmusic.com/>
Instagram: @redahmusic
Reader insights
Be the first to share your insights about this piece.
Add your insights