Bust a Rhyme
Reason First: Did Megan Thee Stallion Shut Down Tim Westwood?
Did the young rapper teach the famed presenter a lesson in how to address a woman?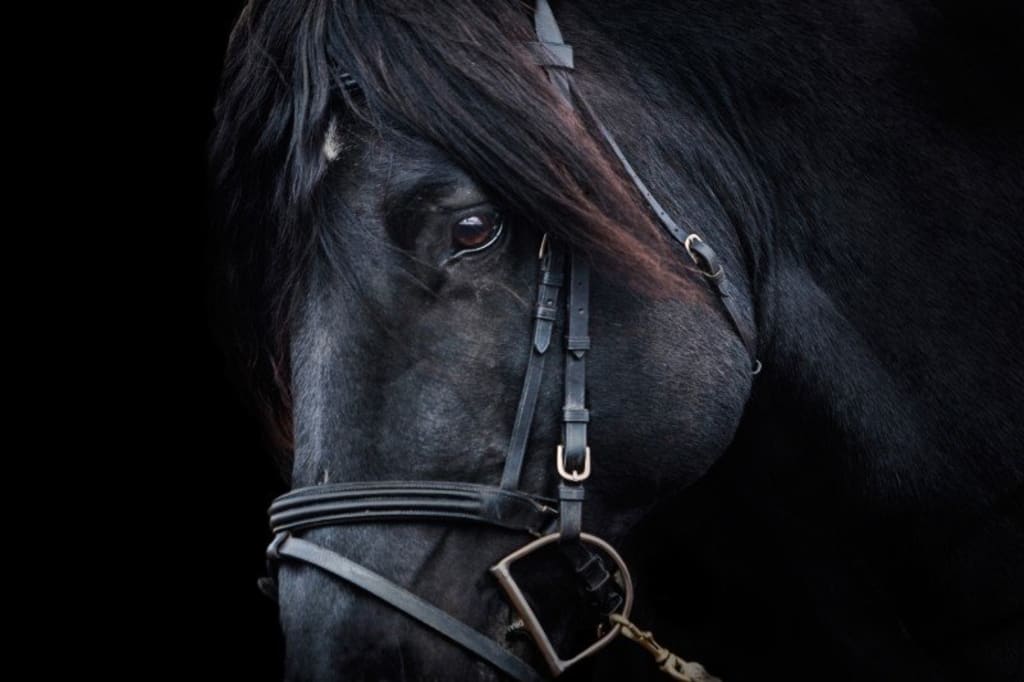 Tim Westwood, celebrated radio presenter, was knocked down a peg by Megan Thee Stallion on his own show. When asked whether her hair was a wig or weave, the Houston rapper replied, "not your business." This barb comes on the heels of the United States government wanting to involve itself in private institutions concerning hairstyles. Megan Thee Stallion makes it clear to Westwood that he (and his audience) will not know the true definition of her magnificent mane.
In the African American culture, hairstyles are of chief importance. Both men and women spend dollars and hours primping, crimping, coloring, braiding, twisting, and cutting their locks. So, for a white boy from the UK to ask a black, American, up and coming female rapper about her choice in how to wear her hair, the obvious response was succinct.
What is ironic is the artist's name means un-castrated male horse. Is she aware of this glaring incongruity, or did she just notice the hair of a stallion, and incorporate that into her alias? Whatever the case, Westwood appeared shaken and astonished that Megan would offer such a simple, straightforward answer. The lack of knowledge about what her hair consists of leads to a certain mystique. It's like Prince's sexuality, Michael's glove, and Stevie's glasses. Once addressed or removed, the sense of mystery vanishes. There only remains a brief amount of understanding that the listener, viewer, reader can grasp from an artist. Megan had displayed this with panache. With just a few words, she was able to convey to Westwood that her hair, whether it's a wig or weave belonged to her. Additionally, she must have spent a fortune for it to look that good. She sent a shockwave towards Westwood who nearly jumped out of his seat at her response. Serves him right.
Megan is young enough, but also wise enough to know that the old saying, sex sells, is insufficient. An artist must build a distinct aura and space to leave the audience guessing about them. With especially explicit lyrics that leave very little to the imagination, Megan must find different ways to keep her identity, while still keeping the audience enthralled. Megan's skills on the mic have already brought her moderate fortune and fame, and she's just beginning. She wasn't trying to be disrespectful or gauche, but rather keep a fence up about her appearance. She explained further to Westwood that a gentleman should "not ask ladies what they got going on" with their style.
Megan's poise and quick response allowed the radio presenter to be taken aback. She simply had the presence of mind to be composed and polite while still getting her point across. What Westwood can learn from this episode is the fact that any artist of whatever nationality should be respected. He can take this as a lesson in how to host his female, black performers. What Megan can take away from this particular situation is the ability to take control of not only her hair do, but whether her deals are excellent, and if she can reap funds from owning her master recordings.
While she is still focusing on finding her footing in the business of music, and possibly film, a weave or wig should be far removed from her aim. She should be able to leverage management companies, and expand her reach within the industry.
How other hosts and presenters will ask their guests of the female and dark complexion persuasion may change. Will they be so eager to query young women of color about the kind of make up of their hair and makeup? In good time, we may just see the question never brought up again.