Rating Mnet's Good Girl Performances pt. 2
Episodes 2-3 Best Unit performances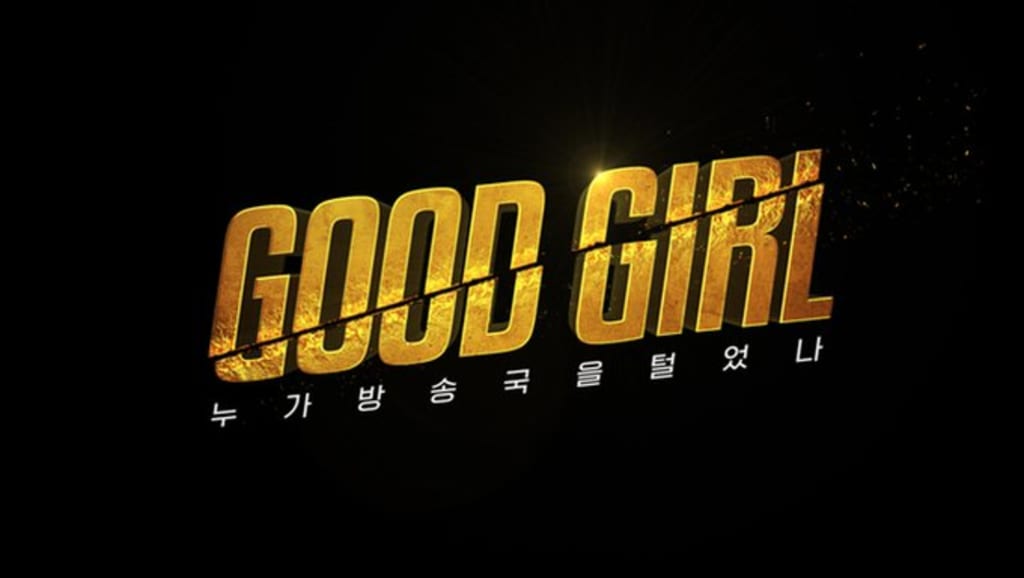 For this set of performances, the girls were separated into pairs and then asked to collaborate on a performance. These performances were only presented to the Good Girl team and host, not to a larger audience like the last ones were. Overall, I was so happy to see how well they all worked together, how they recognized their partner's difference in style, and how much support they showed each other. Women working together, we love to see it!
#5. Queen Wasabii & Youngji
With every new episode I watch, I feel like it's going to become harder and harder to put someone in the last spot of my list. Like....it's already so hard! But really, the performers I rank last are not ones I don't like or think did the worst; they're just my least favorite out of the performances for a particular challenge. (It still feels mean though.) Wasabii & Youngji's cover of "Macarena" by Tyga was very fun and high energy. It was clear that they enjoyed the performance and were able to get the audience to interact with them and have fun too. However, it felt a little unorganized. To me, it seemed at times that they were off-beat and had some mistakes in the choreography. I also didn't like the fact that they changed the n-word in the song to "ninja," because I think they should've just kept it out completely. It's just a personal preference, but to me it's way too close to the actual word for comfort. But the charisma that the pair had was undeniable!
#4. Cheetah & Jiwoo
This pairing was like a dream come true. Cheetah and Jiwoo chose to pair up together due to their similar styles and vocal tones. I had never thought about it before, but they really are similar performers in a lot of ways. They have that sexy confidence on stage that makes everyone sit up and pay attention. They covered "Desperado" by Rihanna, which I think matched their attitudes and voices well. Their performance was effortlessly cool and totally intimidating. They only reason they ranked on the lower end for me is simply because other pairs were more unexpected and got a bigger reaction out of me.
#3. Yunhway & Yeeun
Speaking of unexpected pairings, I never would've thought this one would work as well as it did! Yunhway and Yeeun's voices complimented each other as they covered "Feels" by Calvin Harris. While I think Yunhway's mellow vocals fit the vibe of the song particularly well, Yeeun is the one who really surprised me. I can't imagine how hard it must be to write your own lyrics and the fact the Yeeun stepped out of her comfort zone to do that really impressed me. She really made a conscious effort to collaborate with her partner and also show that she wasn't just a girl group member, but a talented individual as well. Her lyrics flowed with the song so well too! I loved watching the girls work together. Seeing nonchalent, cool Yunhway melting from Yeeun's cuteness was too adorable!
#2. Sleeq & Hyoyeon
I knew that Hyoyeon and Sleeq's performance was probably going to be a lot better than all the contestants expected it to be, especially since Mnet can be so dramatic with their editing, but it was still super surprising! They performed a cover of "Blinding Lights" by the Weeknd which allowed them to show off both their vocal and dance abilities. I think Sleeq really proved everyone wrong in thinking she was this one-sided performer who was too serious and intense to fit anyone else's style. She put so much work into compromising to work better with her partner, taking Hyoyeon's direction in choreography, and practicing all night to give her all for this performance. I was also impressed with how smooth and solid Hyoyeon's vocals were, as it's been so long since I've heard her sing live. They had some of the best teamwork out of all the groups, despite having maybe the most differences between their styles and personalities. I love seeing girls bond together and watching Hyoyeon do Sleeq's makeup made my heart melt!
#1. Ailee & Jamie
I mean.....come on. They're so talented it's not even fair. Ailee and Jamie performed "Tango" by ABIR, which I had never heard before now but I think fit their styles really well. I'm actually glad they decided to choose this song instead of "7 Rings" by Ariana Grande, which was another possible option, because I think it allowed them to showcase their amazing voices a lot better. It was really just flawless and the fact that Ailee gave a performance like this while sick with the flu is insane. You couldn't even tell her voice wasn't in the best condition. I also quite liked what Jamie did with her verse for the bridge. For someone who wasn't familiar with the song, I think she was able to put her own style on it perfectly. The rest of the Good Girl team was right: with them, they can beat anyone Mnet puts them up against.
****SPOILERS****
The Results:
The winners of this challenge were.....Sleeq & Hyoyeon!! I was actually quite surprised by this. Despite how great their performance was and how much everyone loved it, I really thought the other contestants were going to choose Ailee & Jamie as the winners. I'm so glad they won though, with all the work and practicing they put into it they definitely deserved the win! It's amazing that Sleeq was able to go from not being picked when the girls were forming their groups, to winning the challenge - I'm so proud of her and Hyoyeon!
I can't wait to watch the next episodes' performances, it's such a relief to not have to worry about someone having to be eliminated each week. See you soon with my thoughts on the next set of performances!
pop culture
About the author
Hello! I'm Veronica, a 23 year old college student and freelance writer.
My current writing interest is in music reviews (mainly kpop). While I partly joined Vocal because I'm a poor college student, writing truly is my passion!
Reader insights
Be the first to share your insights about this piece.
Add your insights