Rapid Ariana Movement
Ariana is queen.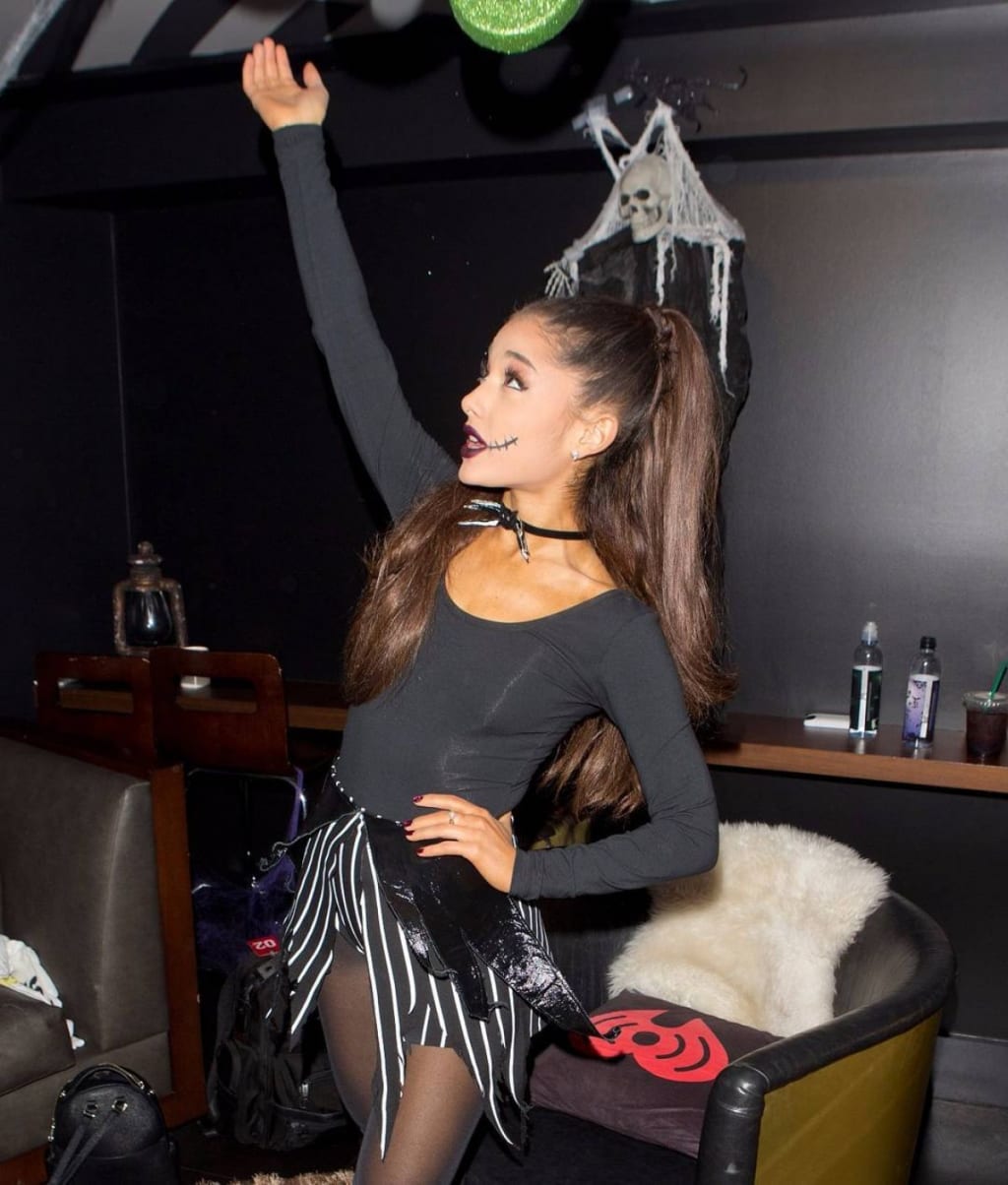 Ariana Grande is a household name, but how many songs do you really enjoy by her that are not as popular? Can you even name one that is not as popular as "7 Rings," "Thank U, Next" or "Boyfriend"? Well, I am going to give you ten songs to listen to that are MY absolute favorites that are not as popular as the ones you hear on the radio… because let's face it, Ariana is queen.
"R.E.M." — OMG, okay. So at first I could not get into this song for some reason, but then I kept listening to it; and fell madly in love with it. Now every time I turn it on, I do this really funky dance move and I laugh, so it always makes for a good day. Also my favorite lyric is, "Think I heard some wedding bells, shh, keep it to yourself; Is this real?." It is a dope song, and you should all listen to it, and thank me later.
"Goodnight n' go" — This album really is fire, but some of these songs just make my bad days seem way farther away than they are. Ariana is a lyrical genius and has friends that are lyrical geniuses. But this album was purely made during the whole Mac Miller situation, and to this day I will ship Mac and Ariana. My favorite lyric in this song is, "One of these days; You'll miss your train and come stay with me; (It's always say goodnight and go)." Thank me later for all of these songs, but this one oh my gosh; YASS queen!
"NASA" — Anyone who knows me, knows I am obsessed with NASA, but this song, and everything about it screams space vibes to me; and I am okay with it, even though it has nothing to do with NASA really. But we're not gonna talk about that, we are just going to jam to it, and act like we are flying with NASA; you know all my dreams coming true in one place. My favorite lyric for this song is, " You don't wanna leave me, but I'm tryna self-discover keep me in your orbit and you know you'll drag me under." Like lyrical genius, and I am forever in love with the whole song…
"Ghostin'" — cue tears, cue three weeks of crying, cue all flashbacks of Mac and Her… This song melted my heart into tiny little pieces listening to it, and when I am in the worst mood possible, sad, heartbroken this is somehow my go-to song, cause then I think about Mac and Ariana and I somewhat smile… My favorite lyric from this song is, "I know that it breaks your heart when I cry again; 'Stead of ghostin' him." Like, cue the tears now..
"Be Alright" — This song is my hype jam, and if you don't blare this with the windows down, driving to get Starbucks, are you even a basic white girl? My favorite lyric from this song is, "But the hard times are golden cause they all lead to better days." If that does not hype you up and make you happy, this song has failed, which in my opinion this song will NEVER fail.
"Thinking about you" — Cue ocean waves, a cute boy maybe, and me being dramatic, acting like I was a star in a movie… and you have how this song makes me feel, like a golden super star who is about to reunite with her long lost boyfriend who's hotter than the sun… My favorite lyric (which is super hard to choose with this song cause OMG, this is my favorite song) from this song is, " I tried to make it through the night but I can't control my mind." Ahhh, the whole song is a masterpiece of lyrics, so that was truly hard, but listen to this song when you are the beach, or have the YouTube ocean waves playing, and just vibe with it and thank me later.
"Break Your Heart Right Back" — If you know me, any song with Childish Gambino AKA Donald Glover AKA the Master Mind behind my favorite album of all time, then you know that this song — is my only favorite from this album… He is my bae, my husband, and for that his whole part of this song is my favorite…. Go listen to it, then go love on Childish Gambino…
"Raindrops (an angel cried)" — thirty seven seconds of pure heaven, and pure tears… That's all I"m saying… Go give it a listen. Rest Easy, Mac Miller.
"Santa Tell Me" — Christmas is my favorite holiday. Christmas music starts in July of every year. Ariana, you've outdone yourself on this one… I absolutely love it, I love every single thing about it. My favorite lyric from this song is, "I'm avoiding every mistletoe until I know it's true love that he thinks of."
"Somewhere Over The Rainbow" — Her version is absolutely amazing, and for this, it is making me cry every time I hear this song now. My mom's favorite movies are The Wizard Of Oz, and also The Sound of Music—so any musical number that Ariana does is always a favorite of mine. Check out her and Frankie covering "Seasons of Love" on YouTube and you will fall in love with that whole family if you haven't already from "Nana's" shennagians on Ariana's IG stories…
Thank you for making musical master pieces, Ariana. You are my favorite, and always will make magic with your music.