Playboi Carti's "Whole Lotta Red" Album Review
Playboi Carti's third record shows the Atlanta artist taking a dive into the world of punk.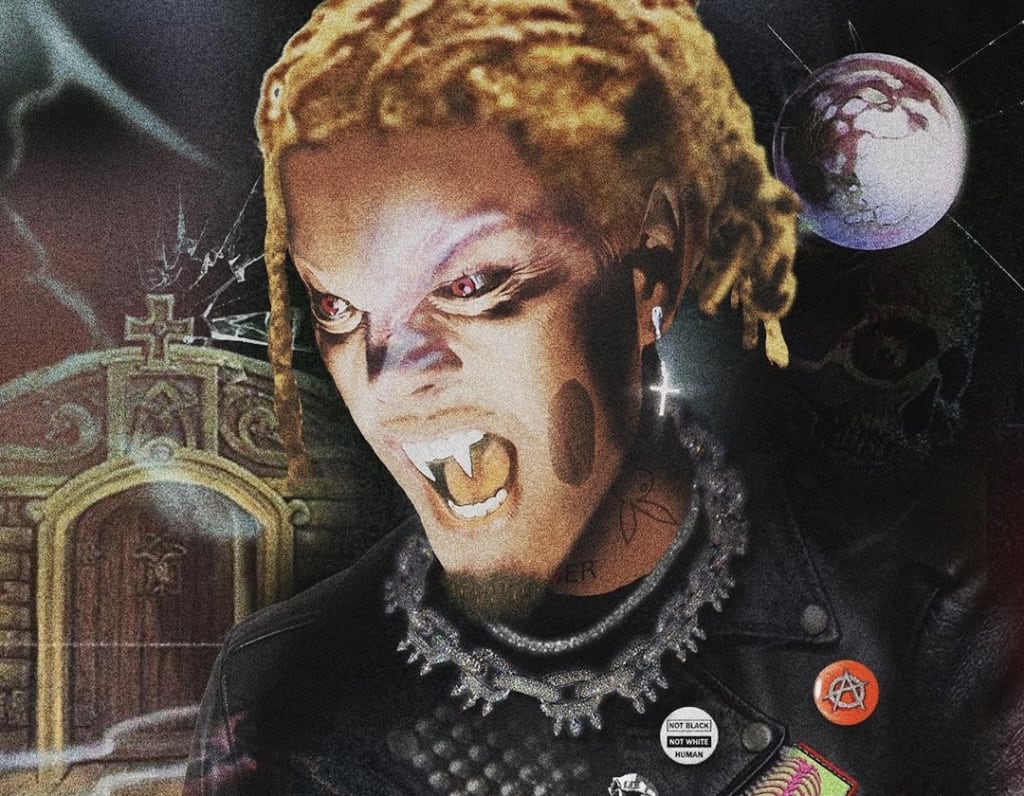 Source: @fullmetalhenry
⭐️⭐️⭐️⭐️
Whole Lotta Red marks a new era for Playboi Carti, and it seems to be a lot more than just an album.
He's become somewhat unrecognizable from the artist he was when he released his first, self-titled record, "Playboi Carti", dawning a more punk look, which he's said is inspired by the cult classic movie "The Lost Boys". Him dawning this new look for Whole Lotta Red makes the album feel a lot more put together, like everything is deliberate. It even goes as far as the way he types out his tweets.
Now, as much as I love the album, I don't think it will appeal to the masses - but for those who loved his previous album, Die Lit, especially songs such as; Long Time (Intro), R.I.P, Lean 4 Real, Home (KOD), Pull Up, and R.I.P Fredo, this album will just click.
Whole Lotta Red is a rap album, but calling it a rap album feels like an injustice, because it's more than that, more like a punk rap of sorts. Songs like Stop Breathing, Teen X, and Die4Guy really run that narrative home. Producer ArtDealer also does his thing on the song Over, which sounds a lot like a song on his previous album Die Lit, Long Time (Intro).
Fans of Playboi Carti had been waiting nearly 3 years for Whole Lotta Red, and in my opinion, Playboi Carti has delivered exactly what was expected of him, an album that takes the concepts introduced on Die Lit to an extreme. I just wish it had a more structured tracklist like Die Lit (with Over as the intro, of course), and that Place & New N3on weren't placed on the album, as they're quite old leaks - Place even has an awkward 5 second pause. If these wrongs were reversed, Whole Lotta Red would definitely be a 5 star album. Regardless, Whole Lotta Red is an exciting album, and it has me very excited for what's next - hopefully it's an all out punk rap album.
As of me writing this review, Playboi Carti has announced a deluxe to Whole Lotta Red, meaning hopefully we'll finally be able to hear the snippets we've been waiting for, such as Trenches, Homicide, Backroom, and others.
A big part of the Whole Lotta Red picture that Carti has yet to paint are the visuals. He's already given us cool punk eye-candy with his Instagram posts;
And I feel there's more to come... mainly music videos. He's teased shots of Stop Breathing, and Teen X music videos, and another featuring Yung Lean, which I suspect is going to make an appearance on the deluxe version of Whole Lotta Red, and more.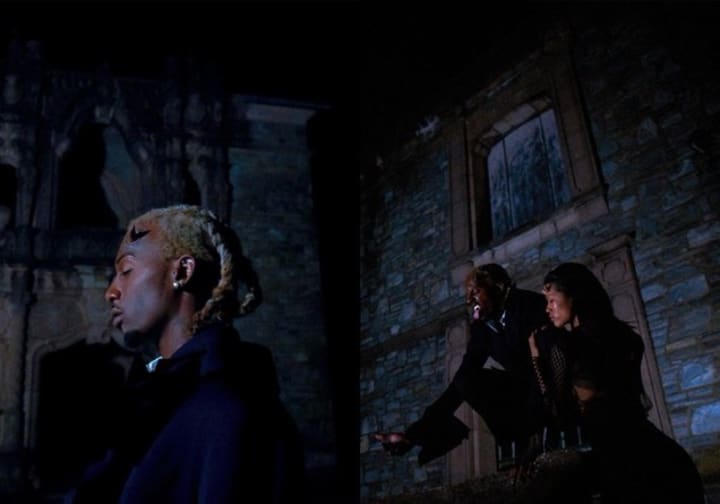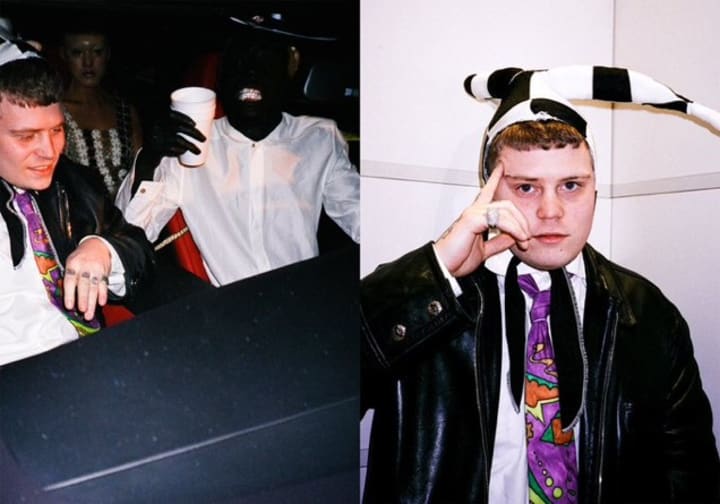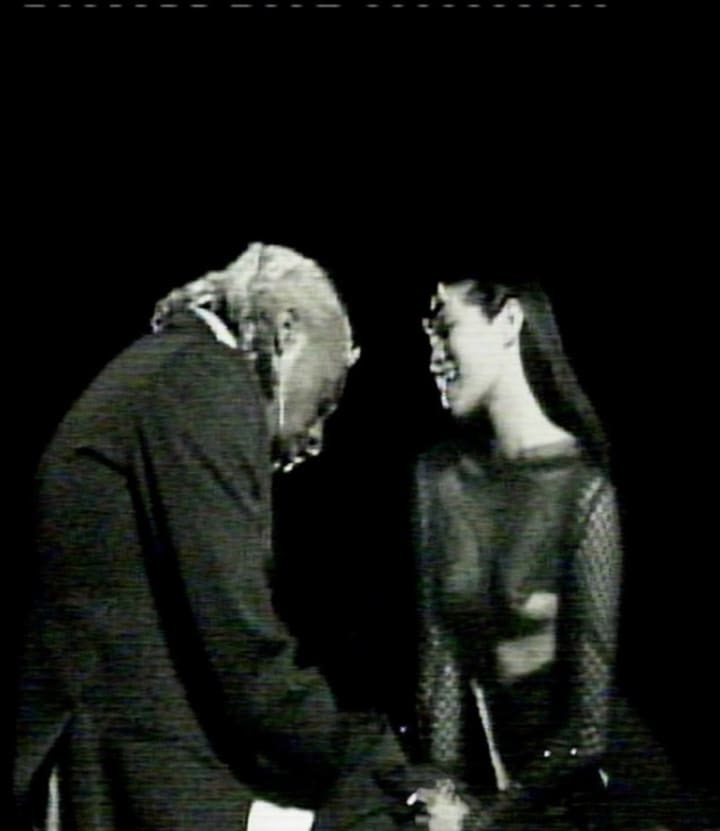 I'm sure the music videos Carti has planned for Whole Lotta Red are gonna add a whole new dimension to the album. From the teased clips embed above, it looks like he's gone all out, and I couldn't be more excited.
Favorite songs: Die4Guy, Over, Meh, Teen X, Stop Breathing, Vamp Anthem, King Vamp, New Tank, Beno!, Rockstar Made
Listen to Whole Lotta Red on Apple Music:
Listen to Whole Lotta Red on Spotify:
Watch the M3tamorphosis (feat. Kid Cudi) music video:
Thank you for taking the time to read my Whole Lotta Red album review. If you enjoyed reading through this review, I'd appreciate it if you liked this post. Tips are also very well appreciated. I also have a website which will soon have a mailing list which will notify you as soon as I make a another post. My socials are also linked on my website, and there will soon be a website with a limited run of various clothes.
Thank you again!