Pendulum Band Member Confirms New Album
Member of famous Drum 'n' Bass band gives the inside scoop on what's to come for the new year.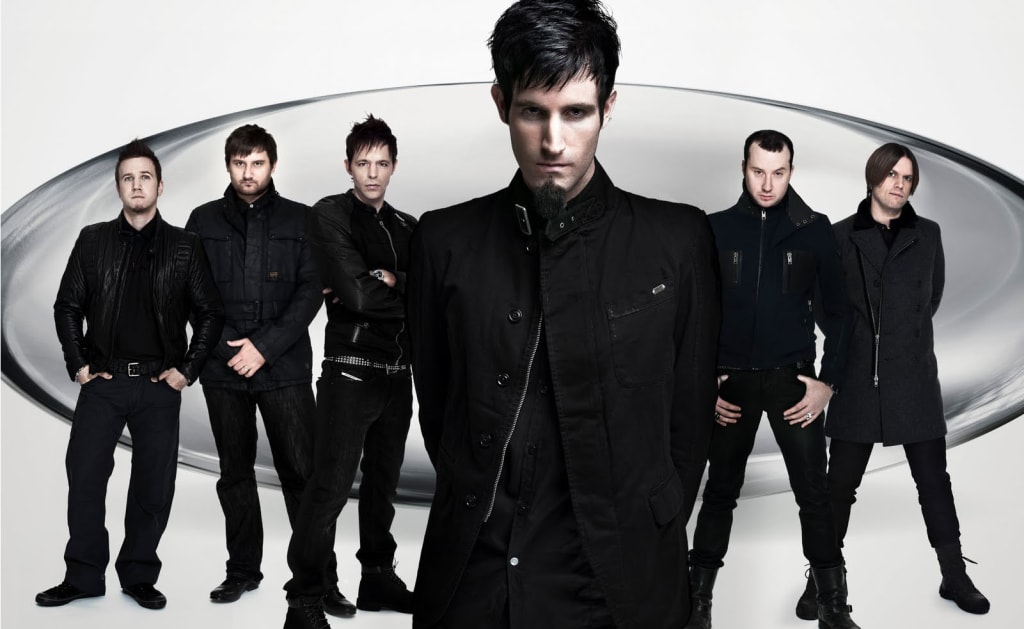 After several years of silence, the ever-so-popular drum 'n' bass band, Pendulum, has been making a slow return.
Though the band has been making their comeback and playing live shows again, there have been rumors of a new album since 2014, but nothing official was mentioned until last month.
Recently, band drummer Kj Sawka was playing a show — unrelated to Pendulum — in Buffalo, New York, where he gave us the inside scoop on what's to come in the new year for the band.
"We are working on a new album," Sawka said. "It should be released sometime in the next year."
While the majority of band members are a little more quiet on their social media accounts, Sawka is notoriously one of the most outgoing members of the band, often updating his accounts, responding to his fans, and even allowing some on stage at his shows.
This is exciting news for Pendulum fans around the world who have been waiting years for a new album.
"I've been a fan since they first started out, so this update is exciting. I can't wait to hear what new revolutionary sounds they'll bring to our ears," a dedicated fan stated.
Since the "split" of the band several years ago, most of the members had gone their own way, producing music for their own projects.
Most notably, Rob Swire and Gareth McGrillen focused their attention on dub-step infused Knife Party, while Sawka focused on drumming for Destroid and other side projects.
No release date has been mentioned, but our fingers are crossed it's sooner rather than later.
You can keep up with the guys on their social media, including on Twitter, Instagram, and Facebook. Just search for Pendulum and you will be able to find their fan pages.
About Pendulum
Pendulum is an Australian/English Drum and Bass band formed in 2002 by members Rob Swire, Paul "El Hornet" Harding and Gareth McGrillen.
The band was later expanded to include members, Ben Mount, Peredur ap Gwynedd, and KJ Sawka.
The band is notorious for playing actual instruments to mix rock and electric music.
In 2005 they released one of their most popular albums, Hold Your Colour, which contained the [primary drum and bass] songs:
1. "Prelude" 0:52
2. "Slam" 5:44
3. "Plastic World" (featuring Fats and TC) 6:21
4. "Fasten Your Seatbelt" (featuring Freestylers) 6:38
5. "Through the Loop" 6:13
6. "Sounds of Life" (featuring Jasmine Yee) 5:21
7. "Girl in the Fire" 4:53
8. "Tarantula" (Pendulum vs Fresh, featuring $pyda and Tenor Fly) 5:31
9. "Out Here" 6:07
10. "Hold Your Colour" 5:28
11. "The Terminal" 5:42
12. "Streamline" 5:23
13. "Another Planet" 7:38
14. "Still Grey" 7:51
After Hold Your Colour, they released In Silico and Immersion, both which incorporated drum and bass with other genres, such as industrial rock and electronic rock.
Immersion was the last album released by the band before their several year hiatus starting in 2012, with Rob Swire often making comments about his lack of interest in reforming the band, stating that the "scene" had changed.
"I don't know if we've outgrown it because it just evolved into something else in the end. But it was time for something new and the music scene itself had changed. Rock bands are having a pretty hard time at the moment and we weren't a rock band, but with Pendulum we had the band format. We just decided that in 2012 it was time to put that down for a bit," Swire told Triple J.
It wasn't until they made an announcement in 2016 that they would be headlining at Ultra Music Festival in Miami as a formed group, again kick-starting the band's career.
With millions of plays yearly on their Spotify and YouTube channels, it's no doubt they are one of the biggest pioneers in the drum and bass music community, as well as the overall electric dance music scene, inspiring some of today's biggest and well-known musicians.
You can catch them during their tours around the world. The upcoming tour dates can be found on their website at http://pendulum.com/.