Pearl and Wood
An Introduction at 4 Mile B & B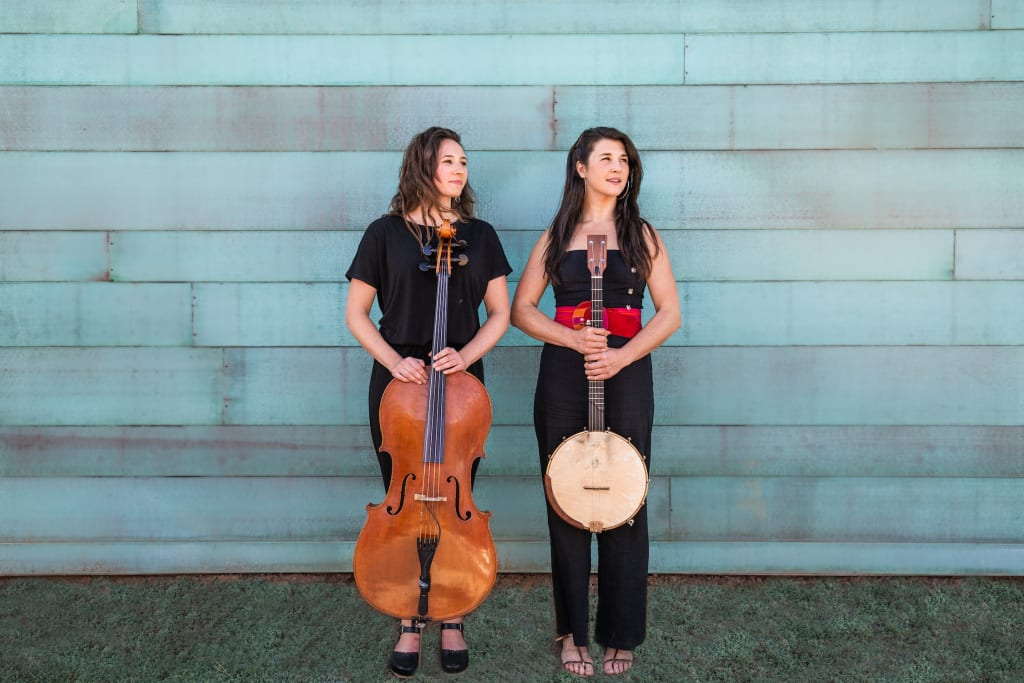 It's approximately just after 4 PM when I roll up to the venue. It's August 12th and a late afternoon is settling into an early evening nicely. Jim and Sharill, the main owners of 4 Mile B&B, greet us with warm smiles. The day has finally come where I get to meet my friend's Pearl And Wood. They're taking the stage that evening and I can't wait. We have been given the honor to open for them as well, which is a glimmering treat! I've known Ellie and Natalie for a while now. Ellie came in right after I came in from some Japan travels and Natalie is a family friend of another fantastic friend of mine that I've had since childhood. Naturally, the streams met for a while and those streams became rivers as it is the way that water works.
Ellie and Natalie in Spare Time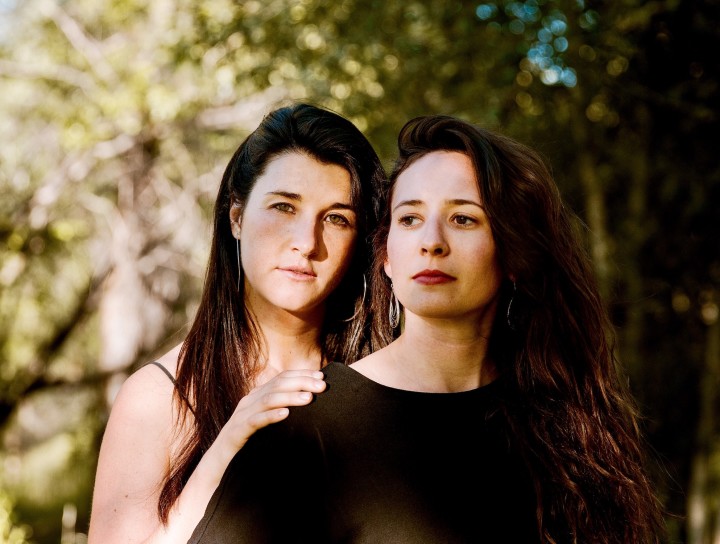 Slowly people trickle in. The barn is adorned with historic western photos and the venue is made of an assortment of chairs, all worn with use as if they have finally found their final resting place on the top floor of a barn with a cozy stage to boot. The food and refreshments are brought in potluck style, which yields to a variety of local cuisine made with love and perfectly artistic. As soon as the time is right, we take the stage and the show starts. Our set passes fast and the venue is intimate, something that we deeply cherish, but it also leaves us vulnerable and we feel it in our bones. This is a place where stories are shared. It's also a venue where we have to be really on top of our game and tight and intimate. Soon our set comes to an an end and we welcome the main set. The audience grows quiet and Ellie welcomes the crowd. We're immediately invited into the space by herself and Natalie. It's more than a concert, it's a gathering and with that note of awareness, the music starts to play. Pearl from a banjo and wood from a cello transmits a warming sound as both players dig into their first piece. They're multi-talented, though, and Natalie switches up to try on the keyboard often as well in later songs to come. Ellie sticks to her cello, but there are secrets that she can play different types of wood as well and for that we can silently hear the old boards creaking from time to time, which is actually trees bowing silently around us to listen in closer. Both artists pour their hearts out on the stage. There are stories of love and loss all sprinkled with overwhelming gratefulness as the sound only grows warmer with experience and time and the artists explain this as they weave in between their melodic originals and a few timely and relatable covers as well. It's been a surreal summer in a way, laced with smokey wildfires and yet, in that moment and in that space, the music lets everyone know that somehow everything was meant to be. Pearl and Wood also let's us know that an album is coming out. It's a few years in the making, but as the rivers tell us it takes time to carve out soil. We're patient and realize we have to go with the flow.
Jim is an avid songwriter himself and his Bed and Breakfast often hosts musical talents. I think he's aware that there's a special spice left in a room after an evening of music.
Click here for Pearl & Wood's landing page.
Click here for Jim's B&B.
Click here for our music as well.
Thank You,
John
concert