Passed Down Like Folk Songs, They Will Last So Long: Ranking Tracks from Taylor Swift's folklore
From purple-pink skies to foggy green forests - she really can do it all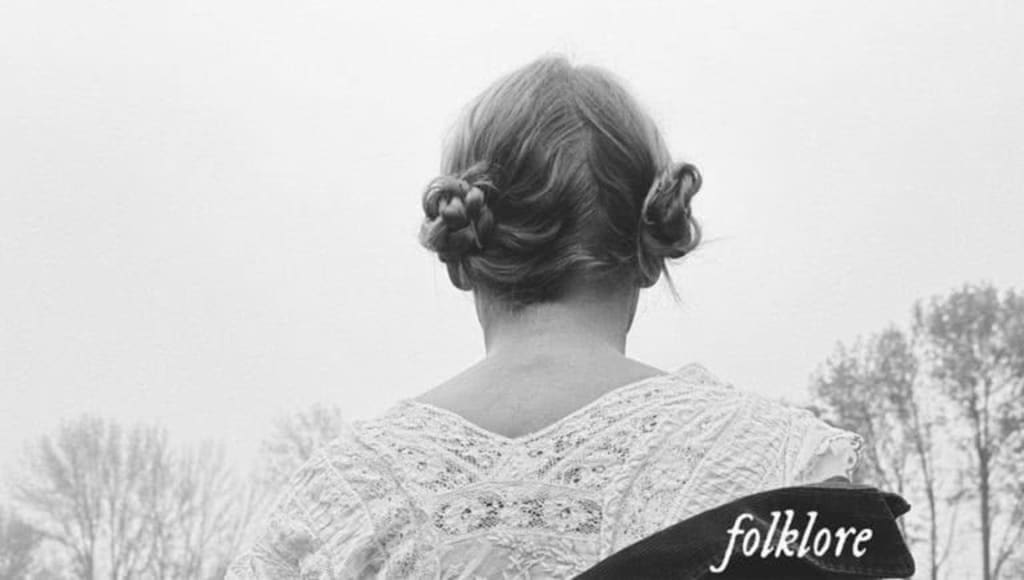 It's safe to say the current situation of the world isn't easy for any of us. I don't know about you, but I have always turned to creative arts as a coping mechanism, and I found that films, tv shows and music have carried me through lockdown blues. Although they can't substitute physically being somewhere else, at least I can travel in my mind, right?
When Taylor Swift announced she was dropping a surprise album, I was cheering. It genuinely felt like a glimmer of blissful forgetfulness in the midst of all the worries. At the same time, I hated myself for not being as productive in quarantine, but hey, it's not like I have an in-home recording studio. Anyway, you can only hear new music for the first time once and I was so ready for the experience, which did not disappoint.
It took me ages to figure out which songs were my favourites and I considered doing a rating instead of a ranking but then I realised most of them would be at least a 7-8 points and that kind of takes the fun of out picking your top ones, so I'm back to my original plan. I should say though that I adore even the ones I placed on the first half of the list. Without further ado, let's dive in!
#16 – The Last Great American Dynasty
I'm not sure what I expected from this song, but it wasn't it. I can't even explain why, but it just never clicked with me. I listened to it in full three times and it's the only one on the album I skip. Regardless, the storytelling lyrics are really good, it's just not my jam.
Favourite lyric: There goes the maddest woman this town has ever seen/ She had a marvelous time ruining everything
#15 – Mirrorball
This one is definitely a grower on me as I was tempted to skip it on my first listen. Now, I do appreciate it more as the lyrics are probably some of the most relatable on the album for me (wanting to fit in and willing to change everything about yourself to make that happen just hits a whole different cord). However, the production just doesn't do it for me personally, and even though I do listen to it more now, I love the other songs too much to rate it any higher.
Favourite lyric: I've never been a natural, all I do is try, try, try
#14 – Epiphany
Now, this rating is not because I think this song isn't good or because I don't like it. It's the opposite for both – Swift's vocals are breath-taking and obviously the whole war/COVID-19 visuals cut so deep it makes you want to cry. Its subject matter makes the song quite hard to listen to unless you're really in the mood for it, and that's the main reason it's this low on the list. Although I can definitely see it being used in a movie or perhaps even a future documentary on the virus as it paints an extremely vivid imagery.
Favourite lyric: Only twenty minutes to sleep/ But you dream of some epiphany/ Just one single glimpse of relief/ To make some sense of what you've seen
#13 – This is Me Trying
The lyrics and message of this song are, once again, super relatable. Feeling like you did something wrong in your life and wasted all your potential and keep making the same mistakes is one of the worst, especially if it's your mistakes that cost the ones you love to stop caring. The song is simplistic enough so pretty much anyone could relate to it, and smart enough lyrically to make you think twice. I'm just a little put off by the production and apathetic-sounding singing (although I think that was the point). When I listen to it, I love it, I'm just not in the mood to do so as often as the others.
Favourite lyric: They told me all of my cages were mental/So I got wasted like all my potential/And my words shoot to kill when I'm mad/I have a lot of regrets about that
#12 – The 1
Again, I love the concept. Most of us have had that one person who we sometimes think about and wonder what could've been if we stayed with them. Swift makes an effort to look at both perspectives, both defending and condemning herself where it applies. In the end, she comes to an almost somber conclusion that although it was good while it lasted, her and the person the song's about, in the end it wasn't meant to be. She's able to think of the good times rather than the bad and that's something a lot of us aspire to do when it comes to failed relationships. Although it fits with the message of the song, I personally find the production a bit too chill-coffeeshop-playlist like and since I'm a sucker for angsty music, it's not the one I listen to as much as the others.
Favourite lyric: I guess you never know, never know/And it's another day waking up alone
#11 – Mad Woman
This feels like a Reputation leftover but in a good way. It's obvious that even though Swift is happier and more secure than she was around the time she wrote her most explosive album, there's still some venom to be released, and she doesn't hesitate. The lyrics are more relevant than ever and the low notes are soothing to listen to (albeit hard to hit). It makes me angry when I listen to it, which I think it's meant to, as no matter the progress in the world, the journey for women to be perceived on the same level as men are still had a long way to go, unfortunately.
Favourite lyric: Every time you call me crazy, I get more crazy/ What about that?
#10 – Illicit Affairs
This is where it gets really hard as I genuinely love pretty much all the songs on this album and picking them apart one by one has been difficult enough already. In this acoustic tune, Swift talks about two people participating in an affair, but instead of condemning their actions, she chooses to humanise them, showing there are layers to infidelity and that it's not always black and white, almost making us understand why some people see the appeal behind it. Regardless, it's still a controversial subject matter that I don't condone in real life, which is why I'm not always in the mood to listen to it. Although it can't be denied Swift's vocals sound magically light and the bridge is one of the best on the album.
Favourite lyric: And you know damn well/For you, I would ruin myself/A million little times
#9 – Invisible String
The cheery love tune was a grower, but I'm glad it did manage to suck up to me as it's just so damn cute. The song plays on the concept of fate and soulmates and while it's quite impossible that there is that one person meant for us in the sea of billions of others, it can be pretty to think that once we meet this special someone, everything we've been through up until then had been for a reason. I also love the changes in every chorus, as well as references to colours. All in all, one of the happiest tunes of folklore, and perhaps her entire discography.
Favourite lyric: And isn't it just so pretty to think/All along there was some/Invisible string/Tying you to me?
#8 – My Tears Ricochet
*cue booing from Track 5 enthusiasts* As I already said, I genuinely love all the songs on this album but some of them just have to take the hit in favour of others and for me personally, my tears ricochet falls somewhere in the middle. The song is extremely vivid, with the right mix of sorrow and vengeance, and open to many interpretations. When I listen to the song, it hits me hard, but I find myself skipping it quite often when I got the album on shuffle, perhaps because of its heavy nature. Again, the bridge and the last chorus are absolute perfection, portraying the emotions of both sides with the right amount of venom and despair... god, why can't I rate them all no. 1?
Favourite lyric: Even on my worst day, did I deserve, babe/All the hell you gave me?/'Cause I loved you, I swear I loved you/'Til my dying day
#7 – August
This airy summery track was a grower for me. Again, Swift uses great imagery to describe and make the listeners emphasize with the other woman in the relationship, showing the girl's reflections on the summer fling that wasn't meant to last, not only because the guy had someone else but because he clearly wasn't emotionally invested. Now, as I said before, I don't condone cheating, but just like in illicit affairs, Swift makes us see things from different perspective. All circumstances aside, being the one more invested in a relationship is a horrible feeling, no matter if it's romantic or not. A very bittersweet message wrapped up in an almost cheery production – it's easy to see why it's such a fan favourite.
Favourite lyric: And I can see us twisted in bedsheets/August sipped away like a bottle of wine/'Cause you were never mine
#6 – Betty
Oh, James, you muppet. Surprisingly, Swift manages to get into a teenage boy's head and expressing his thoughts better than actual teenage boys do. In a track that could easily fit into her debut album but with an added hint of maturity, James laments on his mistakes with the unnamed other woman and wants to make a grand gesture to get Betty back. The lyrics are storytelling at its best (Netflix, get on this concept and make us a feature film, please) and the key change towards the end is magic to my ears. Swift almost tricks us into wishing Betty took him back and for all to be forgiven. Almost (how did I get so invested in a relationship in a song?).
Favourite lyric: If you kiss me, will it be just like I dreamed it?/Will it patch your broken wings?/I'm only seventeen, I don't know anything/But I know I miss you
#5 – Seven
This dreamy ethereal track doesn't feel like anything we've heard from the singer before. Swift's falsetto works in portraying childhood innocence, coupled with light production, not to mention some thought-provoking lyrics. It's basically a song to anyone we appreciated way back when we were little, even if they're not in our lives anymore for whatever reason. After all, kids have some of the purest friendships before life stuff makes everything harder. Definitely one of the best representations on what this album is meant to convey.
Favourite lyric: Please picture me in the trees/I hit my peak at seven
#4 – Peace
An absolute grower on me, peace doesn't even feel like a song, rather poetry with melody. It's a beautiful mature reflection on love, acknowledging one's imperfections but offering everything you have to the other nonetheless, hoping that's enough. This is definitely one of the more personal tracks on the album and let's just say that it takes a lot of guts to be so open about what's in your heart when it comes to the one you love (give you a child line, anyone?). Let's hope they can have their peace in the end.
Favourite lyric: I'd give you my sunshine, give you my best/But the rain is always gonna come if you're standin' with me
#3 – Hoax
The closing song of folklore has quite mixed reactions from people – some love it, some think it's too bland and too sad to finish the album with. I am in the former category as I'm a sucker for sad tunes that just let the tears roll down and hoax manages to do that with a hopeless declaration of love that's not good for them. It's something a lot of us can relate to; it's hard to let go of someone, even if they're not meant for us in the end. Sometimes we can become addicted to that sadness, and that's what this song portrays beautifully. You can practically feel the pain in Swift's voice as she sings the bridge and while there's no cathartic conclusion, it's still a beautiful track that I think should get more appreciation.
Favourite lyric: Don't want no other shade of blue but you/No other sadness in the world would do
#2 – Cardigan
Yet another song that could become a feature film and if not for COVID, I'm sure we would've gotten a very extravagant story driven video to accompany it. Regardless, cardigan paints a picture of love, longing, heartbreak and reflection, the bittersweet appreciation of young love lost now that time has given more perspective on it. It talks about something I wholeheartedly agree with – just because you're young doesn't mean your emotions and feelings aren't valid and doesn't make love any less real. It also implies Betty didn't take James back in the end which makes me sad but also, good for her.
Favourite lyric: And when I felt like I was an old cardigan/Under someone's bed/You put me on and said I was your favorite
#1 – Exile
This masterpiece just had to be no.1. The lyrics, the harmonies, the message... It's heart-breaking, beautiful, introspective and thought-provoking all at once. There are two sides to every story and this song manages to convey the nuances of a bitter break up when a relationship just wasn't going to work and what led to that point for both people. I could talk about it for days but for now. I'll say that it got my heart from the first listen and to me, is the absolute highlight of the entire album.
Favourite lyric: All this time/I never learned to read your mind (Never learned to read my mind)/I couldn't turn things around (You never turned things around)/'Cause you never gave a warning sign (I gave so many signs)