Partiboi69 Keeps It Unprotected During COVID-19
Youtube's Algorithm continue's to surface quality hidden gems, PB69 is no exception.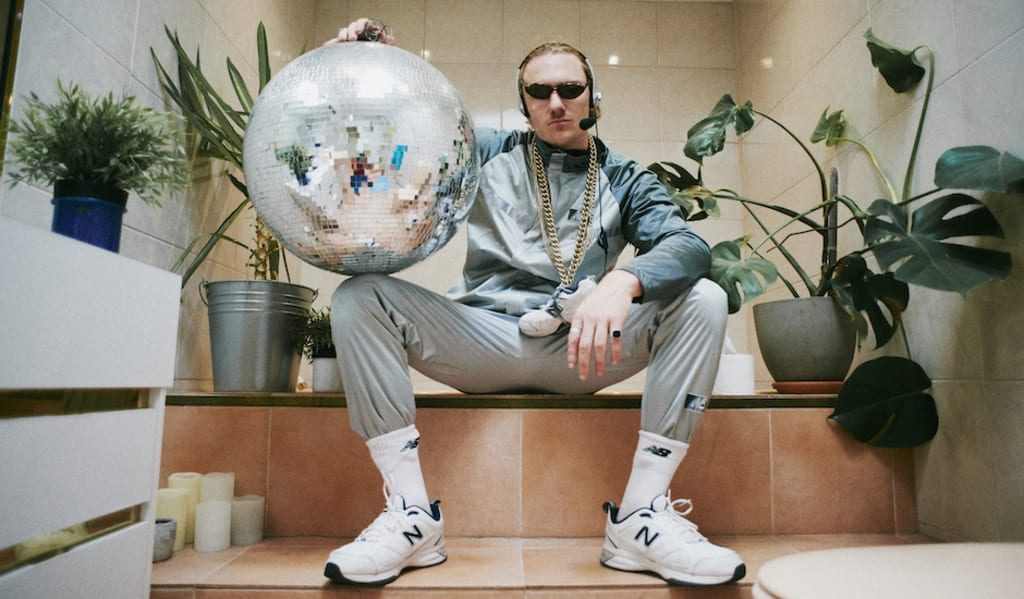 In these troubling times, society depends upon creative outlets to help anchor and secure the social fabric which binds communities together. Music is one of the most powerful and dynamic forces for helping to usher our spirits in the good times and the bad.
For myself in particular, music acts as a bulwark against against the stasis and isolation resulting from this quarantine. And I am sure that music acts a similarly powerful force in many other lives.
And in that light, I thought it would only be apt for me to share some of my favorite music selections that I have been enjoying for the last month or so.
For this quarantine playlist, I wanted to highlight one of the artists that I cannot stop listening to at the moment.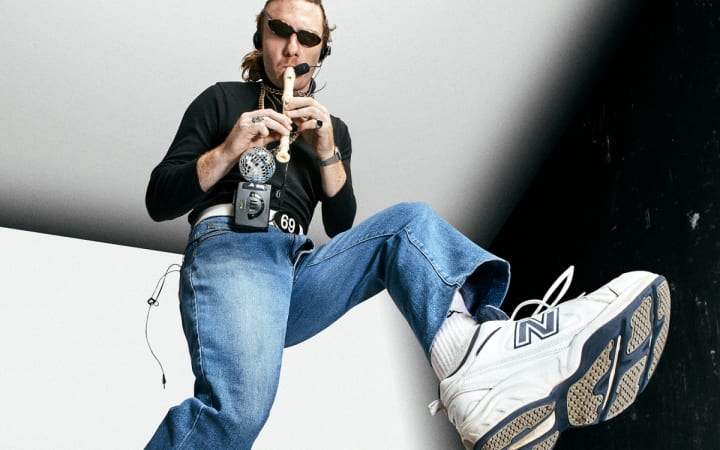 International style pirate, sex icon, enigma of the Australian underground, and renowned for his abstract yet highly lethal 69ing techniques...
Partiboi69 needs no introduction.
He has been on the scene for a little over two years now and kicked off his niche Youtube success with this hit single "Unprotected Love".
As many of the comments allude, many people are graced with Partiboi69's music through the astoundingly astute Youtube recommendation algorithm.
No one ever really knows they need Partiboi69 in their life. But once you have him, the bond is sealed.
"Unprotected Love" serenades the audience into the 'Sting Zone' with gentle and harmonic melodies. While the music may initially be perceived as Lo-Fi, PB69 uses what one might perceive as elementary or trivial music concepts to make invite discussion about what exactly consists musical pedigree.
The somber tone of this particular tune has tones of heartbreak and reflection, which is clearly evident through the music video. Despite the heartbreak, PB69 reminds us that we should always stay open to new opportunities through vulnerability through our relationships, hence the titular "Unprotected Love".
In 2019, Partiboi's graced the world with a long awaited follow up to hit single mentioned above with "Unprotect My Heart".
While "Unprotected Love" viscerally splayed and thrust PB69's emotional trauma of prior heartbreak, "Unprotect My Heart" is a story of redemption, recovery and new beginnings.
This is symbolized with the recent additions of the New Balance 624's to his wardrobe arsenal. They represent the need his need stability and practicality following the personal tribulations that he has overcome.
Now on to the bangers.
I first crossed paths with Partiboi through his single, "Ketamine Dreams".
In a groovy and punchy house banger, Partiboi spreads awareness about chronic horse suffering and pain through Ketamine.
You may notice that his glasses are askew throughout much of the video, but you are mistaken.
The glasses are fine, its just that the world is crooked.
For just over an hour, PB69 keeps us entertained with an entrancing combination of Ghetto House, Techno and Electro.
Reporting directly from the Stingzone, PB69 stays committed to his ethical dispositions of keeping things unprotected — with the appropriate provisions of toilet paper and hand sanitizer of course.
And if you like the 90s and house music, the mix below is for you.
Hidden beneath the glaring meme and irony that is PB69, there exists some serious musical pedigree. Its in this synthesis that audiences are almost always overwhelmed by the prowess of being simultaneously a living meme and professional DJ, who releases music and tours full time.
But maybe those forces do not necessarily counter act in today's media landscape, where one's online presence needs to adhere to the larger culture landscape or it risks being ignored by not breaking through the noise.
PB69 checks all of the boxes of being a "serious" artist; tours, a merch site, a Bandcamp page, Youtube videos with >1MM views, so don't be ramshackled when you see him on festival lines in a year.
Hopefully this motley rabble of saucy bangers gets you through this quarantine.
Also, a great selection of electro curated by the one and only, PB69.
About the Creator
A young wench with a bad leg. My strongest attribute is my sense of smell, my weakest is direction. I've kissed a frog, climbed Mt. Everest, rolled myself in a carpet and been stepped on by Mike Tyson. Peanut butter and Hot Dogs is comfort
Reader insights
Be the first to share your insights about this piece.
Add your insights