Paramore: Altering Of Styles.
Paramore is a band that has altered their beloved sound with pop dramatics. But do fans accept the change?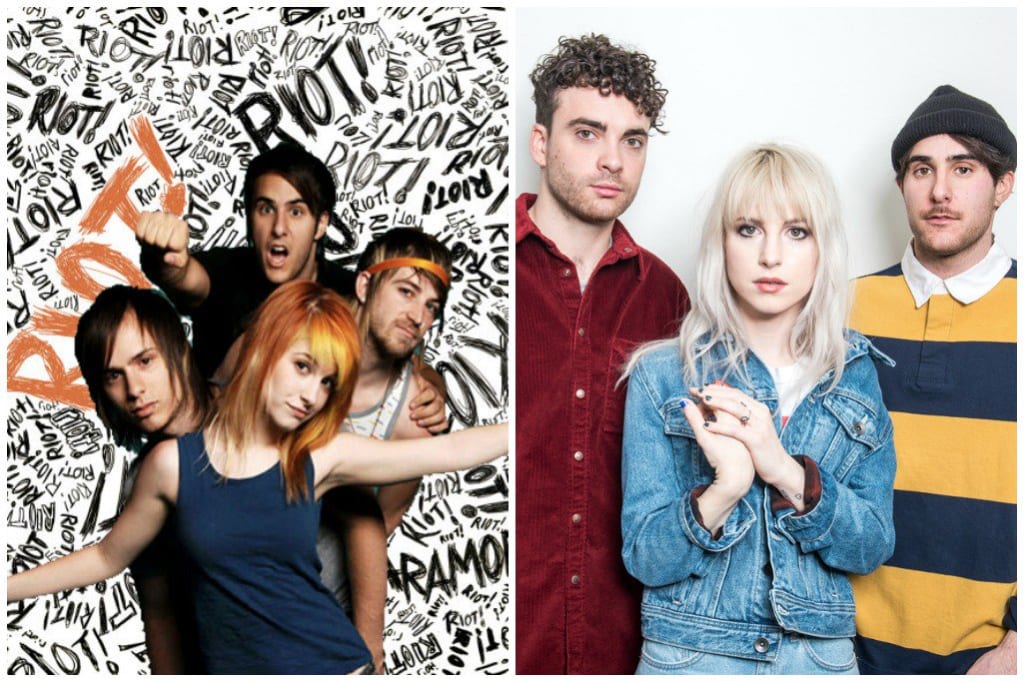 Pop punk has become somewhat swollen. It has many bands under its weighty arms. It gathers up many acts and spits them out into a state of failure. Many acts fizzle out or imitate, spearheading their music but cascading off into a fight for survival. But, there's one band which shredded the rule book and blossomed into a colossal mainstay. That group is Paramore, an act flamboyant when they arrived on the scene in 2005 with their debut opus All We Know Is Falling.
All We Know Is Falling created a storm of interest from pop punk fans and experts of the genre. Songs such as Emergency and Pressure, drew people in, enforcing a sense of excitement. Those songs had taken Paramore to heights unimaginable, setting them up for superstardom. And when they were on the cusp, people forgot that lead singer Haley Williams was only 16. She was young but tenacious, influencing many fans in her age group to follow their dreams.
After the brilliance of All We Know Is Falling, the band wanted to hit bigger platforms with a record truly rooted in pop punk folklore. That album would become Riot! which was a collection of songs that showcased William's song-writing credentials. Every track on the album was masterfully infectious, and the band grew into heavyweights.
Riot! Created a potent response from fans. They related to the subject matter, styling themselves on a band which had risen meteorically. The songs on Riot! Dazzled but ultimately resonated. Tracks such as Misery Business, That's What You Get and the poignant When It Rains all drew fans in and left them enthralled by a sound made to thrill.
And Paramore's rise aided other bands in pursuing musical respect. There are many acts on the scene which have been influenced by them, bands which idolise and follow, utilising their sound around Paramore's infectious blend of courageous vocalisation and intelligent, competent riffs. And with all the pressure on their shoulders, Paramore excelled with Riot! It is to this day an album with an emo heart, a collection of songs which truly blew open new avenues for other artists. From the fist pumping tracks, to the sombre contributions, Riot! is a splendid opus.
Nowadays Paramore has grown into a bigger, more varied act. Their pop punk name has been somewhat overshadowed by a more direct, poppy, direction. New record After Laughter totally marginalises the fuzzed up guitar sound, as the band opt for a slick, radio friendly, direction. Its fresh, there's no doubt about that, but many people feel the band has abolished their fundamental sound to fit in with the pop genre.
But, groups must evolve, and Paramore has done just that. Their music may feel weightless, it may sound totally altered, and fans are shocked to the system by the newly found ethos. Many will stop listening to the band, many have stopped listening to musical outfits because of change. But maybe they'll go back to their hallowed roots, shaking up the pop punk genre once more, dazzling with hooks and pulsating guitar lines as well as empowering messages of hope for disenchanted teenagers who walk aimlessly.
Since 2005, Paramore has put out record after record and has grew beyond their wildest dreams. Now, they can do anything that they please, they could put out another pop score or even something audacious. They have the world in their hands, it is their oyster. But, the disgruntled fans will have to learn that bands must challenge themselves, go beyond and hit against the grain of originality. But for some, it's a hard pill to swallow.