Outpatient (Locked Down and Live) - Gavin Wade
Biopsied in Decline
Outpatient (Locked Down and Live) - Gavin Wade
outpatient
for a better life
on arrival
please make your way
to outpatients
an active mind
lost in translation
on this we fail to agree
it's possible to arrange
a more convenient time
if you require
biopsy at 9 am
please make your way
to outpatients
assisted lives
biopsied in decline
prepare for transformation
for non-emergency
dermatology
if you require
prepare for transformation
outpatient
for a better life
on arrival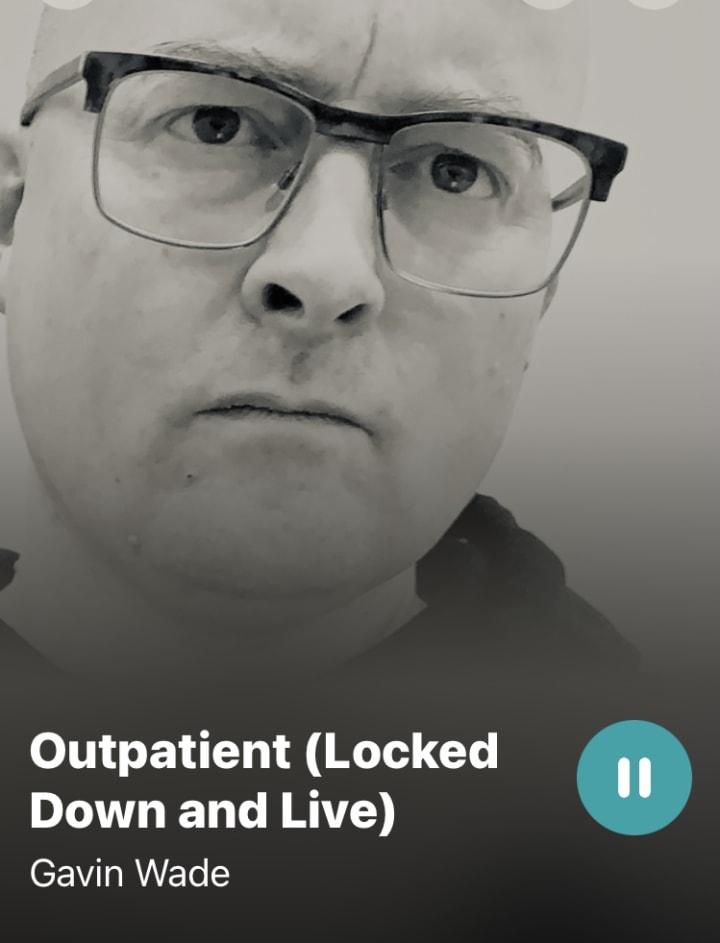 It's a pleasure to work with artist curator, poet and musician Gavin Wade in bringing his words and music to the world. Outpatient explores some of the myriad thoughts and emotions that rise up when we attend as a patient, or accompany a loved one to attend hospital as an outpatient.
First the letter. The date and map. Where to go once we arrive at the designated hospital, the preparation for it. Should we eat in the hours immediately before attending? Making a list of any medication one happens to be currently on. Notes, make some notes so we don't forget anything important that we want to tell the doctor. There's nothing worse than leaving the consulting room to remember a key symptom or question that you'd wanted to quiz the doctor on just as you pop your key in your front door on returning home.
The smell of hospital. The sound of voices and feet up and down echoey corridors. Someone quietly sobbing.
Waiting. Waiting. Waiting.
Finally called we walk to the designated room or treatment bay. Pleasantries pass doctor to patient and back again.
"Get undressed, just your top, behind that curtain"
A biopsy. A mole. It's probably nothing. Best to get it checked. You've been thinking this for months. Then the local doctor. Then the referral. Then the wait. Then the letter.
The worry that you've left it too late. All too often patients are "biopsied in decline".
Hesitancy and overloaded systems kill.
"Please make your way to Outpatient"
Outpatient a poem set to music. A lyric. It appears in Wade's collection 'Songs of the Modern World Volume 1' which is published / released by New Reality Records. Both versions, the studio album version and the 'locked down and live' version are good but the live version is even more spine tingling than the album version.
Here's the live version at Spotify:
And Songs of the Modern World Volume 1 .. the album:
If you're at all worried about a mole anywhere on your body then act quickly and arrange for your medical doctor to give it the once over. If there's even a slim chance that it could be malignant then your doctor will refer you to a specialist where a simple biopsy, usually done, yes, as an outpatient will give you the reassurance or the treatment that's needed. Leaving it even a short time before seeing the doctor can be disastrous so act quickly to avoid being 'biopsied in decline"
Gavin Wade is currently preparing Songs of the Modern World Volume 2 which will be published / released by New Reality Records in autumn, the fall of 2021.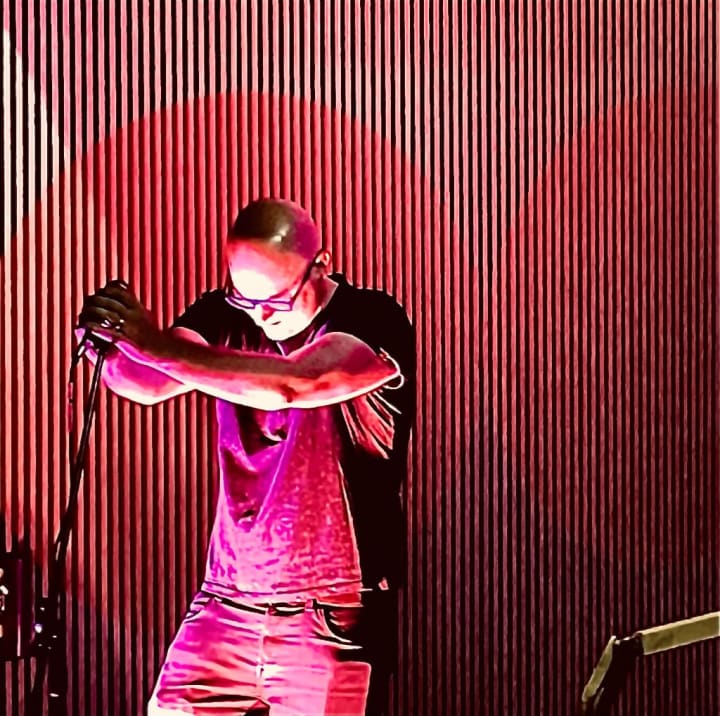 Gavin will be performing at selected art galleries and public spaces across the UK with Abstract Kab .. a mobile artwork, gallery and performance space conceived by Division of Labour with livery by artist Yelena Popova and an interior installation by Gavin himself. Watch out for him near you soon!
You can catch up with Gavin's curatorial work by visiting Eastside Projects in Digbeth, Birmingham, UK.
Eastside Projects is an artist led gallery and is right in the heart of Birmingham's thriving cultural community of Digbeth.
The gallery says:
"We do not make art for the public, we are the public that makes art."
Well worth a visit if you're in Birmingham.. actually.. it's well worth making a visit to Birmingham to specifically visit Eastside Projects!
New Reality Records is a small, radical and fiercely independent record label based in Loughbohemia (some call it Loughborough) in Leicestershire UK.
About the Creator
Paul Conneally is a Cultural Forager, poet and artist.
He writes on culture in its widest sense from art to politics, music and science and all points between.
His Twitter handle is @littleonion and on Instagram he is @little___onion
Reader insights
Be the first to share your insights about this piece.
Add your insights