One Night with the Stars: A Preview
A Benefit Concert coming Dec. 4, where it's more than just attending a concert.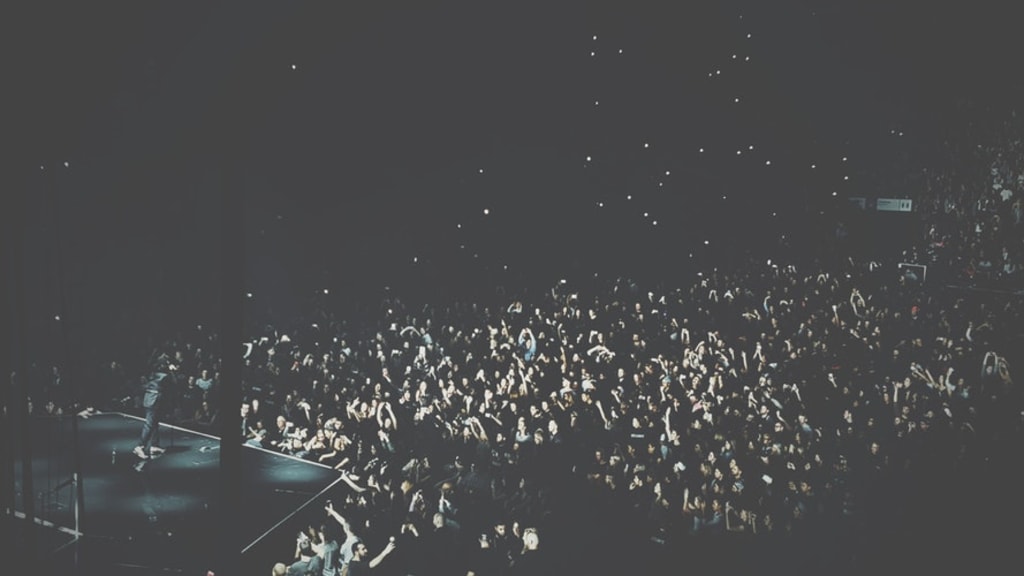 In the spirit of Giving Tuesday, there are so many worthwhile charities that one can donate to. One charity that has absolutely changed my world for the better is Wigs and Wishes.
So many different charities in the world, so little time to devote to each. A charity that is near and dear to my heart is Wigs and Wishes. I've gone to their fundraising gala each October, raised money for them through independent fundraisers, and will now go to One Night with the Stars to give even more to a charity that does so much.
One Night with the Stars is being directed by Billy Blanks Jr. The evening will be a concert style, with many of Hollywood's and Broadway's brightest headlining the Theater at Madison Square Garden. The Dec. 4 concert will also play host to a benefit, where a profit of each ticket sold will be donated back to Friends Are by Your Side.
Friends Are By Your Side was founded by celebrity stylist Martino Cartier. It's 100% a non profit where all the proceeds go to granting wishes or wigs to terminally ill children fighting cancer.
During their October gala each year, Cartier plays emcee and host to the event. With live wish granting and crowning the Queen of the Night, Cartier truly shows all in attendance what this charity does for those in need. It's an evening like no other, with both happy and sad tears combined. However, leaving the venue and driving home puts everything into perspective.
Stephanie Worley, who attends Wigs and Wishes each year, spoke about what the charity means to her and why this worth while cause deserves every donation.
"Wigs & Wishes is one of the most amazing charities I've ever had the honor of being a part of. What Martino does to help women & children fighting cancer is inspiring. I've been blessed to go the past 3 years & see him grant wishes to kids & give wigs to women. To see their faces light up is just incredible. In October of this year, I got to meet sweet Avery. He granted her wish last year of going to Walt Disney World. After spending time with her & hearing about her trip, I became even more in love with what Martino does. I have became a lifer of this charity." Worley said.
The cast for One Night with the Stars is filled with Broadway stars, music sensations, talent show winners, and so many more. The list is growing every single day. These stars are giving their talent for a concert, but they are using their platforms for the good of this deserving charity.
The full cast list includes Season 12 America's Got Talent Winner, Darci Lynne and Dancing with the Stars judge Carrie Ann Inaba. Slated to perform as well are Tom Bergeron, Jordin Sparks, Betty Buckley, Noah Galvin, Mandy Gonzalez, Sal Valentinetti, Fran Drescher, James Maslow, Lillias White, Lainie Kazan, Anthony Rapp, , Jon Jon Briones, Jennifer Gambatese, Sharon Catherine Brown, Telly Leung, Bruce Vilanch, Cheryl Burke, Constantine Maroulis, Jesse Medeles and a Special All Star Performance created by Nappytabs.
Even if you can't attend, the hosts of the evening have since found a way for you to help make a difference. Donate your tickets to local children's hospitals and let a family enjoy a night out. It's that simple.
Take it from me, Wigs and Wishes inspired me to do more. To help people who don't have the health that I do. To give my time, even if I don't have money to give. To be a hero to a kid or woman in need.
Tickets for the Dec. 4 show are currently on sale at Ticketmaster.com, with prices ranging from $35 to $285. VIP Packages are also available with a post show meet and greet opportunity. All net proceeds from the event will be directly donated to Wigs and Wishes.
concert

Megan Roche
13 year old fangirl trapped in a 26 year old's body. Journalist by degree. Proud Paula Abdul fan. 3.19.07
"You don't write because you have to say something, you write because you have something to say." --F. Scott Fitzgerald.
See all posts by Megan Roche →