One Lost Moment
"One Lost Moment" is the introduction to kickoff Gjova's debut album "Northern Son".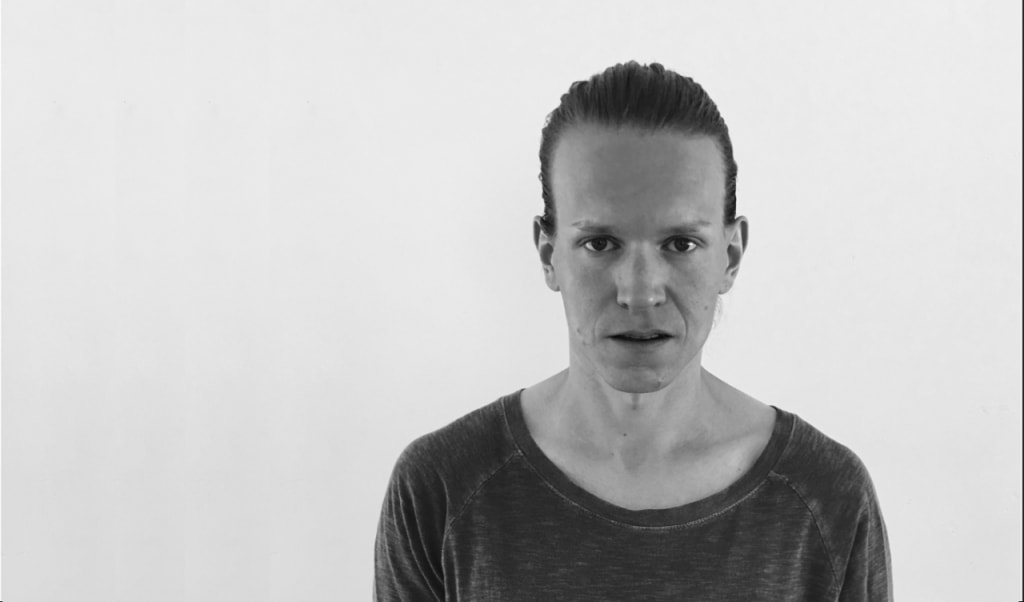 Coming from a small town, called Husum, in the far North of Germany all the way to Los Angeles in California, I was given the amazing opportunity to collaborate with world-renowned musicians, producers, and record in iconic studios, being in one room with Grammy nominees to make music together…musicians and studios who left their marks in history and are part of platinum, gold, and Grammy-winning records and we were making music together: the songs that I have written on my dad's old guitar.

I was stoked out of my mind and truly felt like a kid again. The world of recording studios was my playground. Beyond that, throughout this incredible journey, I've had the pleasure and privilege to collaborate with people who made the music I listened to while I was growing up — the creative minds who inspired me to make music with my family and friends when I was young. Their music was the soundtrack to my youth. Having this opportunity is the story I fell in love with. It just blew my mind. I am deeply grateful for this experience and the moments we shared.

Gjova
Q: How long have you been creating music?
Since the age of 10
Q: Do you have a preferred genre?
I grew up listening to a lot of hardcore in my teens. That kind of music shaped the way I experience and write music today. These days it's all over the place. I admire and value music that is made with "traditional" instruments.
Q: What is your creative process like? Where do the ideas come from?
I'm chasing Flow when making music. Creativity is a species of knowledge. So, I'm building my knowledge base every day. That means listening to different kinds of music and also learning about other disciplines such sports and other forms of art. I love to collaborate. That takes creativity to a whole other level.
Q: Are there any challenging aspects to writing and/or recording your music?
Totally. That's a good thing though. In challenges we thrive, in challenges we find Flow. With every new song, I'm trying to do something different. Either working with different instruments, elements, and sounds or mixing up the structure of a song. Let's break rules and push off of boarders to see where our creativity takes us.
Q: Tell us about your latest song, EP, or album.
One Lost Moment is the introduction to kickoff my debut album Northern Son. The uptempo song is an interplay between melancholic alternative rock and indie pop tunes. Driven by an expansive sound, the song breaks out in a big mid-tempo finale.
One Lost Moment dives into the journey of discovering oneself and dying to the old ways of experiencing life. It's about the moments of facing adversity, breaking free from it, and leaving it all behind.
American producer and mixing engineer Steve Evetts (Poison The Well, The Dillinger Escape Plan, The Cure) was responsible for the mixing and gave the song a big, deep, and warm sound that suits the song incredibly well. Collaborating with Steve Evetts is a teenage love story for me as Steve produced records of bands that were the soundtrack to my youth. (release date: October 8, 2021)
Q: Do you write and release or do you plan each release?
I'm constantly writing new stuff and I love the idea/concept of an album. I definitely set goals for my project and plan things ahead.
Q: Do you have any other plans relating to this release? A video?
Absolutely. For One Lost Moment there is a lyric video. I also have a video for the song Closing Shades which was shot in the gorgeous vastness of White Sands in New Mexico. For the song Hurricane there is a video with footage from the studio session at Sound City in LA. All songs are on my debut album Northern Son which will be released in January 2022.
Q: What is the best song you ever released and why?
I have two released songs so far (Closing Shades, Hurricane) but I won't pick a winner. What I can tell you though, on Hurricane I collaborated with a children's choir for the first time. That was definitely something special. Since I heard Pink Floyd - The Wall, I was in love with the idea of hearing kids sing their hearts out in my music.
Q: What song do fans seem to favor?
It seems like Closing Shades is in pole position so far. Let's wait for One Lost Moment and the release of my album to see if things change.
Q: Which of your songs is, or do you think would be, fun to perform live?
My song Pure Oxygen would be an exciting and fun challenge to perform live. Besides drums, guitars, bass, vocals, and piano, there is also a string quartet and a brass quartet in there as well as a children's choir. That would be a crazy ride to experience and pull off.
Q: Has your style evolved since the beginning of you career?
Totally. It's constantly evolving. It's about seeking challenges to find out where my creative abilities take me in collaboration with other great musicians and artists.
Q: Is there message in your music?
Most of the lyrics are personal in nature. It feels most natural to me writing this way. The play with words has always fascinated me as a creative part of my musical journey. I do a lot of creative writing (short stories, poems). So, it comes from that place.
Q: Playing live or recording in studio? Do you have a preference?
Both are so much fun and play an important role within my musical journey. I take them both. When playing live, I prefer playing with a band...
Q: Tell about a magical moment or positive experience that has happened during your career.
Previous music projects took me all across the globe touring and performing throughout Europe, the US, Brazil, Hong Kong, and Japan. It's always magical seeing new faces singing the words I wrote in my room back home. Seeing lyrics of mine tattooed on someone else's arms were definitely moving moments for me...
Q: Are there any musicians who inspire you? What qualities do you admire about them?
My parents and my brother are my biggest inspirations. My brother taught me how to play the guitar and how to write songs. Then, all my favorite bands during my teens still inspire me to this day. The musicians and artists I collaborate with are truly inspiring to me. Lucky me. And then there is a creative mind like Jacob Collier out there who is just out of this world.
Q: Would you like to travel to other countries to perform your music? If so, what would be your first stop?
Touring the world with my music is one of the greatest experiences I made throughout my life so far. I haven't been to Australia and South Africa yet but did plan to tour there in the past. That would be amazing. Iceland is another place I wanna see...
Q: Other than fame & fortune, is there something you hope to achieve through music?
Finding Flow, connecting with others, touring the globe, sharing my greatest love (which is music) with the world. I couldn't ask for more...
Q: What is your favorite/best outlet to connect with your followers Instagram, Spotify, FB, Twitter, iTunes? How would you want them to follow?
I'd like connecting with everyone who is interested in my little creative world through my website at www.gjova.com . Feel free to sign up to my email newsletter. This is the best way to stay connected and support independent art.
Q: What does the future hold for you?
Challenges... Flow
Q: Is there something you would like to say, that we didn't cover?
Thanks so much for the opportunity to share my music with all of you...
Follow:
Want to be a featured mysoundMusic playlist artist? Visit our page for details. Visit Now
interview
About the author
Music Fan plus Talented Musicians and Artist equals mySoundmusic
Reader insights
Be the first to share your insights about this piece.
Add your insights