One Hit Wonders
From horrible to hidden gems, these will never go away.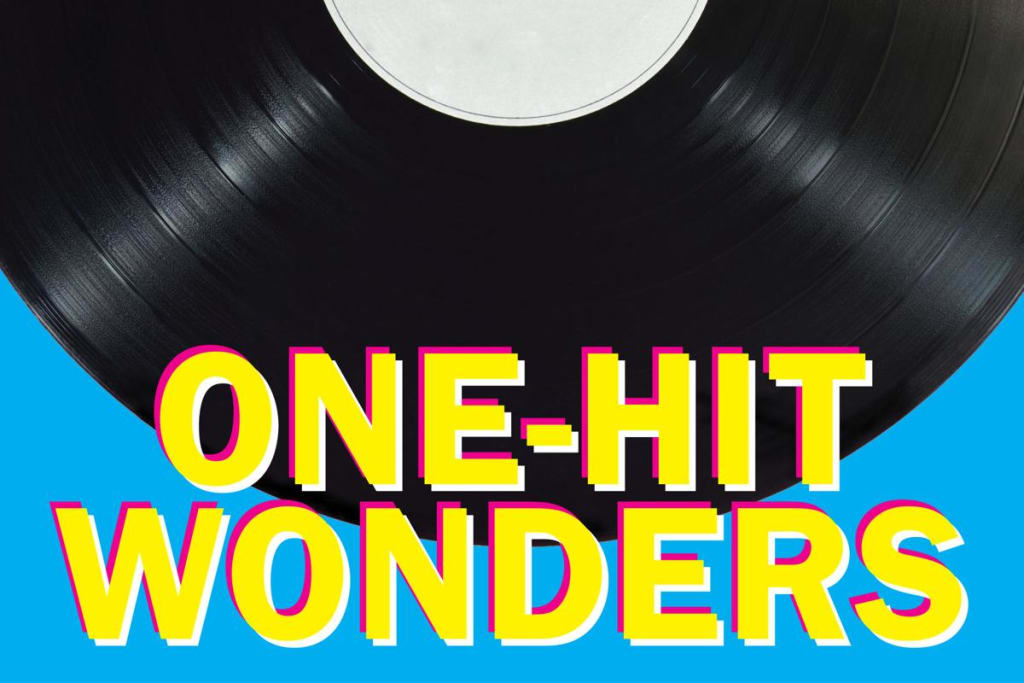 Music: it can move you and it can make you move. From happiness to sadness, fear to calm, it is a constant in most of our lives, be it listening in the car, getting pumped up during a workout, or the soundtrack to a movie or show. Most of us will excitedly play songs for family and friends, trying to share a new favorite or deep lyrical content… but then there are the ones we don't share. The one-hit wonders that are quickly forgotten about and left deep in the recesses of our mind or hidden for us to jam out with in the car. Some of these are really great, some are not. Here are ten of my least favorite one hit wonders, yet even as much as they suck, most of us still catch ourselves singing or humming along:
"Barbie Girl" by Aqua. This is a catchy tune, and will often get stuck in your head. I have yet to meet someone who doesn't know this song, but I have yet to meet someone who truly enjoys this song.
"Friday" by Rebecca Black. I lived 33 years of life never hearing this song; my fiancé played it once just to ruin my day, and it did. I never want to hear this song again.
"Achy Breaky Heart" by Billy Ray Cyrus. My sister LOVED this song when we were little, to the point she wore out not one, not two, but THREE cassette singles of this song. Sometimes I still have nightmares about this song.
"Blue (Da Ba Dee)" by Eiffel 65… People aren't even sure what is being said sometimes. I always thought it was "I'm blue I believe I will die," my fiancé heard "I'm blue 'cuz I beat up a guy"; when you have to auto-tune a song past comprehension it wasn't good enough to record.
"Gangnam Style" by Psy. What is this song even about? Most people can't tell you, and the ones who can had to look it up more often than not. Along with this travesty also came a dance resembling someone riding a horse that was trotting sideways. There was so much going on in this video that I gave up even TRYING to understand it.
"Asereje (The Ketchup Song)" by Las Ketchup. I don't even know what to say about this. My sister and I tried to learn the dance on dance on Just Dance 4 on Wii, but we were laughing to hard at the song to do it.
"What Does the Fox" Say by Ylvis. If you haven't heard this… Don't listen. This song is one long stream of annoying sounds.
"I Wanna Be Bad" by Willa Ford. She tried so hard, in fact she tried too hard on this song to give a bad girl persona. Unfortunately for her, even a feature by Royce Da 5'9" couldn't save her career.
"My Neck, My Back" by Khia. This song is the most NSFW song I have ever heard, equal parts hilarious, and cringy and edited. I don't know how this made it to the radio, let alone to number 1.
"Who Let The Dogs Out" by Baha Men. I really don't think this even needs explaining as much as it was EVERYWHERE. It's never-dying fame is mind blowing to me, but hey, I guess congratulations to them for that success.
This list isn't an all encompassing list; some people still love these songs, we all have guilty pleasures in music. I love many one hit wonders people probably hate. With that, here are my 10 favorite one hit wonders.
"Mambo No. 5" by Lou Bega. I don't even know why, but I will dance and sing with this song every time it is on, and seems like such a sunny day driving nowhere song to me.
"Criminal" by Fiona Apple. I loved this song, but did honestly forget about it until it was in American Horror Story: Freak Show. It's such a dramatic song.
"Mercy" by Duffy. I like this one, but in moderation. Every once in a while is more than enough for me.
"Laffy Taffy" by D4L. This song is cheesy and dated, but I will dance any time it comes on.
"Me & You" by Cassie. It's such an early 2000's song and I love it.
"Addicted" by Saving Abel. I LOVE Saving Abel, this is the only number one hit, but they are such a great band and deserve way more play than they get.
"Smooth Criminal" by Alien Ant Farm. I also love the original by Michael Jackson, this is a totally different take on it.
"Lips of an Angel" by Hinder. Same as Saving Abel, they are a truly underrated band.
"Say Hey (I Love You)" By Michael Franti and Spearhead. This song just screams summer at the beach to me, I don't know why.
"Do It to It" by Cherish featuring Sean Paul. Another early 2000's song that I love. It held up fairly well I think.