Once Played by Rapper Cam'ron in' Paid in Full," Ex-Druglord 'Alpo' Martinez, Murdered in Harlem
Five bullets took a once feared man's life, which hip-hop made a household brand name.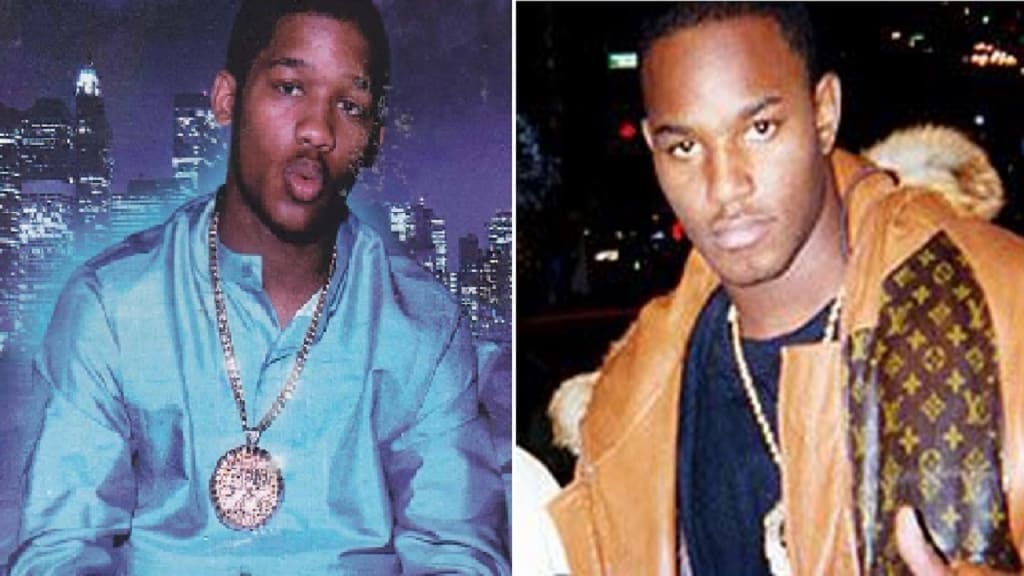 Photo credits: The Source Magazine/Paul Sarossy
A notorious NYC-born underworld figure, who was portrayed in a legendary film by talented rapper/actor Camron "Killa Cam" Giles (pictured right), was murdered execution-style in his hometown Sunday morning (Oct. 31).
It has been confirmed that Alberto "Alpo" Martinez (pictured left) is indeed the deceased target who was sprayed mercilessly with bullets on W. 152nd St. in the eastern part of Harlem — the storied subdivision of NYC's borough of Manhattan. The Halloween ambush occurred around 3:20 a.m. EST.
While speaking with REVOLT TV Sunday afternoon, an NYPD spokesperson said Martinez, 55, was traveling in a red 2017 Dodge Ram, which was found crashed.
The gunfire came from a hitman (or maybe some hitmen) who were inside a moving vehicle, which relentlessly gave chance. In the end, the confessed capital murderer and former drug overlord had nowhere to go or hide. The totaled out and bullet-ridden Dodge Ram was found by NYPD investigators on W. 147th St. near Frederick Douglass Blvd.
A VLAD TV video of the crime scene showed that at least one of the Ram's windows was sprayed dozens of times.
In all, five bullets took a once feared man's life, which hip-hop made a household brand name. The Dominican-descended Giles' brilliant and nearly identical portrayal of the Puerto Rican-descended Martinez was on full display –as "Rico" in director Charles Stone III's 2002 film Paid in Full. Both Giles and Martinez hail from Harlem.
Produced by renowned hip-hop Harlemite Damon Dash, "Paid in Full" tells the life story of Martinez and two men he grew up with. They also were well-known for selling major drugs and directing criminal enterprises. One of them was Azie "AZ" Faison (portrayed by veteran actor Wood Harris of "BMF" TV fame). The other was Rich Porter (depicted in the film by Mekhi Phifer of "8 Mile" movie fame).
Though the film industry often reveres mainstream rap's emulation of underworld figures, on the flip side, other more rugged hip-hop elements know that Martinez got what was rightfully his. The Source Magazine, hip-hop's so-called "Bible" has the reason for this written in stone and why.
"Alpo was often reviled as a snitch who allegedly betrayed the street code to save himself, tarnishing his legacy in the streets, wrote an obscure Source columnist who goes by Courtney B.
REVOLT TV (co-founded by Sean "Diddy" Combs, another hip-hop Harlemite) also showed its juice and knowledge about streetlife folklore in a Sunday afternoon report (Oct. 31) about the successful hit on Martinez.
"While a motive for the shooting has not been identified by the Department, Martinez may have been a marked man, especially within the Harlem community," the report reads.
"The man known as Alpo on the city streets admitted to killing his close friend and business partner Rich Porter — who was also a native of Harlem. Martinez's reputation took another hit when he agreed to testify against his former associates, including his known enforcer Wayne "Silk" Perry, in court," the report goes on to say.
Perry is originally from Washington D.C., a place where Martinez stuck his NYC flag and expanded his drug empire all over the tri-state DMV area. Perry (once an indomitably-feared hitman) is serving a 125-year sentence without the possibility of parole. On November 7, 1991, Martinez betrayed his former enforcer in order to avoid the death penalty in the U.S. District Court of Alexandria, Virginia. There were 14 capital murder counts in his indictment.
Though a police investigation is still ongoing over his case, Martinez finally got the death penalty he was able to avoid decades ago at the hands of the U.S government. The U.S. District Court's division in the state of Virginia does not play. America's First State does not delay or relent regarding its pursuit of lethal injection in capital murder cases.
However, at the execution chamber this time, with Martinez in the crosshairs, the streets held court. The End.
About the Creator
Mr. Trammell is a digital media producer, freelance journalist, and author. He is currently a Chief Contributor at the Black Then History Network (BlackThen.com). Formerly, he wrote national radio content for the Michael Baisden Show.
Reader insights
Be the first to share your insights about this piece.
Add your insights