Nothing's better than Cold Pizza in the morning...
Except maybe Tony Marino's new album of original jazz, Latin jazz & World music.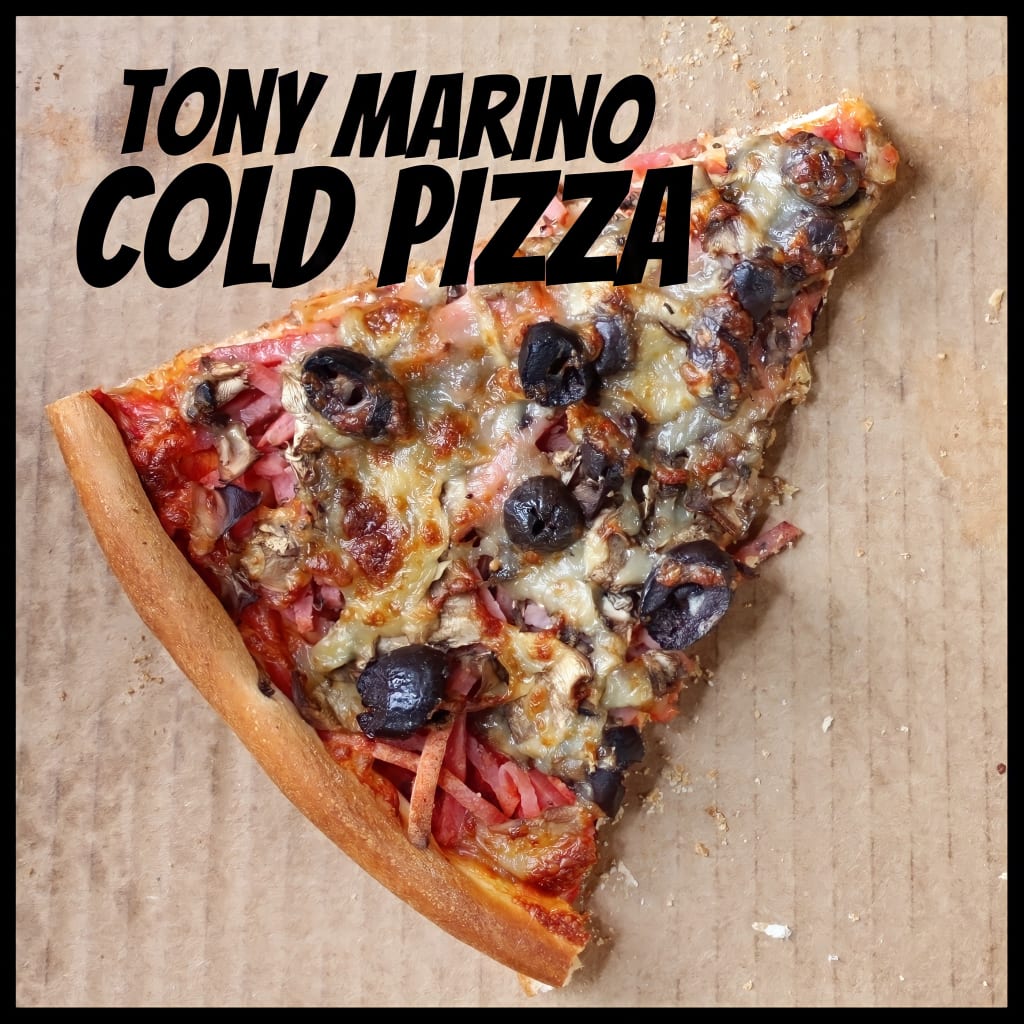 Tony' Marino's passion for Latin Jazz not only earned him a position in the music industry but also forced people to fall in love with the genre. Marino's original compositions have always been considered a piece of art. His work is truly professional, consisting of organic flavors that are true to the audience's taste.
Marino works selflessly to create musical pieces that help keep his audience content. He blows new life into the music with his original creations sometimes hypnotizing the crowd by creating melodies that are unmatched.
His hunger for becoming better every day is what drives him to do better. Watching Marino play his piano is like watching a dancer moving across the stage smoothly and gently. His biggest achievement is producing and composing fifteen beautiful albums over the past two decades and never has his music lost its charm.
Who knew a boy from South Philadelphia would turn into an outstanding musician and rule the audience with his craft. Tony Marino's passion to move ahead in life and learn a skill that he adored the most has allowed him to become the talented musician & composer he is today.
It is not just his work, his compositions and melodies that has earned Marino respect and love all over the world, but it is also his down to earth nature and creativity that makes him loved by all. Listen to his work once and the experience will leave you in awe of it for a lifetime!
Marino dedicates his new album "Cold Pizza" to his family and friends who have showed him kindness over his lifetime. Cold Pizza consist of 10 new original compositions in many flavors.
The title track Cold Pizza is a laid-back R&B composition that was inspired by the many times Marino shared a pizza with family and friends and enjoyed leftover pizza the following morning, reminiscing about the previous night.
Hang In There is dedicated to all the people that have given Marino this piece of advice during the many struggles shared at work, school, sicknesses and simply getting through life in general.
In A Jam is a Reggae inspired by Marino's honeymoon experience in Jamaica. This is dedicated to his wife. One day they decided to leave the resort on their own and had some trouble finding their way back.
Ellie is a ballad that is dedicated to Marino's wife's grandmother, Domenica "Ellie" Zinni, who was one of the most thoughtful and wonderful people that God put on our planet. Missed by all that knew her.
Strut Your Stuff is a frevo dedicated to everyone who worked hard and in spite of their circumstances, accomplished their goals.
Strictly Business is dedicated to all the great people that Marino worked with over the years who put their differences and problems aside to accomplish a task.
Taco Tuesday is dedicated to friends who met on Tuesdays to eat tacos, while Marino lived in the Santa Barbara area.
A-Bop-Te is a BeBop composition dedicated to Marino's friend Greg Abate.
Conversations is a Tango dedicated to everyone willing to discuss differences of opinions and maintain respect before, during and after the conversation.
C Side Blues is a blues that is dedicated to all of the people that Marino played with at SOHO in Santa Barbara.
Tony Marino's music is available on all major music platforms.
Discography
Cold Pizza (2022)

Rhythm and Dues (2021) ** Global Music Award

Swing Your Thing (2021) ** Global Music Award

Que Pasa (2020) ** Global Music Award

Tango Silhouette (2019) ** Global Music Award

Family and Friend (2019) ** Global Music Award

Thank You For The Music (2018)

Sound Investment (2017)

Tony Marino 101 (2016)

It's Not That Complicated (2006)

Tony Marino 5 (2005)

Broad Street (2004)

Samba De Say Party (2002)

Note For Note (1999)

Tony Marino & Havana Heat: The Latin Jazz Project (1997)
also available:
Tony Marino's Latin Jazz Sounds Fake Book - includes the sheet music of original compositions from Samba De Say Party, Note For Note, & Tony Marino & Havana Heat: The Latin Jazz Project, encompassing various Latin styles of music: samba, bossa nova, frevo, tango, montuno, bolero, be bop, swing and calypso, by composer, pianist Tony Marino for C, Bb, and Eb instruments.
more info can be found at tonymarino.us
Reader insights
Be the first to share your insights about this piece.
Add your insights