"Norman F*****g Rockwell" by Lana Del Rey | Album Review
Her best effing record.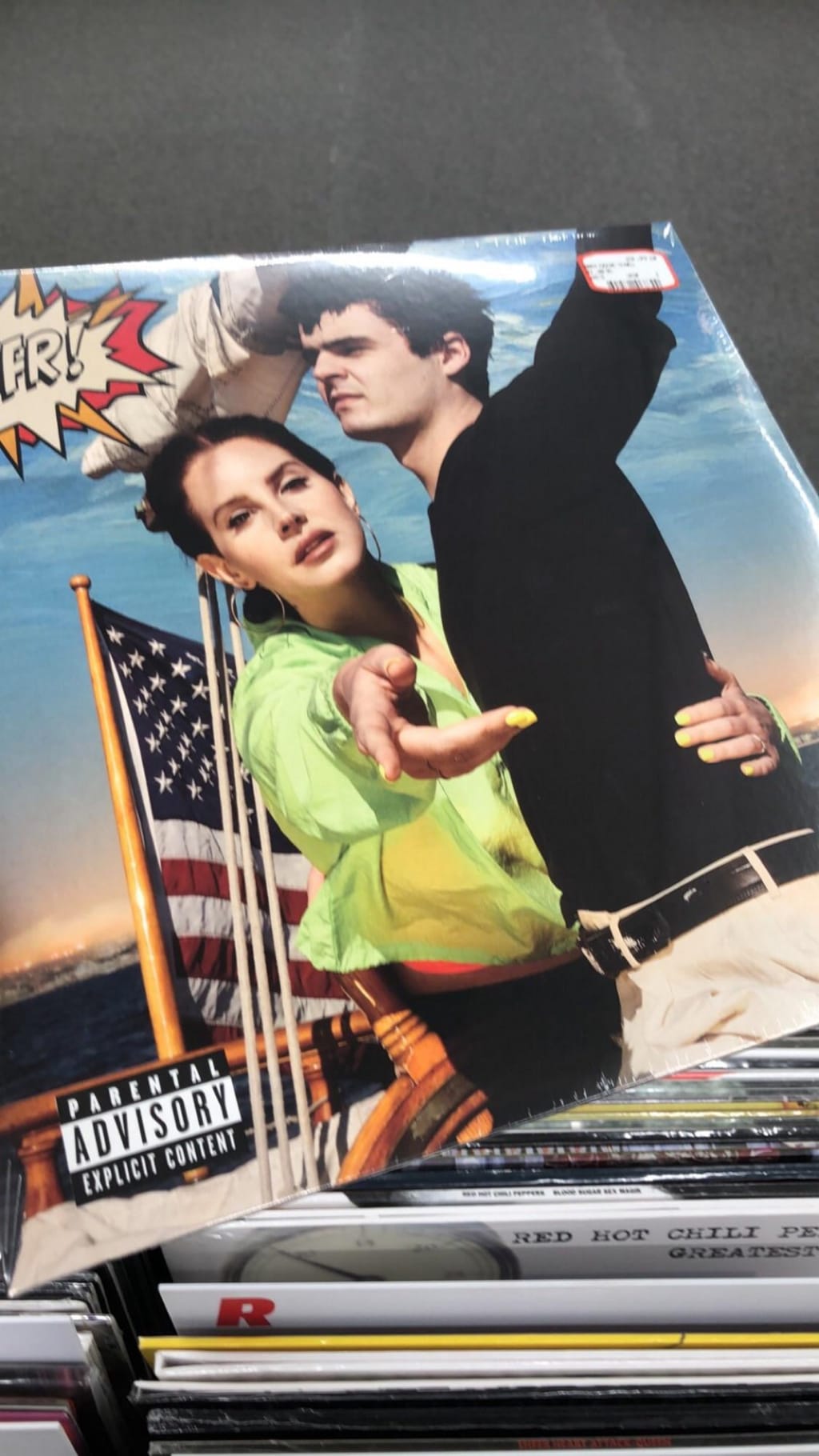 In past eras, Lana Del Rey played the Submissive Woman with little repentance: on Born to Die, she was an upper-class harlot; on Ultraviolence, a metropolitan sugar baby. Even as she stepped into more autobiographical (Honeymoon) and socially-conscious (Lust for Life) territory, the women in her songs often sang to their men with a slavish kind of surrender.
So it comes as a surprise that in Norman F**king Rockwell, the downtown harlot has grown up: for the first time in her career, Lana Del Rey is her man's confidante, the shoulder he can cry on, his rock.
It's a welcome evolution that's doubly exciting because NFR, amidst its lo-fi mix of crunchy guitars & hushed piano, also showcases Del Rey's best lyrics and melodies ever.
"Mariners Apartment Complex", "California", and "How to Disappear" all find her consoling her partner with the maturity and voice of a mother.
I'm your man — Mariners Apartment Complex

You don't ever have to / be stronger than you really are / when you're lying in my arms — California

No one's going anywhere — How to Disappear
Never would the old Lana have ever proffered herself as such a reliable sanctuary, yet here she does it repeatedly and without hesitation. It's the kind of character development that would gratify any fan who's stuck with her since Born to Die and the rocky (sexism-fuelled) controversies that arose during that era.
Maybe the most exciting thing about this newfound growth is that it enhances a track like "The Greatest", where Del Rey proclaims her disillusionment over the American dream.
I'm facing the greatest / the greatest loss of them all

[...]The culture is lit and I had a ball

— The Greatest
For a woman who's frequently exalted America in lyrics past — glorifying its scenery, its freedoms, and its endless highways — this is devastatingly tragic. And given that it was released a few months before the coronavirus crippled civilization, "The Greatest" reads as prophetic too, dripping with the same disappointment that millions of people felt the following year as governments everywhere failed them during a pandemic and the depths of "the culture's" depravity was exposed.
NFR does have a lighter side, with the breezy "F**k it I love you" offering a rare moment of uptempo bliss. Del Rey's take on Sublime's "Doin' Time" instantly cements itself in the Mt. Rushmore of her best cover songs, managing to refresh a classic for 2019 while fitting right in with the album's Californian lyricism. Meanwhile, "Venice B**ch" is still as apocalyptic and ambitious as when it was first released nearly two years ago.
You can thank Jack Antonoff, of Bleachers and Taylor Swift fame, for the fittingly nostalgic soundscape. Lana has always channeled the decades of old, but never has an album of hers sounded like it was beamed directly from the 70s until NFR. In headphones, Antonoff's production puts you square in a Californian dystopia where only Del Rey's voice is the source of sanity.
It was sometime near the end of NFR's third act that I realised Ms. Del Rey was on some kind of creative high with its creation. Her songwriting is as "Lana" as ever but far more confident, her voice more assertive, and in Jack Antonoff she may have found the perfect co-producer.
Going by the news that her next record, Chemtrails Over the Country Club, was written directly after this one, we should be excited at the prospect of that high carrying over to its successor — but regardless of how that album turns out, NFR has already made it extremely difficult for the world to deny Lana Del Rey.