Nirvana's Imprint On The World
How did Nirvana get fans from many generations?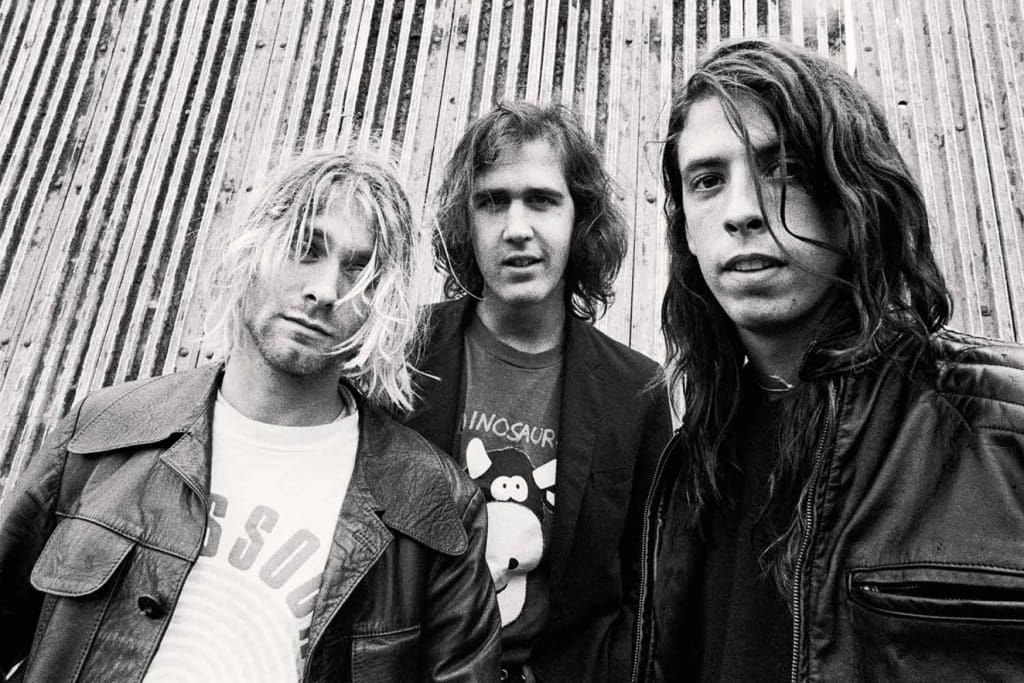 Nirvana, a well-known grunge band, who are mostly known for their song "Smells Like Teen Spirit". They were based in Aberdeen, Washington, and sold MANY venues. At the time, before "Smells Like Teen Spirit" hit millions of listeners, they didn't think they'd ever make it as a big band.
The timing of when they became a very popular band was at the time when many kids were growing up and their songs got listened to by not only adults but teenagers too. Their songs mainly consisted of loud vocals, written by Kurt Cobain, who may I add has a well-known talent to making poetic lyrics that don't only sound amazing when Kurt sang them, but on paper also, they were very technically written and constructed. May I also add that they also had done quiet songs too, and here are some examples: "Something In The Way" and "Where Did You Sleep Last Night".
Kurt Cobain's lyrics consisted of worldwide issues, such as sexism and stereotypes, which Kurt Cobain disliked very much. "At this point I have a request for our fans. If any of you in any way hate homosexuals, people of different color, or women, please do this one favor for us — leave us the f**k alone! Don't come to our shows and don't buy our records." –Incesticide liner notes.
In the song "Been A Son", it is implied to be in a semi-autobiographical account of a father who wanted a son but instead got a daughter. This shows another inflammatory topic of sexism, which Kurt deeply hated. In his younger days, he saw the lyrics of other bands that had lyrics filled with sexist topics, and other inflammatory subjects. Kurt didn't like this, therefore this is why his band consists of many songs that shed light on these dark subjects, to make them more public so that it could change and eventually end in the world.
On an MTV interview, Kurt Cobain stated that he did have a stomach problem and that he "sung from the stomach" as that was where his pain was, which is what reflected from the band's songs. His intention was to share his feelings with the world, which is what happened.
Many generations from young to old listened in to Nirvana's songs. This was passed on from generation to generation, and still to this day, there are new Nirvana fans, despite the band being technically broken up because the band respectfully wanted to quit the band after Kurt Cobain's death on the 5th April 1994.
Their imprint on the world is everlasting. They had a goal and wanted to heal the world from all of it's suffering, and gladly did that over the years that they made music. Later, after the band members went separate ways the drummer "Dave Grohl" made a new band, which he called "Foo Fighters". His role in that band is the singer and guitarist, accompanied by Taylor Hawkins on the drums, Chris Shifflet as the lead guitarist and Nate Mendel on the bass guitar.
Overall, Nirvana had a massive impact on the world, such as making people realise how many bad people were out there and that they had to be stopped. They were like miracle workers who came from a dark place and sung about dark things, as the topics that were in their lyrics were often ignored by society.