New Year, New Music - Pt. I
Check out what 2018 has in store for us, or might. Here are both definite and possible releases for the new year.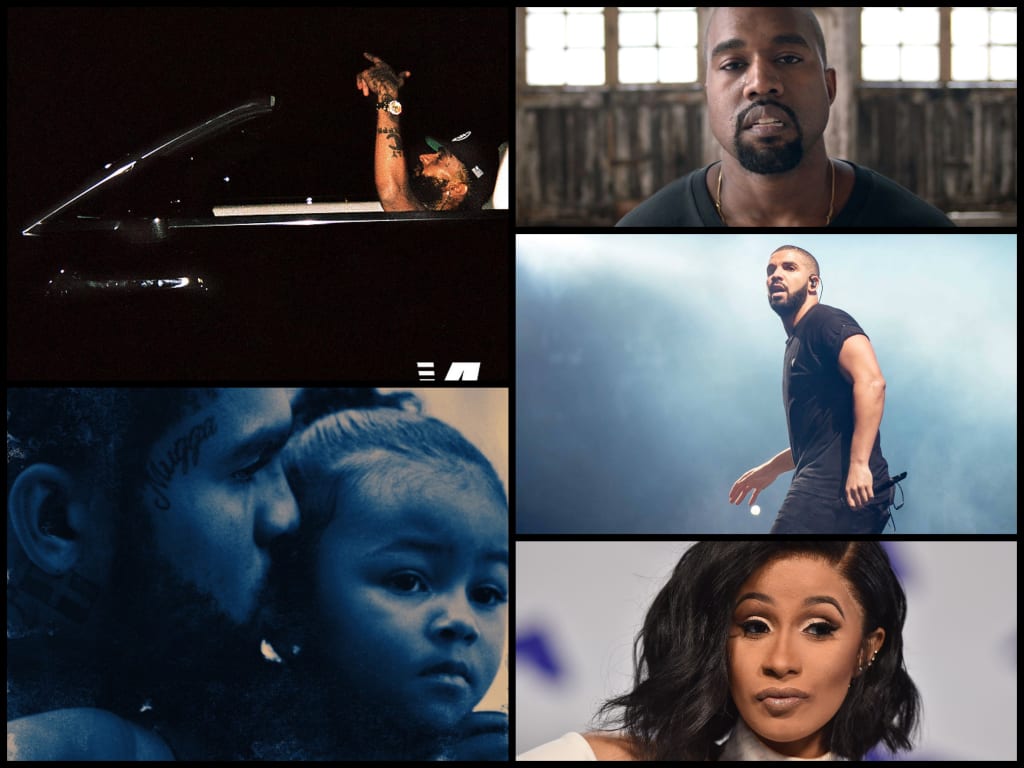 2017 was a great year for music. When you thought the mumble rappers were going to take over, in comes the lyricists. When you thought the industry forgot all about R&B, in comes a slew of R&B releases from both oldies and newbies. Streaming sales took over the game, podcast-galore, and well, the memes were downright legendary. Let's not forget when the rest of the world seemed to catch up with us when it was announced that Hip Hop became the dominant genre of the country. Uh, duh.
Now it's 2018! There aren't too many projects confirmed for this year, but conclusions have been drawn and clocks are a-tickin'. And I for one have a feeling 2018 might just snuff out 2017. Kidding! I know, "How do you beat out releases from Jay-Z, Kendrick Lamar, SZA and the rest of them?" Well, we shall see.
Paranoia 2 - January 16th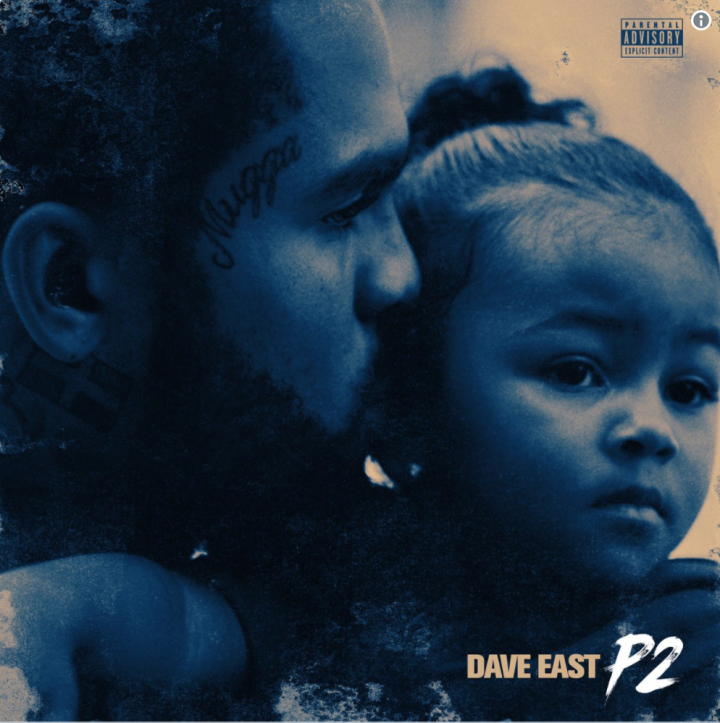 Well, it's just an emotional rollercoaster with this one. Whether we think we're getting his debut album, in comes another mixtape.
After releasing Paranoia: A True Story in August, Dave East offers up its sequel. He took to Twitter to make the announcement, as well as reveal the cover of Paranoia 2 which features his daughter, Kairi Chanel. East has always been open about his life, especially with his daughter who just makes his pictures that much better. When comparing the two covers of Paranoia and P2, the content comes into question. Paranoia shows himself sitting there in a frantic daze, whereas Paranoia 2 closes up on his and Kairi's face. More mature content, perhaps? Will this project focus on the future? Or will is focus on the ladder, building up to the future? And his debut album will be the future?
He first talked about Paranoia 2 right after the release of Paranoia, but its Halloween-due date was completely passed over. When talking to XXL about P2, he went on to confirm "and then, album time, like my real debut - debut, debut. Probably like, end of the year, top of the year…That's when you gon' be hearing about Tidal and all that." The 15-track project includes features from the likes of 2 Chainz, Sevyn Streeter, Fabolous and more. Still new to the game, Dave East has all the potential to drop an amazing debut album. Whether it be late this year, or early 2019, there is no debut album in sight so we'll just have to enjoy the build up. Just let the Paranoia sink in.
Nas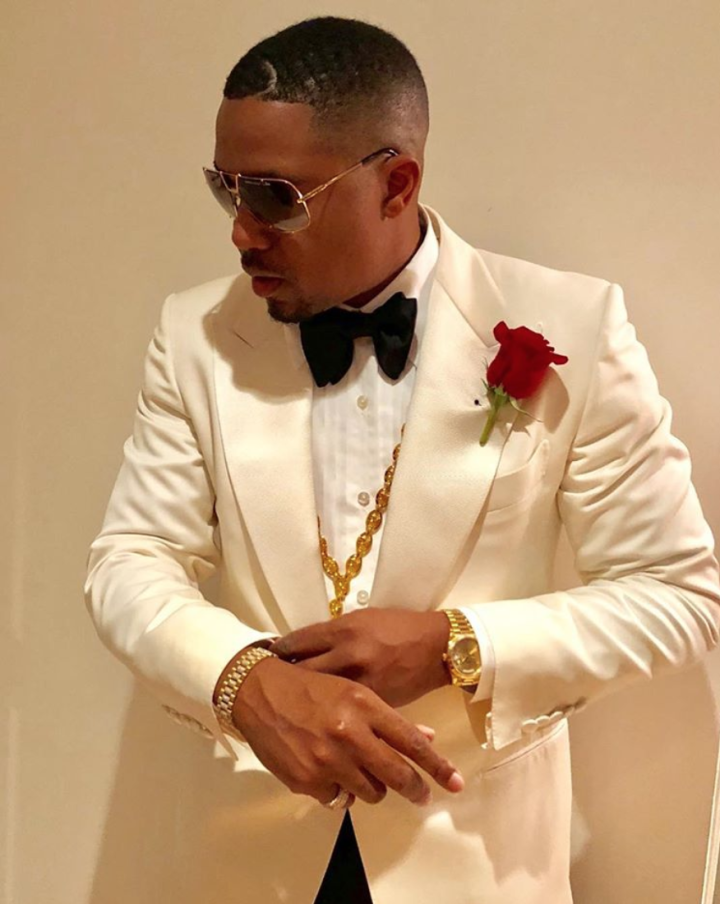 TBA
It's been six years since Life is Good, and while it's been reported that his next album is done, Nas has yet to release anything. I imagine him sitting on this album until he feels it's the right time to release it to the masses. While we wait and twiddle our thumbs, growing tiresome is not an issue. An artist as talented as the legendary Nasir Jones, we will be waiting. But uh, Esco? Hurry up, please!
Man of The Woods - February 2nd
After some teasing in the past few weeks, JT has officially announced that his fifth studio album, Man of The Woods, will release February 2nd. Timed out perfectly since the album's release is two days before he hits the stage at the Super Bowl 52 Halftime show. It's been five years since The 20/20 Experience, which dropped seven years after FutureSex/LoveSounds - Timberlake is no stranger on waiting. Back in November, Timberland told Rolling Stone, "The music we just made? It's gonna put him on another plateau."
The announcement was made via a short teaser that stars his wife, Jessica Biel, and Pharrell Williams. The trailer also features snippets of new music, especially one being the album's lead single, "Filthy," which is set to drop at midnight Friday, January 5th. As he tweeted: "This song should be played very loud."
The visual offered above portrays Timberlake as rugged and part of nature, feels of The Revenant, he explains in a voiceover, "This album is really inspired by my son, my wife, my family, but more so than any other album I've ever written, where I'm from – it's personal," With rumors of JT going country, and confirmed contributions from longtime collaborators Timberland and Pharrell, who knows what we'll hear on February 2nd - but we are here and ready for it.
Cardi B.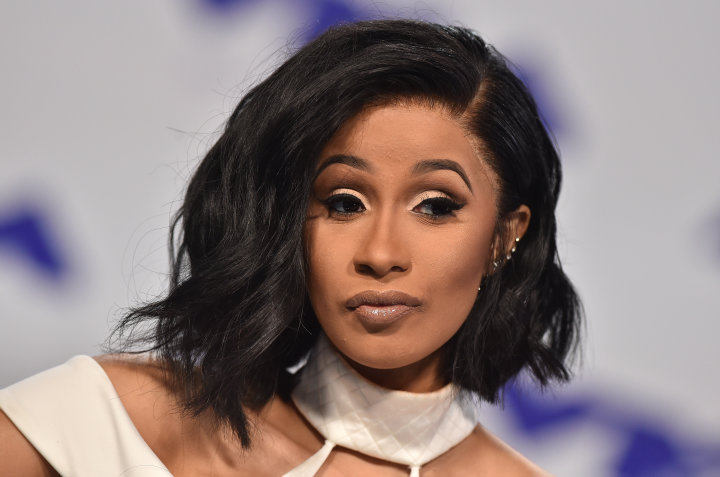 TBA
2017 was most certainly Cardi B.'s year. The underdog, the glow up, that one fun and crazy cousin that you can get lit with and also get some amazing advice from—Cardi fits all the relatable storylines and makes it easy to root for her. Releasing hit single after hit single, Cardi's been has broken a couple records on Billboard. She made history by reaching No. 1 on the Hot 100 with "Bodak Yellow," being the second solo female to do it after Lauryn Hill in the late 90s. Literally the second day of the year it was just announced that she is the third artist, following The Beatles and Ashanti, to have three singles simultaneously chart the Hot 100. And if you didn't notice it, she is the first rapper to do it: No. 4 "No Limit," No. 7 "Motorsport," and No. 10 "Bodak Yellow." Following up with the new record under her belt, she teamed up with Bruno Mars with a remix of his 2016 "Finesse." It's her first track of the year that just might make it on the chart. Check out the "In Living Color" inspired visual for their collaboration.
Man is Cardi riding that wave of success, but when will she finally release her debut album?! On a couple occasions in the past, Cardi did mention her album was done via social media. Nothing came of it, it's safe to assume Atlantic had over plans. J. Cole even gave her some advice to not rush her work, only release what she's happy with. She and her team certainly have been making strategic moves so it should be any day now with all the recent success. Cardi B took over 2017, and it looks like she plans on making 2018 her bitch too.
Nipsey Hussle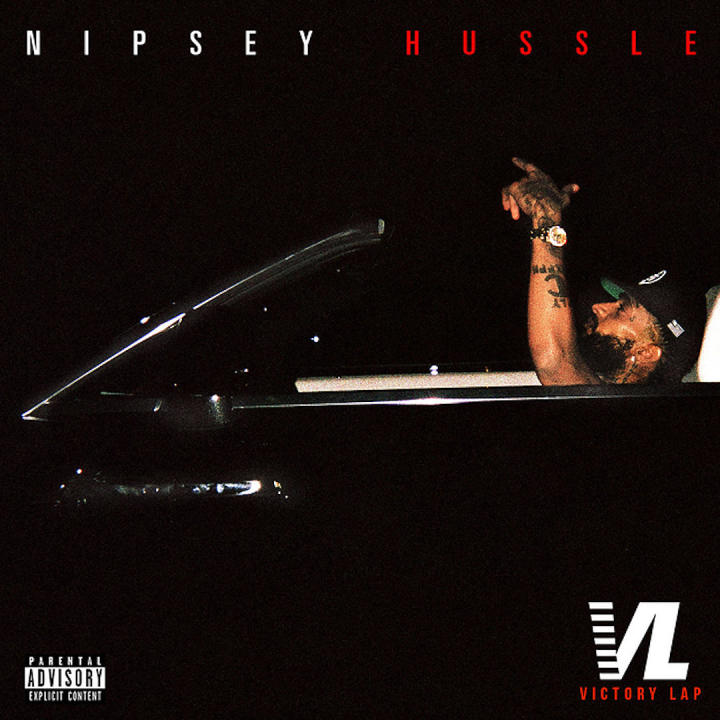 Victory Lap - February 16th
Fresh off his Atlantic deal, Nipsey Hussle announced his long-awaited debut, Victory Lap, will drop February 16th. Along with the announcement, he dropped the album's lead single, "Rap Niggas."
Nipsey Hussle is in the middle of his promo run, making a stop to the Rap Radar podcast to sit down with Elliot Wilson and B.Dot Miller. In the interview, he talks about his debut, bringing his independent label All Money In LLC to Atlantic Records, having to switch from rapper to entrepreneur and more. Back when he made the deal, he sat down with Billboard to explain his hunger and ambitions concerning the multi-album Atlantic partnership:
"It's not about a fame ambition or getting a radio record. The decision really came down to the message I'm trying to get across. I wanted to give that message the best chance to be heard and consumed on the highest level. that was my goal from the hump as All Money In took time to build its position in the hip-hop lane."
Drake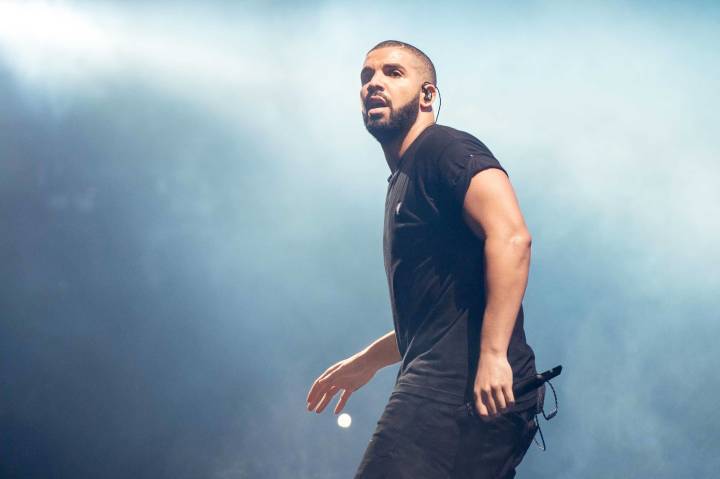 TBA
"I'll be back in 2018 to give you the summary."
Well, not that we're rushing you but… it's 2018, Aubrey. Since the release of MoreLife, photos and videos of Drake in the studio have periodically been taking over social media. Let's not disregard the last two singles that were leaked since NYE.
As More Life was labeled a "playlist," does it serve as the intro to his 2018 album? Will there even be a 2018 album? Of course, considering Drake is known for living in the studio and is a music-making powerhouse. No matter what he calls it, we're still expecting a collection of new music this year.
Chance the Rapper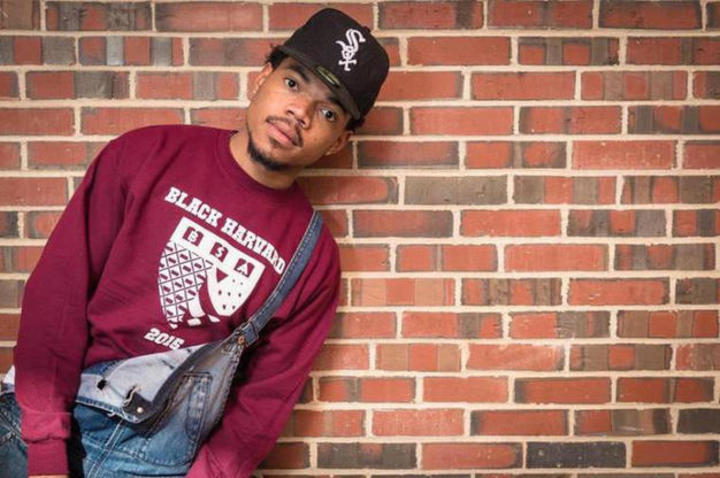 TBA
Since his 2016 Coloring Book, Chance the Rapper has further cemented his career and the fact that, well, he's a superstar. His style has always been unique and he's consistently stayed true to himself. Each project has been different from the sound to the feeling it gives you, and even how it's conceptualized. Although nothing exactly has been confirmed, Chance has been keeping busy recording music, making people laugh, and saving the world. I'm not expecting this new found stardom will change his ways, and it doesn't seem like it has. I do expect Chance to push boundaries, play around with different sounds and even content, and that it will be a great project.
Rae Sremmurd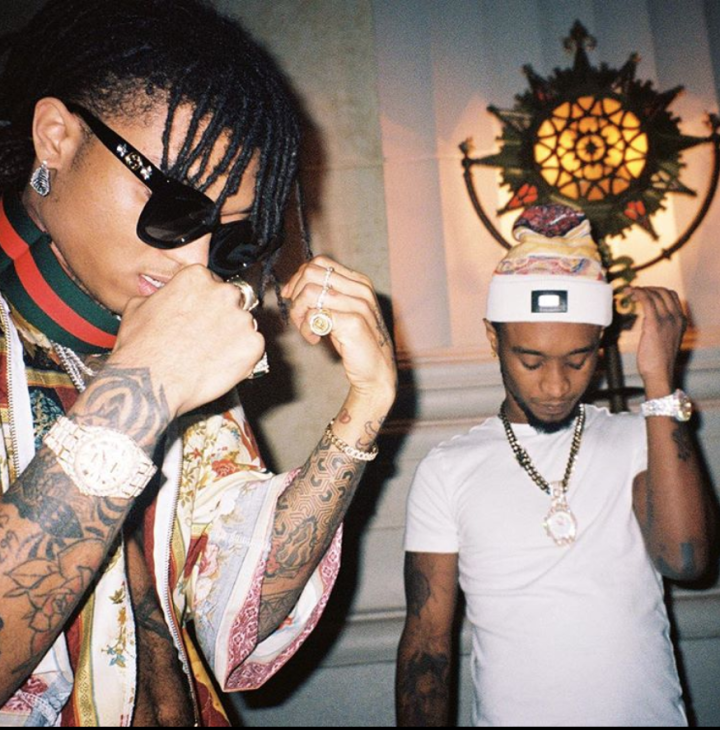 SremmLife 3 - TBA
After their sophomore effort in 2016 got them a No. 1 spot with "Black Beatles," the duo took to Twitter in April that SremmLife 3 was on the way. Months later they dropped "Perplexing Pegasus," possibly the album's lead single. Last month, with no actual release date still, Swae Lee confirmed the third album would be here "January, for a fact." After talks of the two going solo, and Swae's success with actually going on his own, Slim Jimmy and Swae Lee are, "for a fact," a solid team. They are far from breaking up, so we can still expect another project from the "Black Beatles" themselves.
Kanye West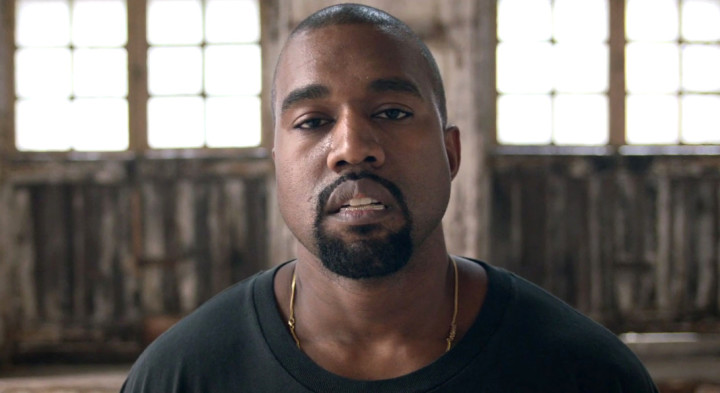 Cruel Winter? Turbo Grafx 16? Who knows - TBA
After a turbulent and hectic 2016, Kanye West spent most of 2017 under the radar. Towards the end he emerged, sightings of him outside the studio with various artists. Even walking around with his laptop has stirred up some rumblings. Ye might just be back. Correction, he's back! Upon the release of the long-awaited No Dope On Sundays, CyHi the Prynce revealed that Kanye West would be producing albums for the G.O.O.D Music crew, including Kid Cudi. Yes, Cudi who dropped out a few years ago. The final release of CyHi's big debut alone signifies Kanye's comeback.
Since his breakdown, he's clearly creating again. The process is therapeutic alone, now add the gratification of bringing up those around you that you've signed. Oh and let's sprinkle the excitement of fans who are ready for another album from the creative genius. Ye's been on a roll, a creative streak. No pressure of course, but we'll be (im)patiently waiting for the rise of Yeezus. Whether that be through the answer to Cruel Summer, or a new album entirely, we are ready for some G.O.O.D Music from a healthy and happy Kanye West.
Pusha T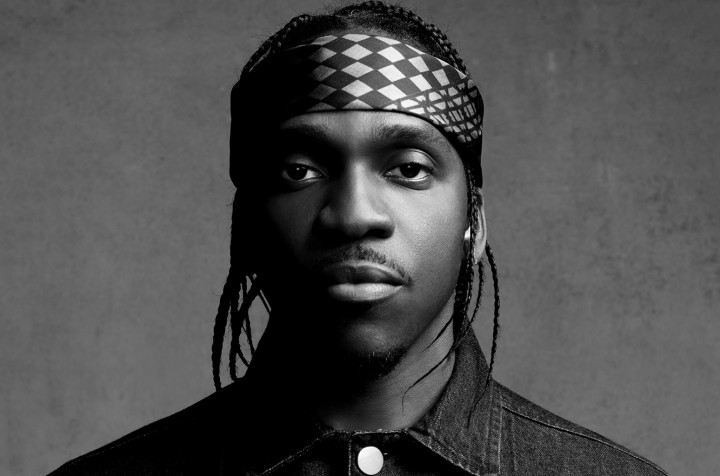 King Push - TBA
It's been some time with no new music from Pusha T—sans any features—since the release of his 2015 Darkest Before Dawn. Push gave an update on Complex News, saying KingPush is 85 percent done. He also goes on to confirm that Kanye will be producing the majority of the project: "It's mostly Kanye West. It's good beats, I'm giving you the science! Good beats! Crack!" A good sign indeed. No hints on who's next. Although a Kid Cudi release was teased on NYE and Desiigner is still waiting among everyone else, Pusha T might just be next in line. 2017 was the TDE year, 2018 may just be the year of G.O.O.D Music.
Wait! There's More!
Stay tuned for part two of "New Year, New Music."