New Music: Darcy Behati
The new electronic hip-hop 'n' pop artist is taking over social media one click at a time.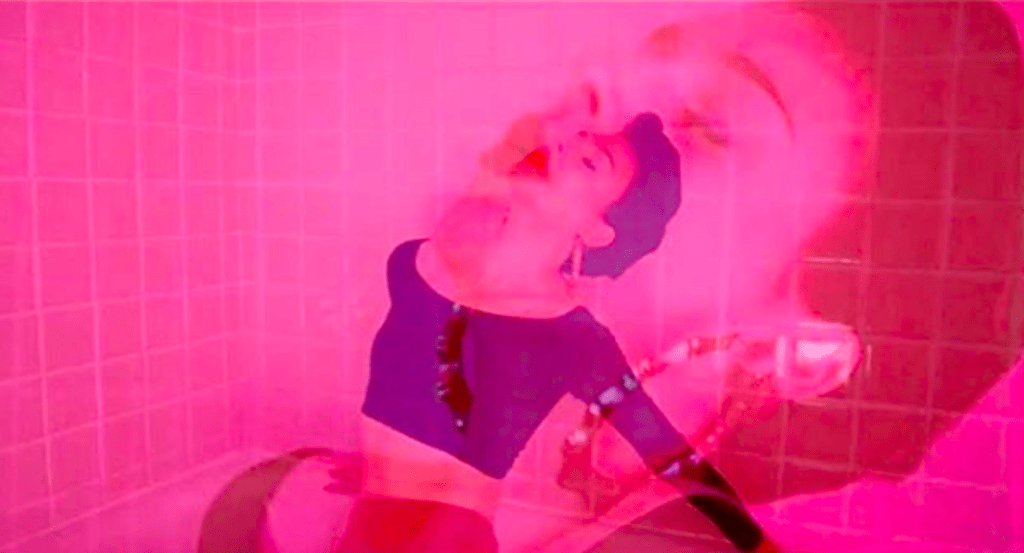 There is always controversy when an individual of creme de la creme skin tone tackles the genre of hip-hop and trap. Particularly if that individual is a pixie-esque female from the heart of London, UK. We unravel the musical moments and mementos of the momentous Darcy Behati, a digital wave sensation.
"Snow and Kush," "Manuka Money," "China White," "Only," "Symphony," "Magpie," and "Begging." The seven tracks complete the first album by the soon to be infamous Darcy Behati — an artist intrinsically syncing together the genres of electric pop with hip-hop and trap rap. What comes to mind when you hear this jazz influenced, wholesome bodied vocalist is a person of grande stature, physically speaking. But Behati is quite the opposite. Standing at only 5'3" and absolute fairy like in her body, I was somewhat taken aback when she practically floated into the room in which we were holding the interview.
"My name is Darcy Behati, but a lot of my friends call me Bambi, so feel free to – I like you already!" She says in a clear, ever so slightly Americanized twang. I can see why her nickname is Bambi, cocoa doe eyes, pale skin, fine featured and elegant in ever motion. She becomes more and more peculiar the more time I spend in her presence.
Asking her about her vision for her music is a kick to the senses, as words instantly pour out of her like a tap on open.
"I wanted to engage peoples senses sensually, sexually, scientifically, and solemnly. I like to toy with emotions in music, I mean, what's the point of music if it doesn't make you FEEL."
You can sense her passion as she speaks by the lights flickering in her eyes and her hand gestures, which is always a good sign for a budding new recording artist. The artwork for each of her singles is created by Darcy Behati, which only adds further to the allure of this hip pop trap star in the making.
"I believe that if you are going to be a recording artist, you should have creative input into every element of what you produce," she says whilst sipping a very specific decaf soya latte; 2 pumps mocha sauce and a lot of stevia sweetener. "It helps me personally visualise how I want my music to look when it's projected into a music video, the colours, the senses, the raw aspects of music that go beyond the notes and the chords. I also am an artist at heart, in terms of painting, drawing and what have you… so I quite naturally like to design my own cover art for my music. It's fun if nothing else!"
In regards to her music specifically, when listening the best way to describe her sound is if you were to throw Nicki Minaj, Lana Del Rey, Migos and a bit of Winehouse into a blender, Darcy is the smoothie you'd produce. A smoothie that soothes and smoothes the sounds around you in several harmonious beats and rhythms.
When talking about her fan base and her internet fame on Tumblr and Instagram, she became oddly shy in comparison to her typical pixie vivacity.
"I adore anyone who adores my music, its as simple as that. The people who listen to my music, watch my art, follow my platform… they are the reason I am able to do what I love to do. Without them I'd just be another wannabe in the ocean of musical talent. Which I STILL am! I have a long way to go until I get to the pinnacle point of perfection in my minds eye."
I watch her talk, walk, show me artworks and illustrations of her own, and can't help but sense a childishness about her. An innocence that is radiating and pure, something that many adults lose. And I think it's this charm, this angelicness and this sweetness that will captivate the hearts of many music and art lovers across the globe.
Darcy's album will be available to stream on iTunes on June 1, 2018.
Instagram @darcybehati
Soundcloud @darcybehati
Tumblr darcybehati.tumblr.com
Facebook @darcybehati