new music by Move In Silence Productions aka M.I.S.P.
Vocal House, D&B, Afrobeats, Reggaeton. R&B, Trap, HipHop... "Spotlight" covers it all.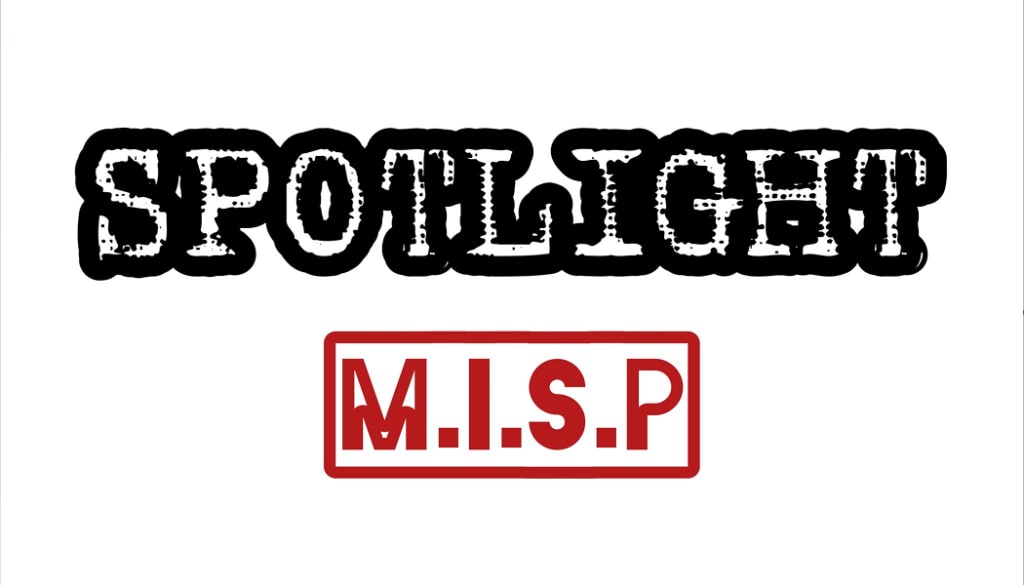 Music producer, creator, an artist, known as M.I.S.P., has now released 15 singles, starting in 2021 to the present. One better than the last, in my humble opinion.
M.I.S.P. took the time to do a q&a with mysoundMusic. Here is what he had to say.
Tell us a little bit about yourself. Do you come from a musical family? Do you have a music background?
A one man band, staying humble with no fancy recording studio based in West London UK 2018 BC.
I don't come from a musically family, but I have grown up listening to all genres of music. I did a bit of DJ'ing when I was younger and my dad plays guitar just for fun, if that counts. I dabble in a few instruments and my favourite is piano, nope, I can't read sheet music. Outside of music, I'm a dad first to my awesomely inspiring two kids. I'm a bit of an IT and sciencey geek.
May I ask how you arrived at your artist's name? Give us the scoop.
It actually stands for "Move In Silence Productions", but let's be honest it's a bit of a mouthful; so I had to abbreviate it and now I also use it as an artist name. It's all part of my vision of being a music producer and staying humble. I suppose you could say being somewhat like a ghost producer, but also being known for what I can do without being in the lime light. The most important part of the name is actually in the logo; more specifically the letter "M"; as it encompasses the first letter of mine and my kids names. As for the panda; well, who doesn't like panda's right.
Do you have a preferred genre?
In all honesty, I don't really have a preferred genre that I listen to. When it comes to producing and putting out music, I like to test the waters with different genre, but I currently tend to lean towards Vocal House, Drum and Bass, and, yes, that means there will be a change in direction soon.
Do you write your own music, or do you collaborate?
I compose my own beats and melodies as well as chop up and use samples like everyone else. I have tried, and can admit that I am pretty rubbish at writing song lyrics, but I have a few ghost writers and singers that I've used. I'm going try and figure out how to write music so watch out!
You have an impressive discography. Where did the ideas come from? What is your creative process like?
The ideas usually just happen when I'm messing around, making a beat, or have heard a sample I like. If there is something specific I want or need to make I will do a bit of research and find myself a reference track as a guide, but otherwise I just go with the flow and see what happens.
Tell us a bit about your new song release "Spotlight"?
I mean come on you know it's a great song… hehe. I wanted to make something that everyone could relate to and can mean anything and everything to anyone and everyone.
It's about stepping out into and showing the world who you are and owning it all! Just listen to the lyrics.
Do you have any other plans relating to this release? A video?
Currently, I have no plans for a full on mini movie for this release, but I may do in the future, in fact I may just let my kids have free reign on making something.
It looks like 2021-2022 have been creative years. Does this have anything to do with the pandemic or just feeling creative?
Well, kind of. I made a lot of my tracks in 2019 and then used the time during lockdown to perfect my ideas. I kept holding back releasing them, as I just wasn't happy with them. I do look back at some of my early releases and know I can do better, talk about having ocd,d eh! But on a positive, I'm glad I did release them as I'm slowing building up my back catalogue.
Do you create for yourself or for a fanbase?
My kids inspire, push and give me my creative drive. I do it for them really. I have plenty of tracks that I've cooked up and I'm itching to get them out, but they will only see the light of day if my kids give it their seal of approval. Yes, they actually have the final say as to what I put out to the world. When I create I look at making it relatable to everyone.
Has your musical journey had a deliberate direction, or did it simply evolve in whatever direction it found?
In all honesty it's a bit of a mixture and some of the things I cooked up are pure accidents.
Do you, or would you like to, perform live?
I don't perform live, but I should. I may do at some point so keep a look out.
Which of your songs is, or do you think would be, fun to perform live?
All of them as long as it's a karaoke night!
If one artist were to perform at your party, who would get the call?
No one, because it's my party and I want all the attention; just kidding! I'd more than likely get some local, up and coming, new home grown talent; just to help them out and get their music heard.
Share a crazy moment or positive experience that has happened through music.
When I got my end of year report last year from a well know music streaming service, I was really shocked to see how my creations had made it to so many countries. Seeing this definitely gave me a little confidence boost to keep going and showed me that I'm doing something right.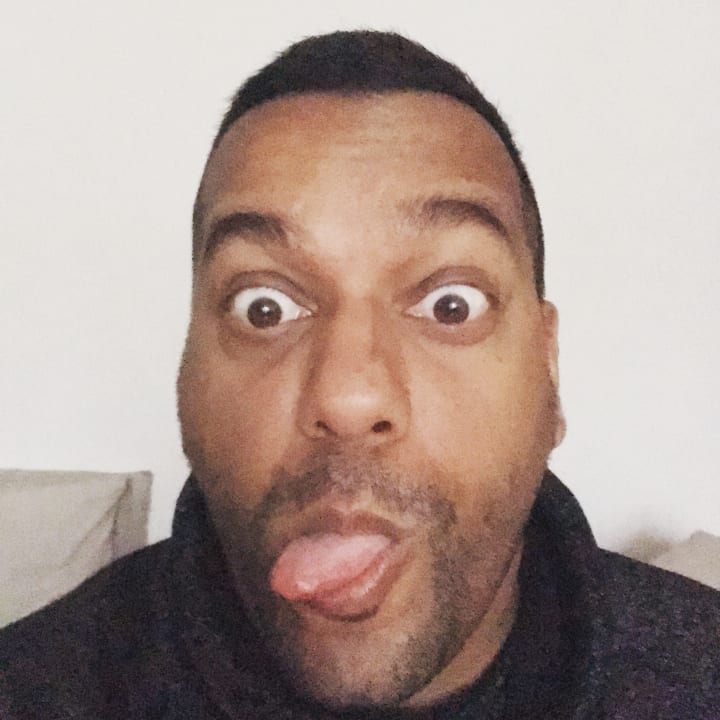 Who inspires you musically?
I can't say that I look at one single producer or artist to for inspiration; there are way too many talented people out there, from the super famous to the not so and I'm humbled by all of them and try to pick the best techniques that work for me.
What is your favourite/best outlet to connect with your followers Instagram, FB, Twitter? How would you want them to follow?
I'm more active on and connect with fans more on Twitter and Instagram. 100% I really slack on FB. In general I'm not as active as I know I should be.
Do you plan to release one song at a time, or do you have plans to work on an Ep or album? Something we should look out for.
So far I've released one song at a time. I do have plans to drop a couple of EP's really soon; you'll just have to wait and see.
Did I forget to ask something? Something you would like to say, that I did not address.
What's it all about for you?
In all honesty everyone that actually knows me knows that it's not about being famous and or being in the limelight. I rather stay in the shadows, cooking up the beats and hooks.
ah, good question. I'll have to borrow that one. 🤫
Reader insights
Be the first to share your insights about this piece.
Add your insights