My Top 10 One Direction Songs
Even though I can't pick favorites. At least I tried.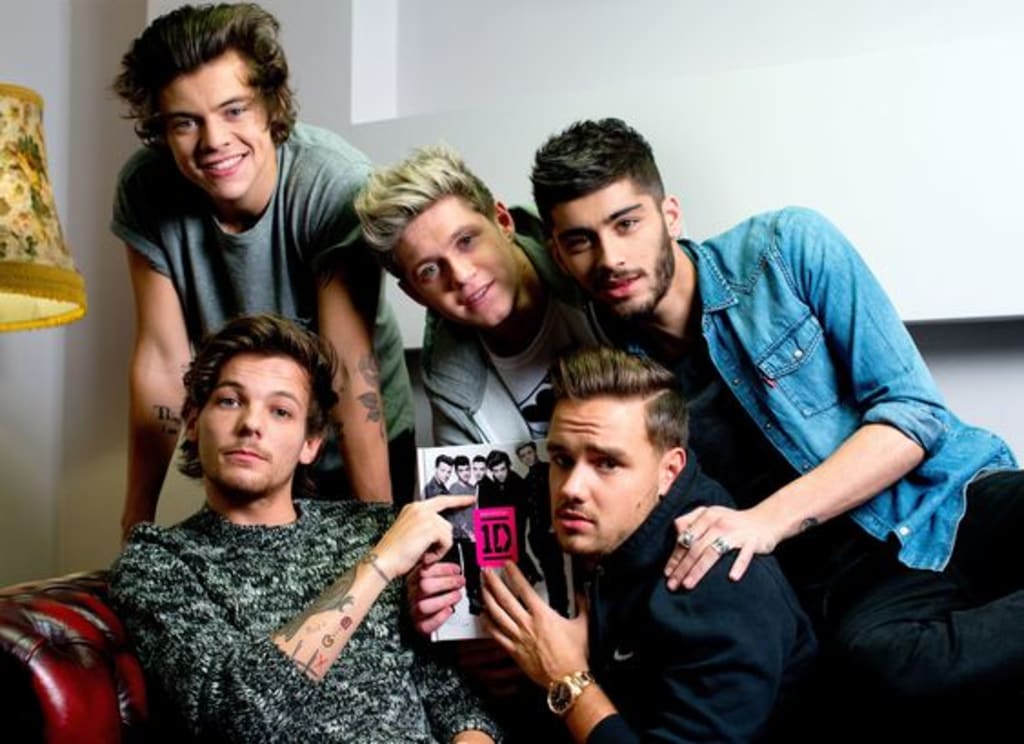 In order to survive this much-longer-than-18-months hiatus, I find myself replaying every song One Direction has ever recorded about twelve times a day. Now, before you say it, it's not a problem, it's a choice. A choice that I continue to make against my better judgment every single day. Below is a list of my absolute favorite songs recorded by my five favorite idiots. They are in no particular order because these songs are like my children, and it just wouldn't be right to rank them in such a way.
"Little Things"
What hormonal, sad 12-year-old didn't fall head over heels for this song when it was first released in 2012? I mean, if your favorite boys in the world tell you that you're beautiful just the way you are, it's hard to argue with that. This song has become my anthem on the days it's hardest to love myself.
"Fool's Gold"
This song is my absolute favorite underrated tune from the boys. The chorus is seriously so beautiful, and it reminds me why I fall in love with Harry's voice every single time I hear it. This song touches on themes deeper than just heartbreak, and it literally leaves me in tears every time.
"A.M."
This is one of my favorite songs from the boys' last album. It feels so personal, and when you sit and listen to the lyrics, you can visualize the boys all sitting up late one night and writing it together. This is the first song I've heard by the boys that has that really deep and personal aspect. It's as if it was pulled from one of the boys' journals.
"Diana"
Have you ever felt like a song was written about you? When One Direction released "Diana," it felt like a love letter written to their fans, and truth be told, it's still breaking our hearts six years later. Thanks, boys.
"Don't Forget Where You Belong"
This has been my anthem to get through the hiatus. Every time I listen to it, I'm reminded of where I belong. Thanks, Niall; you broke my heart all over again.
"Home"
In the five years the boys were together, they became home to us. We found comfort in them that we couldn't find anywhere else. It was in those moments, those times we were completely alone, that we learned home could be a person.
"If I Could Fly"
Harry has a nasty habit of breaking our hearts. They said this was a love letter to us, but I beg to differ. This song is our love letter to you.
"Infinity"
Everything about this song is absolutely heavenly. The verses, the build-up, and Harry's unbelievable chorus all melt so effortlessly together. This is easily my favorite ballad by the boys.
"Spaces"
This is still a tune I listen to often, and it's one that I caught myself playing a lot right after Zayn left. I love this song for many reasons, but one big one is the meaning it holds for the fans. It wasn't really meant to be an anthem for Zayn's departure, but that's the role it's taken on.
"You & I"
You talk about a love song that isn't cheesy or outdated. This would be it. I love this song so much, and it is absolutely impossible to not hum or catch yourself singing at the chorus. The love is so infectious, and I think the boys channeled it in such a mature way.
(Bonus!) "Walking in the Wind"

Because I knew I couldn't just pick 10, I'm throwing this tune in for good measure. This song is really underrated, but for any fan who misses them terribly, this is a great song to be reminded of their love for us. "Walking in the Wind" is a song that is carrying (sometimes dragging) us through this hiatus, and it reminds us that we can make it through anything.
list
About the author
Reader insights
Be the first to share your insights about this piece.
Add your insights