My Relationship With Music Needed Me To Become Healthy To Evolve
Pick your lyrics and connect!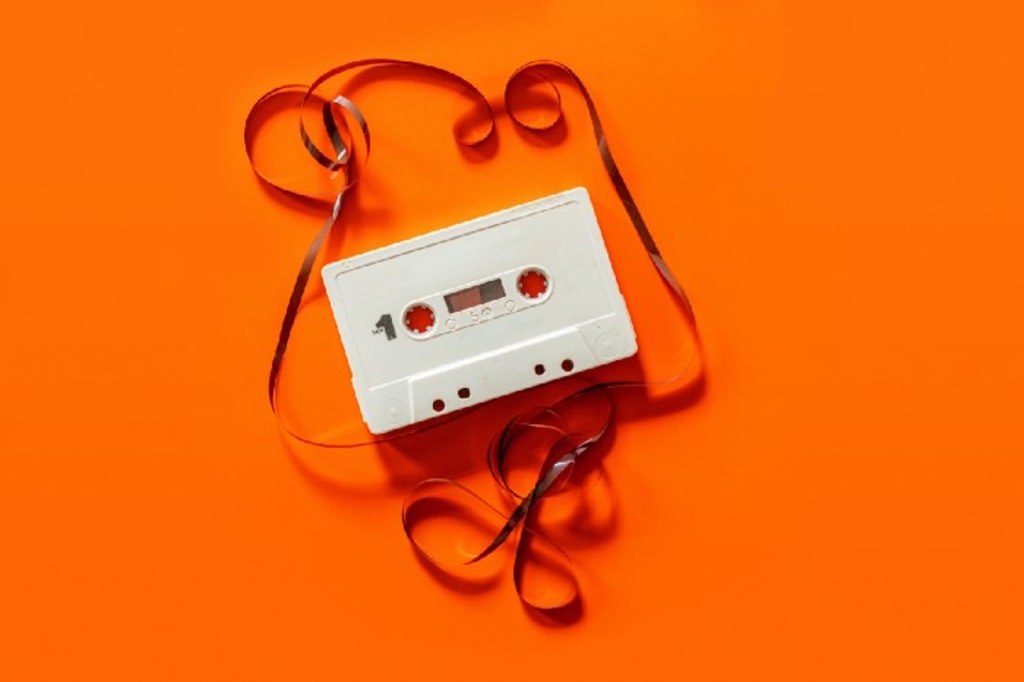 Photo by Daniel Schludi on Unsplash
I love music and for me, it is not about the artist or the genre of music, it is about the lyrics and the emotions they evoke inside of me. — Melanie J.
I have never been a celebrities' fan. During the last three years, my tendency became deliberate. I prefer listening to an amateur singer in the context of one of the talents' shows to a celebrity.
I don't know most of the last ten years famous singers and own it! The former version of me — fragile and fueled by her profound shame of never being good enough — would feel embarrassed if asked.
My best-loved relatively new recorded singer is Guy Sebastian. I came across him thanks to The Voice Australia show, was blown away by his genuineness and humility. Thus, I decided to know a little more about him.
Viewing this interview made him one of my very favorite people in the world not merely in the music industry!
I adore all his creations without exception. If I have to choose only one, it will undoubtedly be:
Standing With You
The more I tell you you can do this

The more you tell yourself you're useless

Any advice right now is fruitless

You're somewhere only you can go

I won't pretend to know, so

Instead of telling you you'll be alright

I'm just gon be that someone by your side

Yeah let me be that distant satellite

A constant in the sky

Cause I'm standing with you tonight

Yeah I will be that voice in your ear

Quietly destroying your fear

You won't even know that I'm here

But I'm standing with you tonight

Oh I will be the pill for your pain

Until the clouds have run out of rain

Close enough but just out of sight

I'm standing with you tonight

Your head is full and yet it's hollow

Don't even think about tomorrow

So if you let me I will follow

Oh if you're gonna go

At least you're gonna know
Why are those lyrics that meaningful to me, you're asking? Appealingly, I have two reasons:
I was once in that dark place; exactly in September of 2018 before my rebirth. I was granted a second chance through an out-of-body experience. Sadly enough, it is not the case for many intrinsically good people, and I wish they had someone to stand by their side.
Even when it is not as tragic as a suicidal thought and extreme suffering, the healthiest individuals among us — mentally and emotionally — go through deeply painful circumstances while being self-aware and intentional. All they need, at that moment, is a soul-friend sitting quietly and compassionately with their pain.
This is me
When the sharpest words wanna cut me down

Gonna send a flood, gonna drown them out

I am brave, I am bruised

I am who I'm meant to be, this is me
I discovered those lyrics by accident when I was in Stockholm; precisely in my precious Swedish friends' place. It was a rehearsal. I was sitting at the table while I suddenly felt the urge to stand up.
I danced, sang, and cried so loudly that I was expecting the police to knock at the door!
When I met my friends in the evening, it was the first thing I told them about with the enthusiasm of a 3-year-old kid! I might need to specify that it is anything but an extraordinary event.
My friends hosted me for a month. I can never show all the gratitude I have for the magic stay. They saw my silliest and happiest version because their energy is very welcoming.
They are real, generous, and hilarious. We were spending hours having dinner talking about everything, and most importantly, giggling! We loved watching movies, eating caramel corn and ice cream.
Talking about slumber parties, we enjoyed an unplanned one that night. After the way I described the song to them, my friends were very tempted to watch the musical comedy The Greatest Showman. I saw it again seven times.
The lyrics of the song were so overwhelming because they resonate with a major part of my life mission: breaking with all the stigmas and by-products of social conditioning driven by fear and self-absorption.
At some moment of the rehearsal, Kiala — the main singer — grabbed Hugh's hand. If you are anything like me, you can't be witness to that vulnerable moment and stop your tears from flowing like a river!
They modeled the kind of relationship I like to call soul-friendship or HOME.
You guessed right, I'm a crier! I cry out of:
Sadness,
Enjoying deep and meaningful discussions with like-minded and light-hearted people,
Seeing some principled missions & passions in action,
The fulfillment of seeing any tiny impact on people's or animals' lives,
The frustration of observing self-centered, immoral, and cruel behaviors without being able to do much about it,
Being a witness to people's bravery in breaking free from the grip of conditioning, taking their power back, and why not use it for the Greater Good,
Observing a healthy relationship manifestation.
The last two reasons apply to the heartwarming rehearsal. I had a blast watching it!
***HOME: An emotionally safe space where we are actively listened to, understood — or at least made an attempt to, seen, validated, appreciated, and generously celebrated.
I have been fortunate enough to count many HOMES around the globe over the last couple of years. I needed to take my power back from my invasive subconscious program, reconnect with my authentic True Self to some extent so that to start attracting them!
A Million Dreams
I close my eyes and I can see

A world that's waiting up for me

That I call my own

Through the dark, through the door

Through where no one's been before

But it feels like home

They can say, they can say it all sounds crazy

They can say, they can say I've lost my mind

I don't care, I don't care, so call me crazy

We can live in a world that we design

'Cause every night I lie in bed

The brightest colors fill my head

A million dreams are keeping me awake

I think of what the world could be

A vision of the one I see

A million dreams is all it's gonna take

A million dreams for the world we're gonna make
This song is another masterpiece from the Greatest Showman movie. I almost never failed to listen to it every day. What makes its lyrics that special to me?
Simply put, I extrapolate the couple's story to the tribe of like-minded and light-hearted folks I have been building slowly but surely. Why is that relevant at all?
I am aware nobody is capable of creating a better world for the generations unborn on their own. I know that, together, we have a better chance to get closer to the World Of Pandora I dream of, even in a thousand years!
***World Of Pandora: A world where:
All the living creatures would be interconnected,
Life would be honored and lived to its fullest,
The connections would be genuine,
All masks would be dropped because the intrinsic worth would be the keyword,
Every human being would have tremendous amounts of love for the whole Universe and would be living by the principles daily.
Thank you, dear reader, for sticking with me till the end! I hope you found some value!
About the Creator
I'm a passionate grown kid, a writer, a storyteller, an edutainer (education & entertainment), a lifelong learner, a speaker, an unapologetic truth-teller, and a stoic life philosophy lover!
Reader insights
Be the first to share your insights about this piece.
Add your insights