My Journey So Far with Chasing Foxes
An alternative band with a kick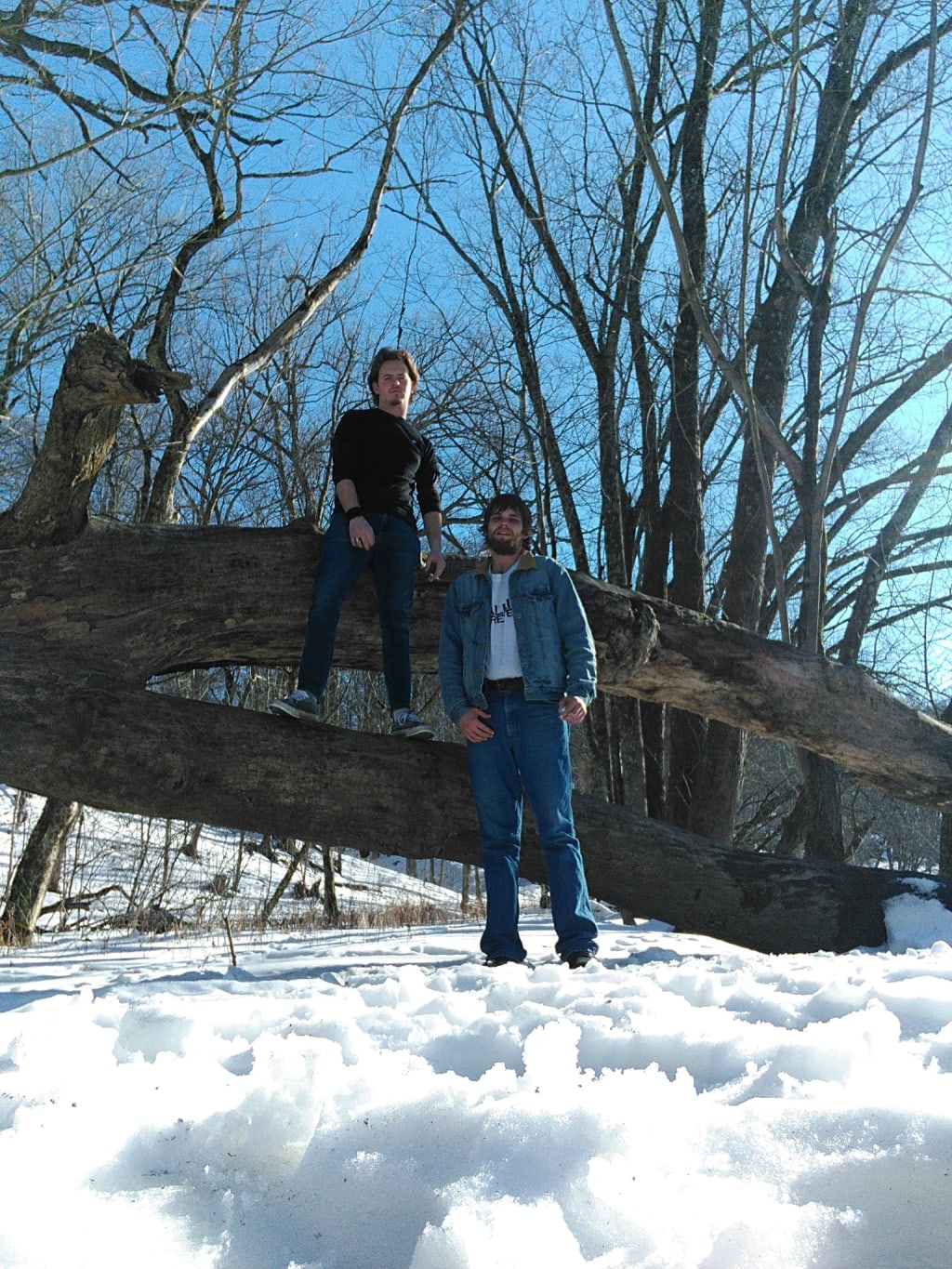 Chasing Foxes at Mounds Park, Anderson, IN.
Hello, My name is Austin Humphrey. I am the guitarist of a side project called Chasing Foxes. The guy on the right, in the jean get-up, yeah that's me. The guy on the left is my best friend, Jared Remington, who helps in the songwriting process and is the band's vocalist. I help with songwriting and vocals sometimes. We plan on recording our first album this year, because we have a lot of material we have written over the last couple years that we would like to release independently.
What is our music going to sound like?
Well we are alternative. Which means, we can go from a punk like sound to something dark like Midwest Emo, if you're familiar. Think a mix between The Front Bottoms, Brand New, and Camping in Alaska or Hot Mulligan. I like to story-tell in my music sometimes. Like a fictional story that could really happen in real life, or something that actually happens in real life that I write about. I'd say a good 95% of the music i write, all has a very deep emotional connection somewhere in my inner psyche. That's what makes playing this music and coming up with something that just sounds to good to pass up, so great to perform. I would love to get on stage, and just play for crowds of people, but using the internet right now is what's best for me because i have an overwhelming amount of stage fright when it comes to playing in front of people i don't know. I'm working on it though.
You say Jared is your best friend, so how did you guys meet and when did becoming a band be on your agenda?
Jared, we call him Jay. He and I grew up in the small town of Chesterfield, Indiana. We went to the same schools for a long time before we actually became friends. High School is when we became close, but we knew of each other since 3rd grade. In high school, we were riding the same bus and it's a story we love telling because its just something so contradicting to our friendship now.
So I was on the bus and Jay was sitting across from me and he said something that really set me off. I ended up pulling a knife on him and it was this tiny 3 inch blade, 2 inch black handled keychain pocket knife. It still gets brought up from time to time and we just laugh but ill tell you, he wasn't laughing then. At that time, sometimes I still am, easy to set off. Back then, it was worse though. I didn't like school in general. I could get along with people but with the environment i was in, and any personal situations stressing me out, I was a ticking time bomb. I got my ass kicked once because i didn't keep my mouth shut. I don't regret anything though. You live and you learn I guess.
How did you come up with the band name Chasing Foxes?
Well, we came up with it because we always adored wolves and foxes. They are magnificent looking creatures. Plus, Jay was single and for the longest time, he was trying to find himself a redheaded woman. Hence the name Chasing Foxes. We also want to hunt and stuff and we read stories about people doing these old age fox hunts. It's always cool too nowadays when we come across any foxes off to the side of the road. We always gotta stop and watch it. I love it.
When will we be expecting your first album to come out?
Late 2021. We still need to get recording gear and the music together that would go on the first album. We might also do a Cover EP for some songs that brought us together.
Want to hear more about Chasing Foxes? Follow us and keep up to date on the latest news!
Reader insights
Be the first to share your insights about this piece.
Add your insights