My Fatal Flaw
Why I Failed at Being a Hippie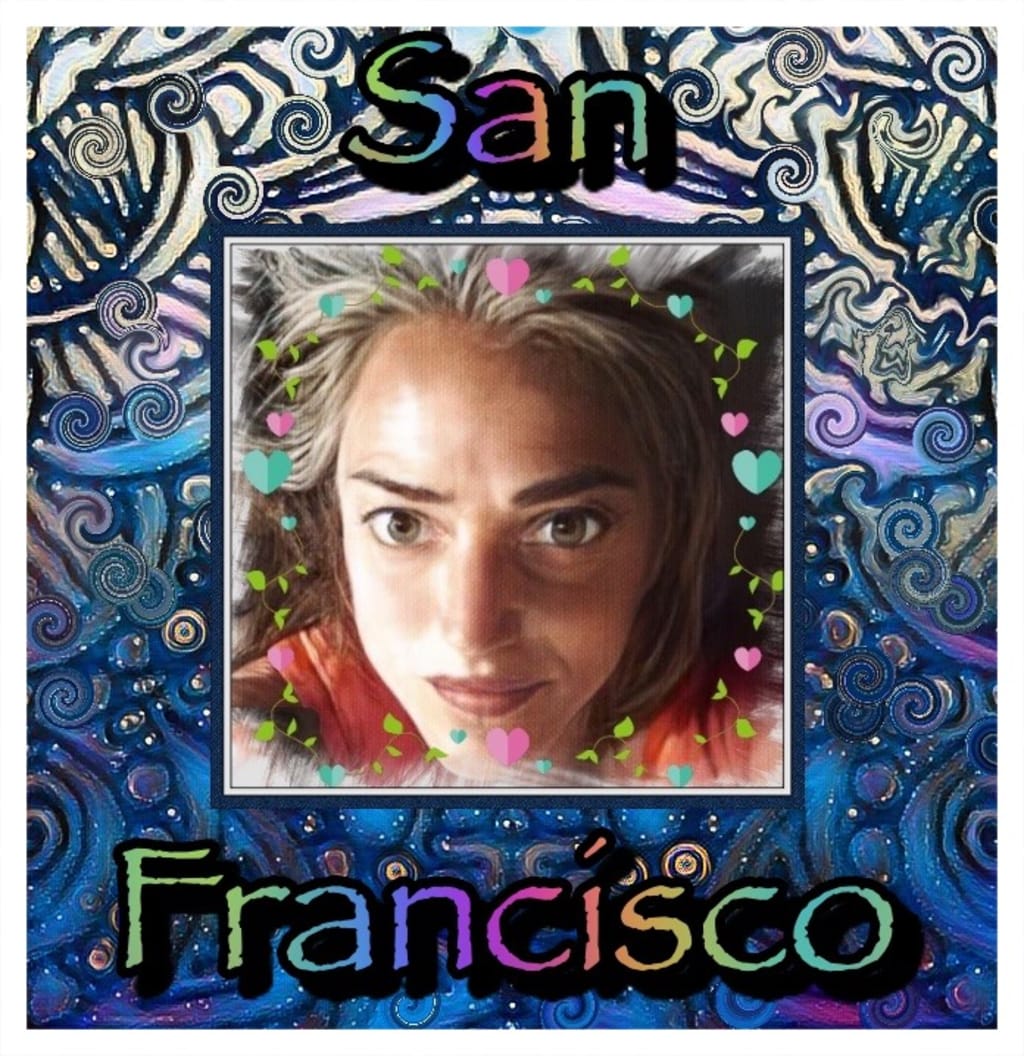 "If you're going to San Francisco", be sure to wear some flowers in your hair…" -Scott McKenzie
This song was released in 1967 when I was in the 7th grade. It was probably one of the first tics on my inner compass that eventually took me there. Over the years, I envisioned myself in a long skirt, tye-dyed dancing barefoot in a Woodstock-like place. I was 14 when the real Woodstock took place in August of 1969 on Yasgurs farm in New York. Of course, my parents wouldn't let me go.
I did make it to San Francisco in 1979 and lived in the city for seven magical years. However, I did not wear flowers in my hair, I didn't even own a skirt, and never walked barefoot. No sandals, either. Because I lived in the foggy Inner Sunset area, it was cold. Mark Twain said that the coldest winter he ever spent was a summer in San Francisco. There were too many steep hills to climb to wear anything other than sneakers. l basically dressed like Neil Young or a premature Curt Cobin fan. I owned about 5 plaid shirts and only wore men's 501 Levis. You know, the ones with the button- fly. I was influenced by my boyfriend, Fred. Fred only wore 501s because he didn't wear underwear. He was afraid that he might get his pubic hairs caught in regular zippered jeans. Fred and I were soul mates so naturally, I had to wear the same kind of jeans, even though I did wear underwear.
To be a hippie, an unwritten rule is that you have to have an allegiance to the Grateful Dead. I did go to a couple of Dead concerts because my best friend, Tommy, was a Deadhead. There, among the tye-dyed crowd that seemed mesmerized and spellbound, I didn't get it. I just did not feel the magic that seemed to be pulsating through the crowd. I kept waiting for it to be over. I even went to a Grateful Dead show high on Magic Mushrooms. That only made it seem so much more absurd. Grateful Dead songs were too long and boring to dance to unless you swayed back and forth for hours like someone under a repetitious spell. I wasn't a swayer and didn't like mud in between my toes. I kind of felt like a failure because I couldn't bring myself to truly be a hippie. Besides not dressing like one, hippies seemed to like camping and sleeping outdoors. I am a bug freak and the thought of being out in the woods, ravaged by mosquitos terrified me.
Even though I loved my life in San Francisco, whenever people asked me in retrospect, if I was a hippie, I felt like a fraud.
Fast forward 20 years after leaving San Francisco. I was visiting Fred in Iowa and we were sitting in a bar. Fred and I were reminiscing about living in California. Someone who just met me asked Fred if I was a hippie in San Francisco. I was prepared for that usual that hippie-failure feeling. Fred looked thoughtful for a minute, then he said, "No, Cathy wasn't a hippie… she was everything a hippie wanted to be. She was an intellectual. She loved redneck music, she was into so many things that a hippie would never even think to be."
That was the best compliment I ever got.
Now when people assume I am or was a hippie, I remember what Fred said and I proudly answer, "No, I wasn't." And it's okay.