My Chemical Romance: The Foundations of Decay Review!
.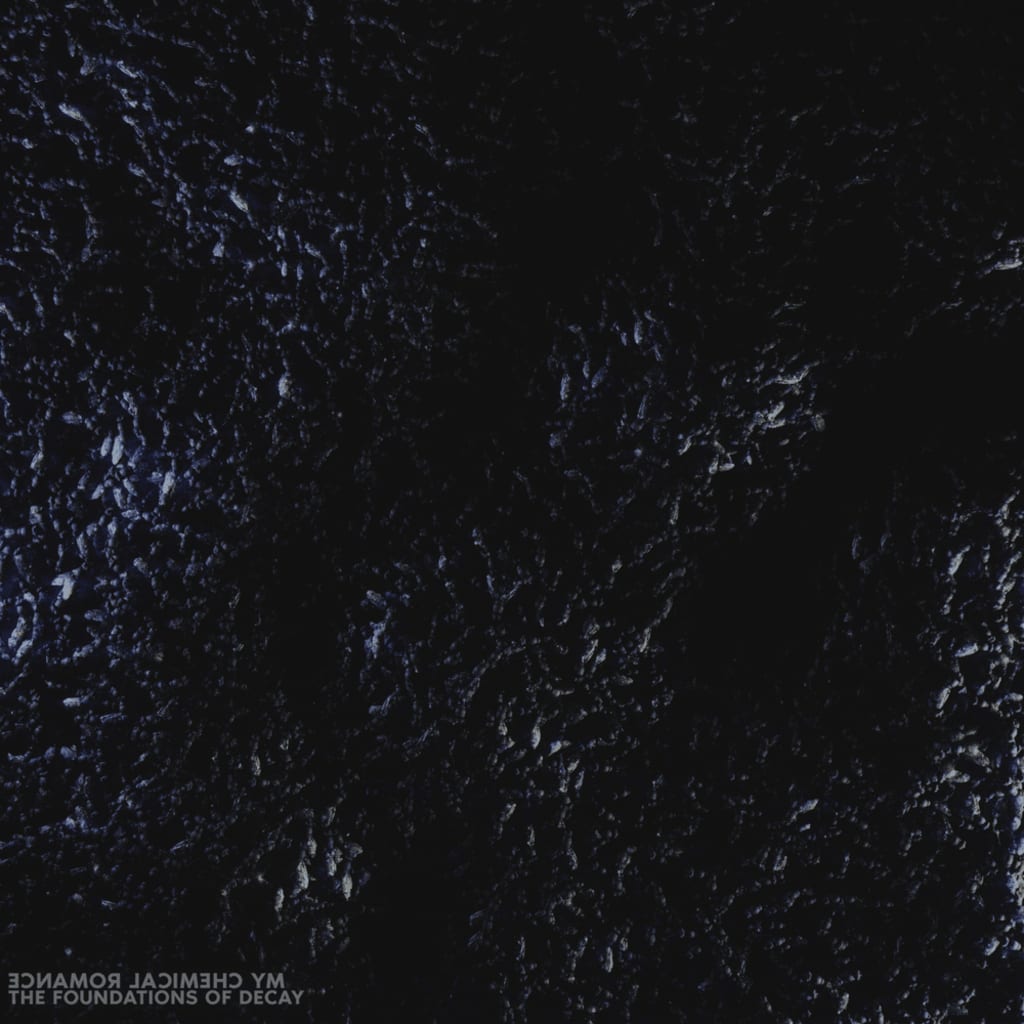 All of the elder emos are donning their side-swept bangs and reapplying their black eyeliner right about now because ,My Chemical Romance just released their newest song.
"The Foundations of Decay" is the band's first release since their reunion show in October 2019. (Six years after the band's breakup in 2013). The show was originally going to be a one-off event in Los Angeles, but since the news about the band got so much attention, they decided to schedule more worldwide. Of course, COVID prevented fans from reuniting with their emo faves, dates were initially rescheduled for 2021, but postponed again for next year.
In June 2021, Gerard revealed in an interview that he was working on music alongside Doug McKean, who helped create "My Chemical Romance's" hit album "The Black Parade" as well as, "Danger Days: The True Lives of the Fabulous Killjoys".
Thus,"The Foundations of Decay" is the first single since "Fake Your Death" from their greatest hits album "May Death Never Stop You " circa 2014. The song was written by lead vocalist Gerard Way and produced by Doug McKean alongside Gerard and the band's lead guitarist Ray Toro.
Under the static noise bellowing from the beginning of the song you can hear a sound reminiscent of their 2002 album" I Brought You My Bullets, You Brought Me Your Love." A mournful guitar line rings out (of course what is My Chem without), nearly identical to the one in "Demolition Lovers" — with the drums that build into the pre-chorus. The lyrics pull on your heart strings. They touch on many things including 9/11 and some pronounced religious references. Honestly it is 6 minutes of musical bliss.
The arrival of "The Foundations of Decay" comes as "My Chemical Romance" prepare to finally launch their long-awaited reunion tour. In my opinion, as well as many other fans, I'm sure, the song release could not have come at a better time. It's amazing to see them grow their sound as they age to their 40s, which is refreshing to see and hear as we the consumers age as well. I was in middle school when I first heard "The Black parade" and have loved them ever since. (I just turned 25 for reference) . As they make their grand re-entrance into the music world, I'm pleased to say I can not wait to hear what My Chemical Romance has in store for us next.
Here are the lyrics.
See the man who stands upon the hill
He dreams of all the battles won
But fate had left it's scars upon his face
With all the damage they had done
And so time, with age, he turns the page
Let the flesh submit itself to gravity
Let our bodies lay
While our hearts will stay
Let our blood in vein
Feel forgotten pain, now
If your convictions were a passing phase
May your ashes feed the river in the morning rays
And as the vermin crawls
We lay in the foundations of decay
He was there, the day the towers fell
And so he wandered down the road
And we would all build towers of our own
Only to watch the rooms corrode
But it's much too late
You're in the race, so we'll press
And press 'til you can't take it anymore
Let our bodies lay
While our hearts will stay
Let our blood in vein
Feel forgotten pain
And if by his own hand his spirit flies
Take his body as a relic to be canonized, now
And so he gets to die a saint
But she will always be the whore
Against faith (antihero)
Against all life (as if it must be pure)
Against change (we wander through the ruins)
We are free (the guiltiness is yours)
You must fix your heart
And you must build an altar where it rests
When the storm decays and the sky it rains
Let it flood, let it flood
Let it wash away
And as we stumble through your last crusade
When you welcome your extinction in the morning rays
And as the swarming calls, we lay in the foundations
Yes, it comforts me much more
Yes, it comforts me much more
To lay in the foundations of decay
Go check out their newest song for yourself here.